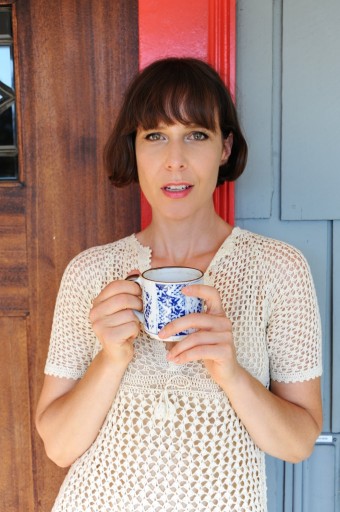 On 28.01.2014 the new album by Eleni Mandell "Let's Fly a Kite" was released on Make My Day Records / Indigo (CD / Vinyl / Download). The 12 new songs she wrote with the producer Neil Brockbank & Robert Treffern and recorded them with the complete Nick Lowe backing band (Geraint Watkins (keyboards ), Matt Radford (upright bass), Robert Trehern, (drums), Martin Winning (clarinet, saxophone) and Gregory Townson (guitar)), and as the backing vocal acted Angie Pollock (The Lightning Seeds, Goldfrapp).
Says Lowe: "She stole my band and my sound, but I'd still have her 'round for tea." (quoted from the artist's website)
The result is an extremely diverse and opulent orchestrated album with gospel, blues, country, jazz and mariachi playing elements in addition to the well-known singer / songwriter & Americana influences.
http://www.youtube.com/watch?v=6_wjlcyJqFU