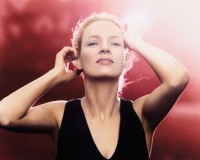 The Swiss photographer Michel Comte, who was born in 1954, is a master of spontaneity and transformation. For more than 30 years he has photographed film stars, greats of the art and music scenes and supermodels – including Sophia Loren, George Clooney, Louise Bourgeois, Miles Davis, Helena Christensen and Naomi Campbell – as well as people at scenes of crisis across the globe. In his portraits, Comte cultivates the art of staging; in his reportages for charitable organisations, a highly personal pictorial vocabulary. The exhibition includes a "making-of" section that provides insights into Comte's unusual approach.
An exhibition by the Museum of Design Zurich
in cooperation with KUNST HAUS WIEN.