Review: Spontaneous (2020)
Uppsala Short Film festival
International Competition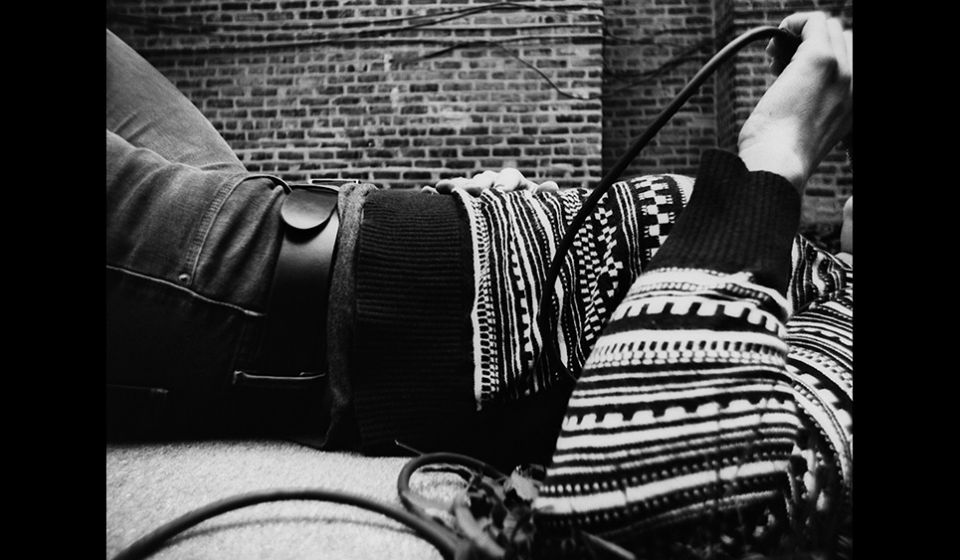 Spontaneous abortion is not a pleasant thing to remember, let alone talk about. Lori Felker does an extremely courageous thing to make a documentary about her own trauma. Spontaneous premiered at Slamdance Film Festival this January, which is not surprising at all, given that Felker is the festival regular and that some of the material for Spontaneous was filmed there around the premiere of her other film. It was selected for Uppsala Short Film Festival's international competition where it played in the slot titled "Night and Day".
Spontaneous consists of quick-firing stream of consciousness- type of narration by the filmmaker herself set against the footage of various origins. Some of it, like her lying on the ground, was newly filmed, some of it came from different sources, like Ben Balcom's Notes from the Interior, Jake Honig's Black Swell and Felker's own Discontinuity. There are also some short clips of Quentin Tarantino's The Hateful Eight and Pete Docter's and Ronnie Del Carmen's animated film Inside Out. The character of Bing Bong from the latter one is a recurring motif in her confession. The filmmaker blended everything herself on 16 mm tape, achieving rarely seen crispiness on that format. The rhythm of the whole autobiographical documentary is incredible, the black, white and grey screens Felker uses as dramatic accents work exceptionally well.
Spontaneous is an amazing, formidable one-woman-project.
---
Runtime: 13' 58''
Country: USA
Language: English
Directed by: Lori Felker
Written by: Lori Felker
Narrated by: Lori Felker
Cinematography by: Lori Felker
Editing by: Lori Felker
Sound by: Lori Felker
Still photographs by: Lori Felker
Produced by: Lori Felker