Svetska izložba PARKFAIR – ARTE NOAH (20.-23. septembar)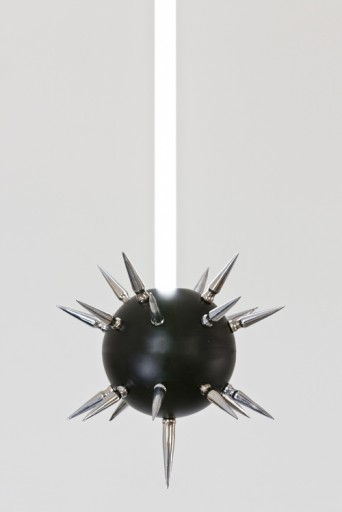 OTVARANJE: 19. septembar, 2012 (vrata se otvaraju u 20:00 časova)
Organizovan paralelno sa bečkim sajmom umetnosti Viennafair-om svetska izložba PARKFAIR se ove godine održava po drugi put i spredstaviće svoju tematsku izložbu ARTE NOAH 2012 na trećem spratu park-garaže Bečkog stadion centra..
Tokom pet dana 49 savremenih umetnika će istraživati temu "Sudnjeg dana 2012" kroz intervencije na lokalitetu, instalacije, kroz performanse, ali i video i medijalne radove – kao inovativni diskurs o savremenoj austrijskoj umetnosti koji baca svetlost na ekonomsku, socijalnu i ekološku svest i odgovornost.
Nezavistan sajam umetnosti je pokrenut od strane VATNC – Visible Audible Tangible Network Cloud, kolektiva koji se sastoji od umetnika Iv Toshain i Matthiasa Makowskog – kao hibrid između prodajnog sajma i kuratirane umetničke izložbe. Čuveni umetnici poput Gelitina, Hansa Weiganda, Eve Schlegel i nedavno preminulog Franza Westa će izlagati rame uz rame sa mladim aspirativnim umetnicima. Ove godine PARKFAIR takođe predstavlja diplomce umetničke škole u saradnji sa bečkim Akademijom primenjenih umetnosti. S obzirom na zadatu temu, nema bolje podrške timu od nesvakidašnje umetnice Nonje Utan, jedne od najpoznatijih stanarki bečkog zoološkog vrta Schönbrunn. Nonja je orangutanka koja je 1990-ih osvanula na naslovnim stranicama mnogih listova kao slikarka i fotografkinja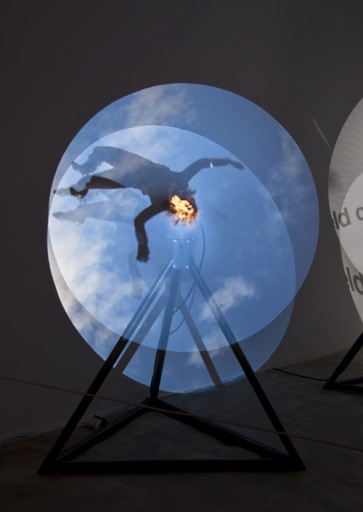 U post-religioznom i post-ideološkom društvu njeni radovi nas vraćaju nazad u daleko vreme nepatvorene umetnosti, našim korenima i evoluciji vizuelnih efekata. They may help us trace the basic outlines of the future or end of the world.
Da li bi moguća ekološka katastrofa bila vrsta otkrovenja koja bi tradiciju verovanja pridodala saznanjima naše tehnološke ere kao verovanje u proces preispitivanja odnosa između čoveka i njegove okoline u 21. veku? Moderna apokalipsa nije pitanje vere, postala je zamisliva i moguća. Ne kao mit, već kao izračunljiva sudbina. To nije religiozni koncept, nego odavno postojeća tehnološka opcija. Dok se pitanja o sudbini naše planete vrte oko naučnih, političkih i ekonomskih dešavanja mi još uvek umetnosti pripisujemo ulogu dodatnog sistema razumevanja, neophodnog sredstva razmišljanja i jednog od vodećih principa. I zato -delujmo odmah – ima dosta toga što se može učiniti!
Ovogodišnji PARKFAIR če se otvoriti koncertom KlangforumWien, poznatim austrijskim ansamblom savremene muzike.
(Izvor: Parkfair)
*
OPENING CONCERT
20:30h
Klangforum
Terry Riley, in C
*
22:00h
MESAK FI live
(ZONE Club, Laton)
*
Parking Deck, Level 3
Stadium Center, Olympiaplatz 2
1020 Vienna
Exhibition hours:
Sept. 20-23, 2012
from 2.00pm to 10.00pm
(Sunday 23, 10am-1pm)
*
Public transport:
Direct Metro connection with U2 station Stadion
Messe Wien distance – 800 m (2 min subway ride) – Parking Level 3A
Exhibition Area access through the Main Entrance of the
Stadium Center by Elevator to Parking Deck Level 3A
Arrival by Car: Handelskai / Marathonweg
Park directly at the Exhibition Parking Level 3C
*
ARTISTS:
PIRMIN BLUM
KATRINA DASCHNER
THOMAS DRASCHAN
HÉLÈNE VAN DUIJNE
HEINRICH DUNST
SYLVIA ECKERMANN
CHRISTIAN EISENBERGER
THOMAS FEUERSTEIN
GELITIN
OLGA GEORGIEVA
LENA GOLDSTEINER
DOROTHEE GOLTZ
SOFIA GOSCINSKI
HANAKAM-SCHULLER
SOPHIE HIRSCH
SIGGI HOFER
CLEMENS HOLLERER
PAUL HORN/HARALD HUND
STEPHAN HUBER
DEJANA KABILJO
LUISA KASALICKY
LENA VON LAPSCHINA
LICHTERLOH
CONSTANTIN LUSER
MATTHIAS MAKOWSKY
DAVID MOISES
ULRICH NAUSNER
MICHAEL NITSCHE
MANFRED PECKL
ULLA RAUTER
DANIEL REIST
REINSBERG/NOOIJER/BUCKLER
ALEX RUTHNER
PETER SANDBICHLER
CUT & SCRAPE
EVA SCHLEGEL
ROBERT SCHWARZ
IV TOSHAIN
LUKAS TROBERG
NONJA UTAN
HANS WEIGAND
FRANZ WEST
CLEMENS WOLF
MOUNTY ZENTARA
……………………..
Producer:
VATNC – VISIBLE AUDIBLE TANGIBLE NETWORK CLOUD
Association for promotion of contemporary art and culture communication
www.parkfair.at
vatnc@parkfair.at
© 2012 Toshain & Makowsky