The IceDocs has paired a strong outward-looking vision with a warm, inclusive and informative approach in its 1st edition
The small town of Akranes, approximately 50 km from Reykjavik, seems an unlikely location for the first Iceland Documentary Film Festival (17-21 July 2019), but the organisers were clearly on to a secret they generously shared with attendees and I doubt any of us could now imagine it taking place anywhere else. Its size, atmosphere and distractions made it the perfect base for a festival that, even in its first edition, paired a strong outward-looking vision with a warm, inclusive and informative approach to all its guests.
Photo by Emma Mortimer

Photo by IceDocs
The programme was ambitious, with 24 full and mid-length features (half of which were in competition), 15 shorts (6 in competition) plus special screenings, a children and families programme, Horizon North youth workshop, Let's Talk Docs daily filmmaker discussions and a retrospective of Icelandic documentary pioneer Þorgeir Þorgeirson. There were too many highlights to discuss in full, but I've picked out a few:
Photo by Emma Mortimore

Photo by Claudia Tosi

IceDocs Award, photo by Emma Mortimore
Bruce Lee & the Outlaw (Joost Vanderbrug, Netherlands, UK, Czech Republic, 2018)is an intimate, non-judgemental and moving portrait of Nicu and his young friends who live in the warren of tunnels below the streets of Bucharest under the 'care' of father figure and notorious King of the Underworld "Bruce Lee". I was instantly captivated by the film's overwhelming compassion for its subjects, the access they granted and their ease in front of the camera and as soon as I met Joost ("rhymes with toast") Vanderbrug I understood how this came together. As a photographer, and likeable and empathetic person, he earned the boys' trust through taking their portraits on the streets, with a film developing almost by accident (and then continuing over six years) when he was invited into their underground domain. Intervention in documentary is a topic for debate, but to Joost it was unthinkable that he wouldn't take humanitarian action when needed, which became the defining moment of the film. Bruce Lee… won not only the IceDocs Jury prize, but also the Audience Award and it's a shame to think this may be the only doc Joost ever makes. Credit must also be given to Katie Bryer, the film's editor who helped shape such engaging narrative sense from six years of footage.
Honeyland (Tamara Kotevska, Ljubo Stefanov, Republic of Macedonia, 2019) is a visually stunning observational piece which has a natural colour palette that Todd Haynes' art department would kill for. By uniting the narrative interests of Kotevska and the environmental focus of Stefanov, a film emerges that skilfully uses an individual's experience to highlight the global impact we have on the planet through our greed. Hatidze is the last female bee hunter in Europe, living a traditional and quiet life with her ageing mother in an abandoned village in Northern Macedonia. Her bees never sting as she croons to them softly and lives by the mantra, take half, leave half. Her life is disrupted when a large family of nomads move in next door and have a more aggressive and commercial approach to honey farming. Again, there's an intimacy in this film which is created through the filmmakers living alongside their subjects in extreme conditions over three years. They're respectful when recording intimate moments and in fact, due to the dialect spoken by Hatidze, didn't know what she was saying until months later in the editing suite. The result is a completely immersive experience and I'm unsurprised this has won a distribution deal for worldwide release.
Human Shelter (Boris Benjamin Bertram, Denmark, 2018) closed the festival with an anthropological study on the idea of home. Funded in large part by IKEA I had a slight worry this might be an extended advert for the versatility of flat-pack furniture but fortunately there wasn't a Billy bookcase in sight. Bertram travelled to nine countries on four continents over 18 months, with subjects ranging from those living on the waters of Lagos to the team locked away training for an expedition to Mars and displaced people in refugee camps personalising the temporary huts they'd been designated. It was a meditative and stylish look at what home means in different territories and how people in flux are still drawn by human nature to claim and adapt their space. I can see why this has been a popular inclusion at many architectural festivals.
My final pick is the Jury Award-winning short All Inclusive (Corina Schwingruber Illić, Switzerland, 2018) a perfect ten-minute slice of life on the high seas aboard a luxury cruise ship. I alternated between laughter and incredulity as the passengers were entertained, crammed in like sardines on a giant floating city. Experiencing it first-hand is my idea of hell, but I could have spent much longer in Illic's world which was filmed with a shrewd and amused eye.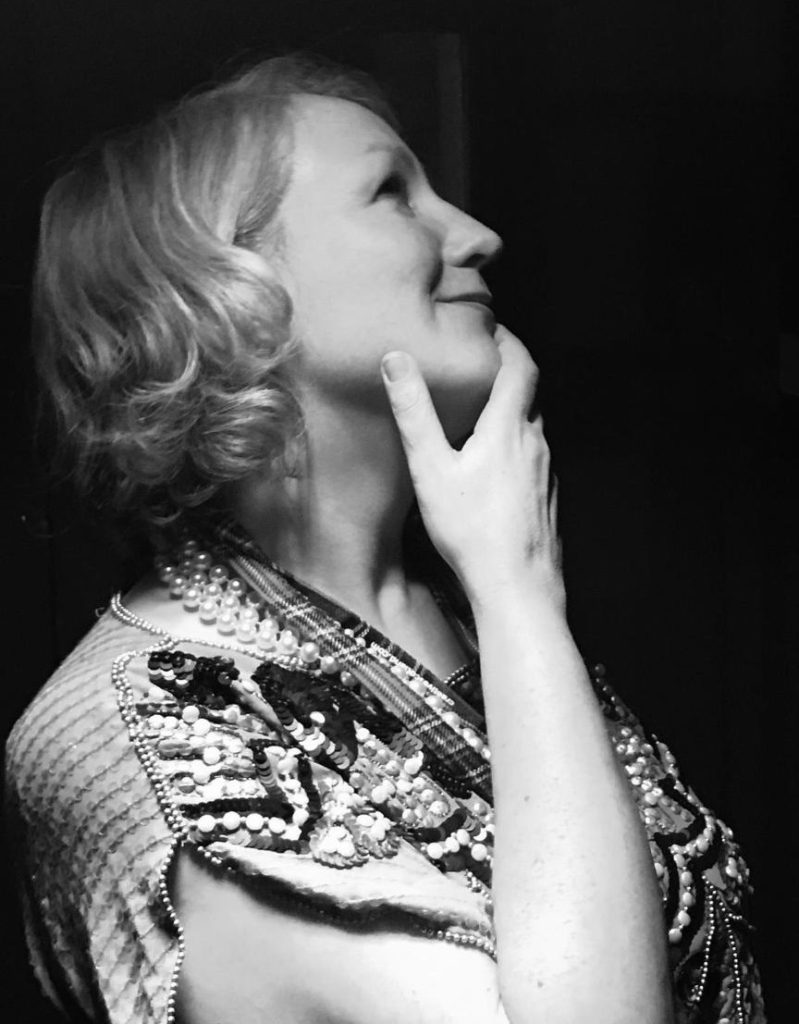 Aside from watching great films, the festival facilitated natural and meaningful exchanges between like-minded professionals from across the documentary universe. I struggle to think of a time when I've had such interesting discussions and shared so much laughter and joy (and the occasional tear) with people I've just met. It's hard not to bond when you've climbed the local mountain together, been serenaded in the lighthouse, bonded with the local wildlife or sipped prosecco in a geothermic pool – it wasn't just the cost of the bottle that brought tears to my eyes!
I urge anyone with an interest in documentary to attend; the programme is as unpredictable and mesmerising as the Icelandic scenery and the welcome as warm as the water that bubbles out from underneath it. www.icedocs.is
Emma Mortimore is a film festival professional based in Edinburgh with over 15 years' exhibition experience. She recently set up Multistory Film, which she plans to develop into an annual documentary festival. multistoryfilm@gmail.com Facebook/Twitter/Instagram: @multistoryfilm