Review: White Riot (2019)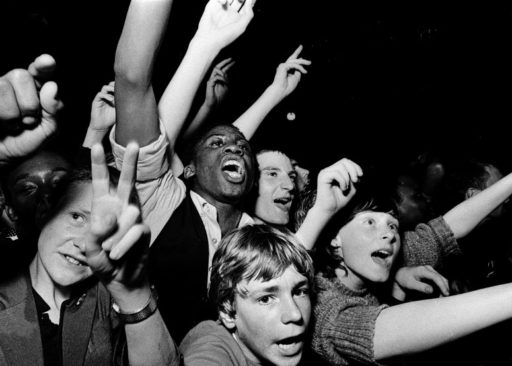 Rubika Shah's White Riot chronicles the rise of Rock Against Racism, an activist group that saw music's potential to unite people against fascism. Started in 1976 as a direct response to Eric Clapton's vocal support of the racist MP Enoch Powell, RAR began with a pithy call to action. Blues man Eric Clapton, who had just landed a hit with his cover of Bob Marley's "I Shot The Sheriff," believed that Powell was what the nation needed to 'keep Britain white.' The National Front, an outright fascist organisation, had reached its heyday and was successfully recruiting youths all over the country at a time when British pop stars sported swastikas and flirted with Nazi ideology.
Founded by Red Saunders, a photographer and political activist with a background in agitprop theater, RAR organised concerts throughout the UK in an effort to defeat the National Front. Multi-racial lineups featuring the likes of Steel Pulse, Aswad, The Slits, Rut, Misty in Roots, Tom Robinson and Elvis Costello performed for unity while neo-fascists, aided by the police, spread division. Let's not forget The Clash, whose performance of White Riot together with Sham 69 is the culminating act at the end of the film. Inspired by witnessing black youths battle with police at the Notting Hill Carnival riots in 1976, frontman Joe Strummer and Paul Simonon wrote a call to action intended to join blacks and whites in struggle against the establishment.
Slick as it is, with swift editing and lots of contemporarily retro-styled animations, Shah's documentation of 70's grass roots activism often feels dated. Even though the topics are just as vital now as they were then, perhaps even more so, I can't help but feel that a connection to the present is missing. Rock Against Racism helped defeat the National Front in the 1978 elections, but disbanded just four years later. The far right has since found ways to infiltrate mainstream culture both as an economic ideology and pop culture phenomenon.
Red Saunders, near the end of the film, points out that today we are instructed to relinquish citizenship in favour of spectatorship, to sit back and be quiet while the experts make the important decisions for us. This could have come earlier as the starting point for an examination of RAR's legacy and relevance today.
White Riot is a solid piece of reportage on a significant moment in cultural history that left me asking what happened to the noise.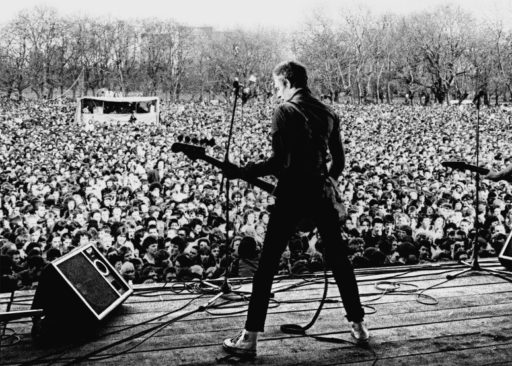 Rubika Shah's prizewinning documentary (Grierson Award for Best Documentary, BFI London Film Festival 2019) was given Special Mention at the Berlinale, where it was screened in the Generation 14plus section. Here's the full jury statement: "The film has created a multi-layered experience, replete with many different snippets and elements, old and new recordings, a lot of creativity and timeless songs. The music holds the film together, just as it had brought people together back then. Once again, it demonstrates to us that history should not be forgotten. We were motivated to stand up for our values together and to shout out against all the injustice we feel. Against racism, against discrimination. The fight is far from over!"
Director: Rubika Shah
Screenplay: Ed Gibbs, Rubika Shah
Cinematography: Susanne Salavati
Editing: Rubika Shah
Music: Aisling Brouwer
Sound Design: Dan Weinberg
Sound: Dave Sohanpal
Producer: Ed Gibbs
Executive Producer: Paul Ashton