Review: Good Night (2019)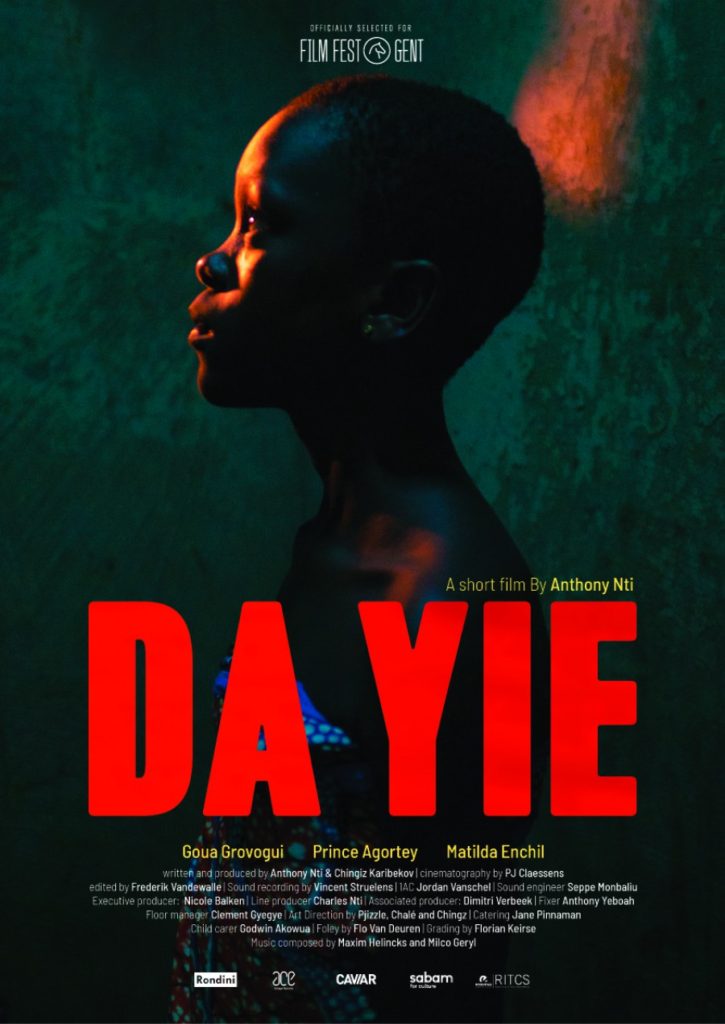 The winner of the International Grand Prix at this year's edition of the Clermont-Ferrand International Short Film Festival ploughs already well furrowed earth in its tale of two young Ghanaian children who find themselves under the thrall of a mysterious stranger. Yet, while familiarity sometimes breeds contempt, director Anthony Nti brings enough earnestness and exuberance to the table to make Good Night (Da Yie) a worthwhile and affecting piece of work.
Opening with a gaggle of children dancing and playing in the streets – shot with a loose and naturalistic camera style that reflects the life and energy of the youngsters on screen – we soon focus on our protagonists Matilda (Matilda Enchil) and Prince (Prince Agortey). Whilst running away to play football, they come across stranger Bogah (Goua Grovougi), a foreigner who promises to take them for food and entertainment. Throwing caution to the wind, they join him and enjoy a following few hours of food, playing on the beach and watching the football. But, unsurprisingly, Bogah's intentions are not pure and he plans to take the children to his wayward colleagues for purposes unknown yet undoubtedly sinister. But the innocence and insouciance of Prince and Matilda begin to have an effect on him. Will he carry out his mission to the end?
From the moment that Prince and Matilda jump into the car with Bogah, it becomes pretty obvious in which direction the story is heading. But Nti keeps the energy going from those early scenes with Agortey and Enchil giving fine naturalistic performances as they talk about their hopes and dreams while standing in cautious awe of Bogah, a man who they think will help them fulfil it. Grovougi is also good, managing to retain audience sympathy despite the nefarious intentions of his character.
With Nti utilising a myriad of influences here, from classic coming of age films to hard bitten crime films, in some ways comes across as a love letter to the history of cinema. But, with the film's closing credits taking place over images of singing school children, the film is also a plea to remember those forgotten children who can slip through the cracks of any society and a warning against the people who would exploit them.
---
Original Title: Da Yie
Fiction
Country: Ghana, Belgium
Language: French
Runtime: 20'
Directed by: Anthony Nti
Written by: Chingiz Karibekov, Anthony Nti
Produced by: Chingiz Karibekov, Anthony Nti
Cinematography by: Pieter-Jan Claessens
Editing by: Frederik Vandewalle
Production company: Rondini in association with CAVIAR
Cast: Prince Agortey, Matilda Enchil, Goua Robert Grovogui