Review: Irradiated (2020)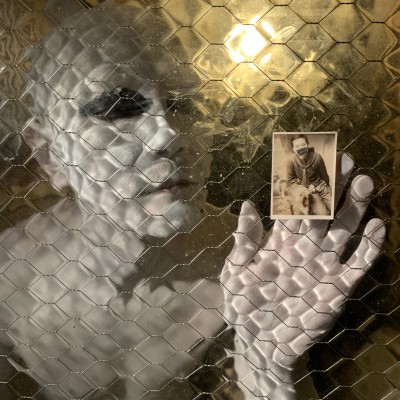 Although nominally equal to fiction films when it comes to selection, documentaries in the official competition of Berlinale are more of a statistical error – usually there is only one in the pool of three dozen. The honourable spot this year was reserved for the Cambodian-French auteur Rithy Panh and his newest work Irradiated. This is even more of the excess since Irradiated is far from a documentary work that could be deemed common in any way. It is a formally innovative and intellectually and ethically demanding film essay about evil and destruction of the 20th century wars. It is a hard watch for all of its 88 minutes of runtime, but it is a necessary one.
During his entire 30 year-long career, Rithy Panh has been principally dealing with one subject that occupied his thoughts: the Khmer Rouge dictatorship in his home country and the atrocities of the Pol Pot régime, regardless of his angle and general approach to the topic. His obsessivness is understandable because he was the immediate victim of the dictatorship: he lost his parents and was a prisoner in a re-education labour camp. He shot documentaries, fiction features and even some TV work about the Khmer Rouge times, always searching for the best means to tell the important story. His Oscar-nominated (in the foreign language category) film The Missing Picture, a deeply personal documentary animation (with a series of clay figurines dioramas), is a crown of his career and a step in the direction of more formally challenging work that followed, which is especially the case with Graves Without a Name, whose lasting images of photos attached to grave-like mounds of mud are hard to forget.
In Irradiated, Panh steps into a general philosophical meditation about wars, evil, destruction and consequences. Of course, Khmer Rouge occupy a part of it, but only small portion, together with both of the World Wars (the bombings of Hiroshima and Nagasaki as the film's centrepiece), Vietnam War and the colonial wars, arranged more freely and associatively according to the narration written by Panh, Christophe Bataille and Agnes Sénémaud and read by the actors Rebecca Marder and André Wilms. The visual material predominantly used is archival footage, along with excerpts from the works of documentary and narrative cinema and the artistic intervention of Buto dancing performed by the artist knows as Bion.
Content- and approach-wise, Irradiated feels like a nod to the powerhouse auteurs of French cinema. It echoes the recent collage works of Jean-Luc Godard (The Image Book is the first, but not the only association), with a number of respectful quotes of Alain Resnais and Hiroshima Mon Amour and Night and Fog. It is as tasteful as it is powerful.
However, there is one thing by which Irradiated stands out from other films: the picture is being projected on three horizontally aligned boxy, 4:3 screens simultaneously, making the film's aspect ratio extremely wide, 4:1. Sometimes it features three same images on each screen, sometimes it inosculates into one, very wide, divided by lines or not divided. It is not all that new and unseen, the same technique was used by Abel Gance for his 1927 4-hour film Napoleon and is used nowadays for video art gallery installations, but here it is used to the maximal effect of playing with the viewer's central and peripheral vision.
Was that kind of visual extravaganza necessary? Hardly. Was it the best way to pass the message on and to engage the viewer? It is debatable. But it serves the purpose to the great effect and makes Irradiated a film that is, on any given level, quite hard to watch and even harder to forget.
---
Original title: Irradiés
Country: France, Cambodia
Language: French
Runtime: 88 minutes
Directed by: Rithy Panh
Written by: Rithy Panh, Christophe Bataille, Agnes Sénémaud
Cast: Rebecca Marder, André Wilms, Bion
Cinematography by: Prum Mesa
Editing by: Rithy Panh
Music by: Marc Marder
Sound design: Eric Tisserand
Assistant director: Socheat Cheng
Produced by: Catherine Dussart
Co-producers: Clémence Coppey, Emmanuel Migeot, Rithy Panh