Review: Road Trash (2019)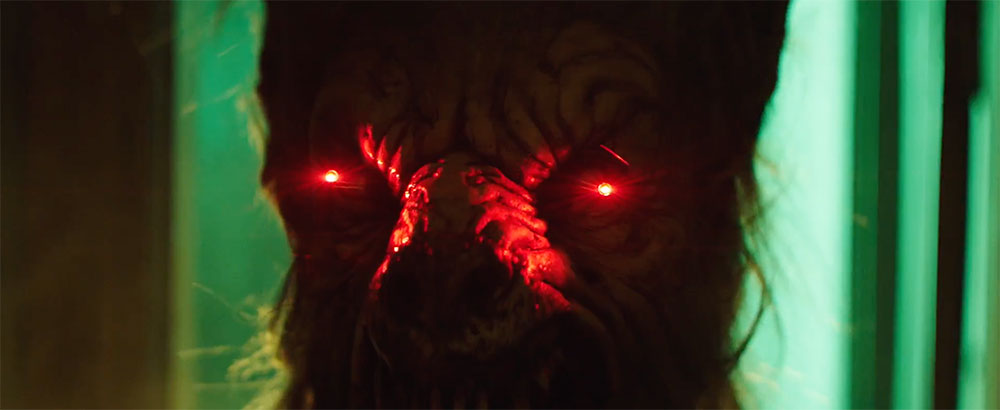 Natasha Pascetta's short film, and it IS her film, since she was the writer, the director, the producer and the only actress in it, Road Trash is another piece of nostalgia aimed at the fans of the 80's creature features. This time, the creature is a werewolf whose design looks deliberately cheap and improvised, but Road Trash actually works, due to its well-assembled gimmicks. The film premiered at Prison City Film Festival last March, before playing at Crimson Screen Horror Film Festival (Charleston, North Carolina) and Grimmfest. It is now available on Grimmfest TV, the festival's internet platform.
Road Trash is actually a cautionary tale narrated by the legendary Heather Langenkamp (of Friday the 13th fame) about the young woman named Alice whose hobby is to bury the roadkill animals. On one of her quests, she buries a werewolf and accidentally gets the ticket for the special screening at the local grindhouse cinema, where the showdown takes place…
Langenkamp's expressive narration goes along perfectly with Pascetta's silent and impressively unimpressed screen presence, while deliberately trashy design serves the purpose as an homage to the 80's B-movie scene. The cautionary tale tone fits perfectly with the mindset of the decade marked by conservativism and moral panic outbreaks. However, the real gem here is the music score by James Malone, combining the different aspects of heavy metal, from guitar riffs and solos to symphonic and piano passages.
Being the head of the digital production at the specialized horror / fantasy / science fiction outlet Fangoria, Natasha Pascetta shows that she knows both her theory (as in the genre tropes) and her practice as a filmmaker. The potential lack of the originality is bridged by the sheer filmmaking skill, making Road Trash a fun watch.
---
Original title: Road Trash
Year: 2019
Country: US
Language: English
Runtime: 6′ 11"
Directed by: Natasha Pascetta
Written by: Natasha Pascetta
Cast: Natasha Pascetta
Narrated by: Heather Langenkamp
Cinematography by: Robert M. Neilson
Editing by: Hans Vipersteen
Makeup by: Chelsea Lee
Music by: James Malone
Sound design by: Nick Daley
Produced by: Natasha Pascetta
Production company: Savage Henry Films