Review: Oslo (2019)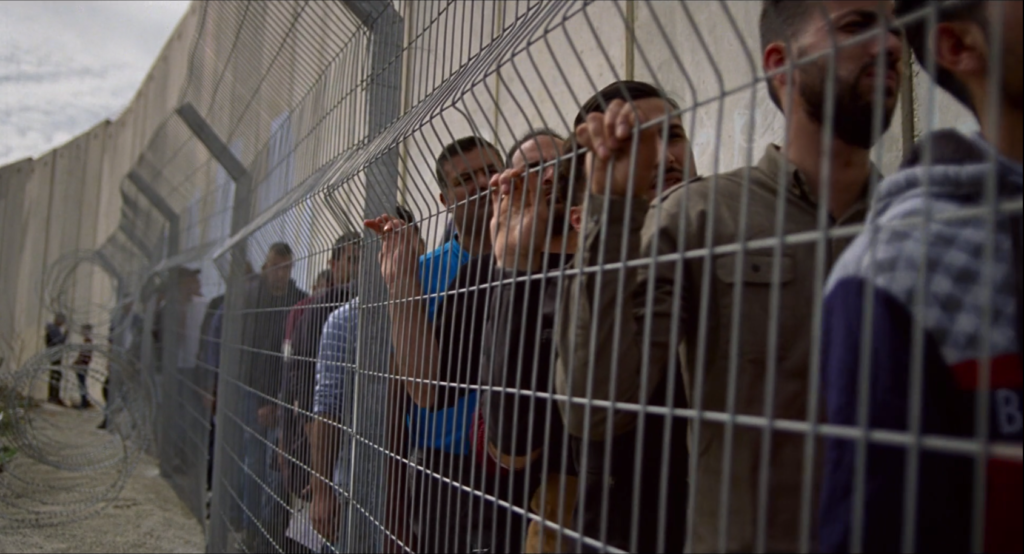 In his short film Oslo, whose title comes from the Oslo Peace Agreement between the Israeli and the Palestinian side in the (ongoing) conflict, the Israeli filmmaker Shady Srour focuses on the destiny of the Palestinian migrant workers who have to commute for hours every day and pass checkpoints in order to do their jobs. The film was nominated for last year's European Film Awards, selected by the jury of Odense International Film Festival. Recently, it was shown it the second batch of European Film Award Candidates in Favourites selection of this year's edition of Vienna International Shorts, happening online.
Our man is Zaid (Alber Mir'eb), a man of few words who wakes up early each morning so he could take a more than hour long walk through the desert-like landscape between Bethlehem and East Jerusalem and spend another hour or so in the line at the checkpoint so he could go to his work. The very morning he promised his daughter (Sallie Srour) that he would bring meat for dinner, he is denied the entry at the checkpoint with no explanation. On his way back home, he stops to get some rest under the tree and befriends a runaway army dog. His promise to the daughter and his reluctance to dive into the explanation of his fate earlier that day at the border drives him to commit a crime against the man's best friend.
Composed of longer takes by static camera, so all of them feel almost like real-time, and filmed on 35 mm stock, Oslo is a marvel to look at. Srour deftly draws parallels between the harsh, arid landscape and the harsh life of regular, simple people who are not to blame for the political situation. The use of Habib Shehdeh Hanna's original score composed for the unlikely trio of instruments (piano, trombone and an ethnic string instrument called oud) highlights the emotions in predictable and much needed places. The point Srour makes with Oslo might seem expected in the prevalent discourse about the Israeli-Palestitinian relations, but it does not make it any less truthful: both poverty and the status of a second class citizen can drive an otherwise good man into desperation and the loss of humaneness.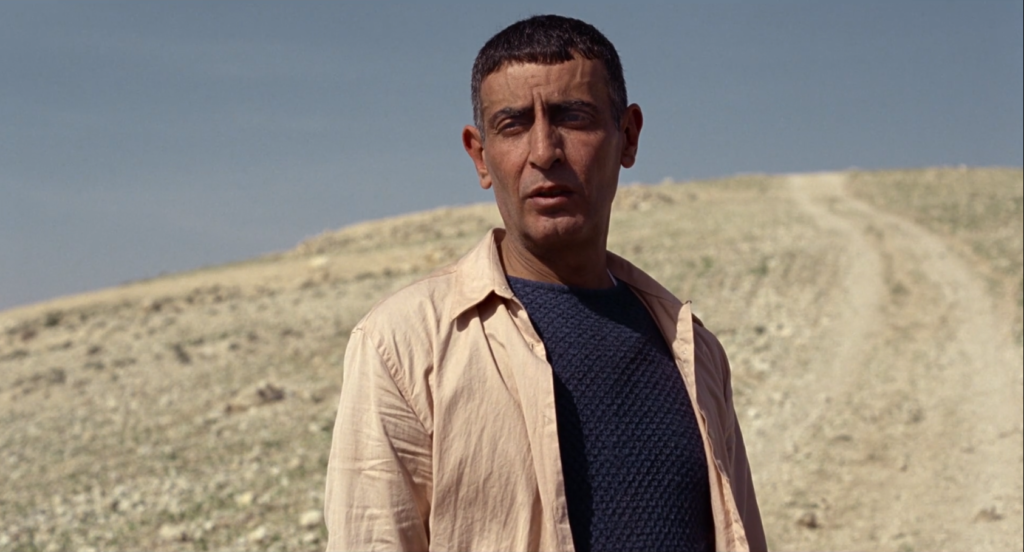 ---
Original title: Oslo
Year: 2019
Runtime: 15′ 52"
Country: Israel, Germany
Languages: Hebrew, Arabic
Directed by: Shady Srour
Written by: Shady Srour
Cast: Alber Mir'eb, Sallie Srour, Eyad Shiti, Hala Daw, Charlie Saleh
Cinematography by: Daniel Miller
Editing by: Naaman Bishara
Music by: Habib Shehdeh Hanna
Sound by: Ibrahim Zaher
Production design by: Bashar Hassuneta
Costume design by: Naim Qasim
Produced by: Maral Quitieneh, Florian Schwe, Shady Srour
Production companies: Cinema Virgin, Film Five