Review: Women Make Film (2018)
Mark Cousins epic reframing of film history brings female filmmakers to the front of the frame.
As pointed out in Mark Cousins' Women Make Film (and almost a decade ago in his other epic work, The Story of Film) film history is sexist by omission. The canon of so-called 'great films' is presented as an almost exclusively male domain. We revel in terms such as 'Hitchcockian', 'Felliniesque' or 'Lynchian'. Why –as the film laments – can't we also describe something as 'Muratovian', after the great Ukrainian filmmaker Kira Muratova? But, as Women Make Film points out, the boys club that has made up of the industry (and the one that has canonised film history) has often marginalised the achievements of women.
Women Make Film is Cousins' attempt at slightly redressing the balance. Over 14 hours it takes us on a 'road movie' through the history of cinema, all from a female perspective. Examining filmmaking from the ground up, he covers 40 topics from technical aspects such as framing and editing to more abstract notions such as The Meaning of Life and Bodies. Each of these sections is illustrated with a myriad of film clips for across the history of cinema, with an explanation of how they work cinematically and emotionally. And each and every one of the films on offer is directed by a female filmmaker.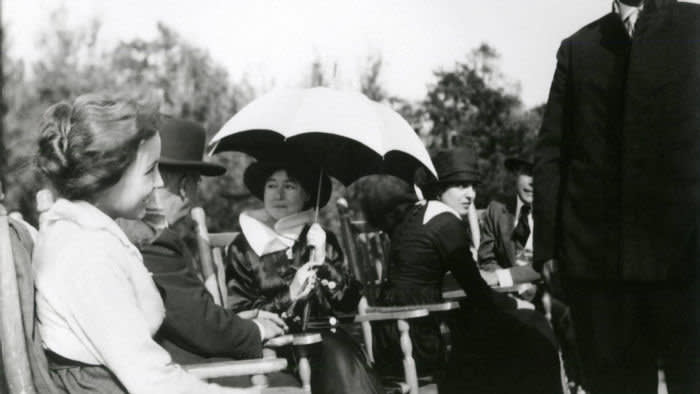 Those who have experienced Cousins' previous documentaries about cinema – such as the aforementioned The Story of Film or A Story of Children And Film – will know what to expect here. This isn't a rigorous and academic examination of the mechanics of cinema (though it often provides some fascinating insight into how film actually 'works'). It's a personal reflection on what makes certain filmmakers great with a (very large) handful of clips that show the best of what cinema has to offer with a narration that skirts the line between analysis and ribald enthusiasm. It's the documentary equivalent of 'all back to mine': the time when you've had a drink with someone, you end going back to their place and they end playing you all the records they love. But instead of LPs, Cousins delves deep into his encyclopaedic knowledge of – and love for – cinema. The film never lectures – it just invites you to take part, to become engrossed in a world of film.
In an age coloured by #MeToo and a time when the likes of Cannes are scrutinised for the amount of female filmmakers it includes, it initially seems that Women Make Film is almost entirely apolitical. The chapter on Sex notes that cinema has chiefly been subordinate to the male gaze while the film concludes on a positive note that female filmmakers have more female protagonists ("There are far more women at the centre of the movies. Hooray for that,") But these moments are few and far between, with Cousins preferring to concentrate on the minutiae of the films and filmmakers themselves. But on deeper examination this approach is exactly what makes Women Make Film an explicitly political piece of work. When inclusivity targets are announced, quotas are striven for or the general inequality of the film industry is discussed, the old (usually with an emphasis on old) guard trot out the same arguments with a weary inevitability: "It's just that more men want to make films then women." "Men just happen to be better at the filmmaking business than women are." Cousins' film acts as a repudiation. A provocation. "Here you go," Women Make Film proclaims "Here's 14 hours worth of material all directed by women. Now say 'women aren't as good at making films as men' or 'there aren't enough women who want to make films' with a straight face."
It's choice of filmmakers is pleasingly wide ranging and eclectic. While it states that it avoids some of the most famous films, there are many well-known works and directors on offer here. There are numerous examples of work from the likes of Kathryn Bigelow, Agnès Varda, Jane Campion, Andrea Arnold and – in a move sure to get TERF's into hilarious fits of outrage – The Wachowski Sisters. But Cousins casts his net far and wide. Works from the likes of Senegalese filmmaker Safi Faye, Chinese actor and filmmaker Wang Ping and Sri Lankan filmmaker Sumitra Peries also appear, showcasing women making films across the world since the invention of the medium whilst also lightly touching on the racism and western bias also prevalent in cinema history.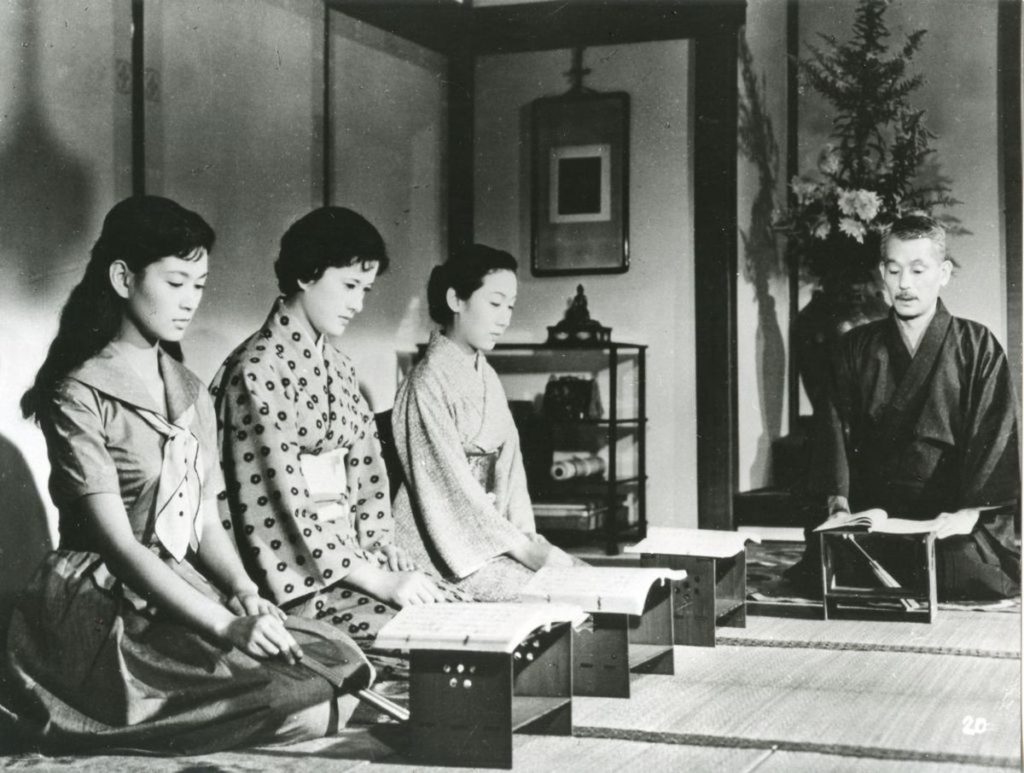 Cousins clearly has his favourites. The aforementioned Kira Muratova is often discussed as is Ukrainian filmmaker Larissa Shepitko, one of the truly great filmmakers who film history has shamefully forgotten. Cousins also rightfully lauds Alice Guy-Blaché – one of cinema's true pioneers and one of the very first people to make a narrative film – with the end of Women Make Film being a touching tribute to her legacy. It's this personal approach which again makes the film so engaging as well as edifying. Indeed, I'd defy any fan of cinema sitting through Women Make Film not to follow your viewing by scouring through VOD platforms or searching DVD stores looking for many of the films of which we are only given a tantalising glimpse.
Of course Cousins presence could be something of an elephant in the room – after all, it's a film about female filmmakers directed by a man. With his rich Northern Irish lilt being such an integral part of many of his works, Cousins wisely steps back from narration duties to shine the spotlight on a number of established female actors and directors to carry proceedings along. His frequent collaborator Tilda Swinton takes a large bulk of the narration, alongside a swathe of others including Jane Fonda, Sharmila Tagore, Kerry Fox and Thandie Newton. They all do an excellent job, though Cousins voice does start seep in on occasions (it does becomes rather disconcerting to hear Jane Fonda describe something as '…a bit rubbish').
Those looking for an angry screed against the patriarchy or an impassioned take down of endemic sexism within the film industry will find themselves disappointed. Because Women Make Film is a celebration, not intended to browbeat an audience into submission but to enthuse them, to help them have a deeper appreciation for an aspect of cinema that is often ignored and untold. At 14 hours it is indeed a hefty piece of work and, while only the most hardy would get through it in one sitting, it remains a joyful – and necessary – wade through the history of cinema. 
Women Make Film is available to see in the UK via the BFI Player and is also available on platforms including iTunes and Amazon Prime. It is also available in the UK as 4 disc Bluray with special features including The Making of WOMEN MAKE FILM, a new video essay by Mark Cousins in which he discusses his influences, motivations and methodology, and a Q&A with documentary maker Barbara Kopple that took place at TIFF in September 2019.