Review: Don't Touch Anything (2019)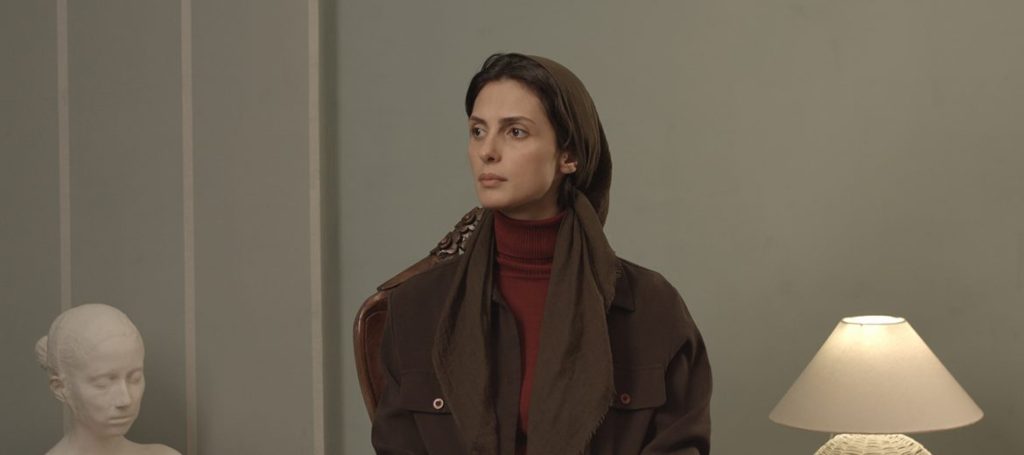 Sometimes and in some societies, formalities are above any sense for humaneness. The rigidity of the structures imposed can backfire in the unexpected, yet devastating ways. How it looks in the case of a formal gathering among the women of the similar class background in contemporary Iran can be seen in Arghavan Heydar Eslam's Don't Touch Anything that celebrates its international premiere in the From Sea to Snow sub-section of the international competition at Vienna Shorts.
The kitchen proves to be full of the Chekhov's guns. There are at least two: an open window and a freshly baked cake cooling down. The third one is the protagonist's character – she really, really wants to impress her house guests gathered for her daughter's violin recital. In the meanwhile, as the daughter is resisting her mother's choice of the dress for her to wear, the slightly younger son gets bored, wants to mess with the cake, gets caught and the consequences are tragic. But the mother's stoic, or even stone-cold reaction to the tragedy is even more shocking than the act itself.

Don't Touch Anything is a work of a clear vision whose structure and formality regarding the cinematic expression mimics the structure, formality and rigidity as the principal subjects themselves. The whole film was filmed in the filmmaker's own apartment (Heydar Eslam, apart from being the writer and the director, also serves as one of the film's producers and editors), the shots are predominantly static and there is a clear, even highlighted sense of symmetry in them. The spooky score gives the much-needed foreboding sense of the things to come, while the restrained acting by the ensemble suits the film well.
Intelligently written, carefully planned and masterfully executed, Don't Touch Anything is a success in surfacing the downsides of the highly structured society in a seemingly extreme, but still potent example.
---
Original title: Don't Touch Anything
Year: 2019
Runtime: 12′ 58"
Country: Iran
Language: Farsi
Directed by: Arghavan Heydar Eslam
Written by: Arghavan Heydar Eslam
Cast: Marjan Sadeghi, Roham Heidar Ali, Sarah Mohammadi, Anaram Moazemi, Farnaz Khakzad, Helia Samadi, Rozhan Farizhendi
Cinematography by: Sorush Hazrati
Editing by: Arghavan Heydar Eslam, Sorush Hazrati
Sound design by: Mohadese Teymoori
Production design by: Sadaf Saleh Izad Khast
Costume design by: Sadaf Saleh Izad Khast
Make-up by: Rahime Sarvari
Visual effects by: Hassan Nadjafi
Assistant director: Farbod Shahnazar
Produced by: Arghavan Heydar Eslam, Sorush Hazrati