Review: Funfair (2019)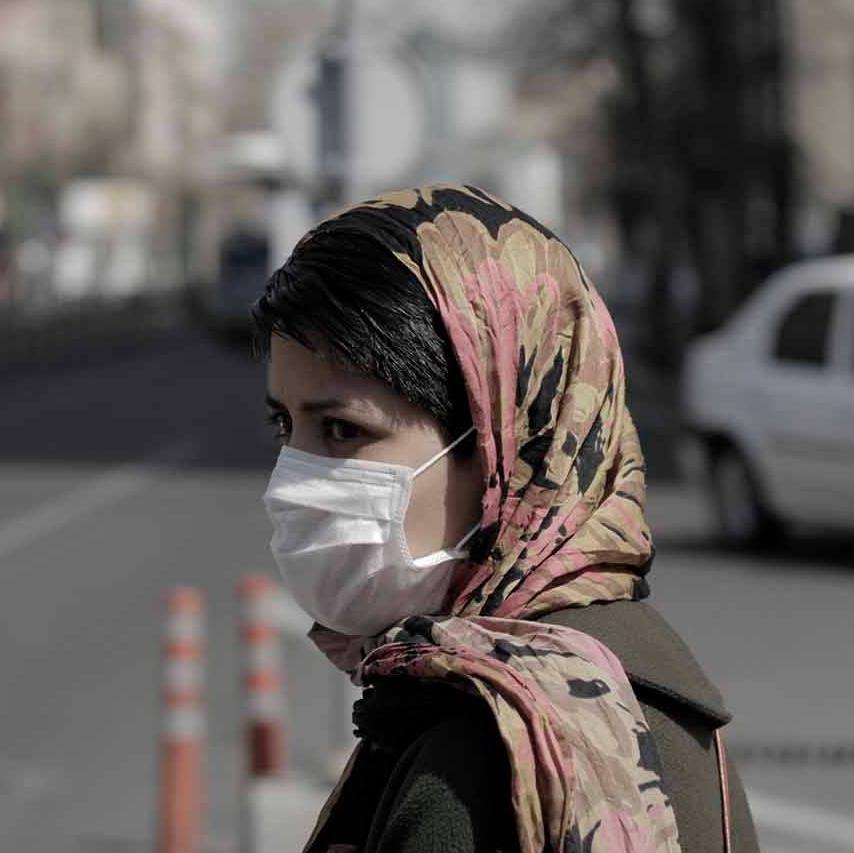 Kaveh Mazaheri is certainly one of the most exciting filmmakers on the already well developed and exciting Iranian short film scene. For a good reason, since his previous film Retouche (2017) had some sensational success on the festival circuit, achieving a triple Oscar qualification and winning 50 awards with over 30 additional nominations on top of that.
For his new film, Funfair, currently reaping awards on the festival circuit (the film has just been awarded the "Special Mention" in the Best International Short section at this year's digital edition of Palm Springs International ShortFest), Mazaheri has once again joined forces with his Retouche star Sonia Sanjari in order to tackle some of the central issues of the Iranian society, such as harsh economic conditions and gender and familial roles. The stops on the festival tour also include Toronto, Cork, BFI London Film Festival and Black Nights Film Festival (PÖFF) Shorts in Tallinn, Estonia.
Sanjari plays the role of Sarah, whom we meet in the midst of distress, freezing over while crossing the street. The ominous minimal soundtrack dictates the mood and it is clear that she is afraid of something. At the last moment, she is saved by her husband Majid (Soroush Saeidi). This sequence and the following one, set in front of the shop on the street, are filmed mostly in close-ups, creating an aura of mystery around Sarah, Majid and their son Artin (Artin Rabiei).
Gradually, it becomes obvious that Majid is scheming something, a fake traffic accident, in order to collect the financial compensation so he could pay off his debts and start his business over and that Sarah should play a key role, that of a victim. However, she has some second thoughts, while Artin just wants to go to the funfair that happens in the city.
Thanks to the airtight scripts Mazaheri has written in collaboration with Sepinood Najian, and to his thought-out directing, Funfair is the exceptional short that will keep the viewers on the edge of their seats. The measured pace of the revealing of the details is not an easy thing to achieve, but Mazaheri's decisions are always spot on. The finest example would be the widening of the scope, cinematography-wise, with wider and wider shots as the plot thickens. The help he gets from his crew, like the DoP Berhouz Badrouj, the editor Pooyan Sholevan and the sound designer Hossein Ghoorchian is also invaluable. Even the slightly stiff line delivery by the actors, so typical for Iranian cinema, loosens a bit as the film goes by and we learn about its characters.
All things considered, Funfair is an exquisite match of complexity and elegance, and a short film deserving all the attention it gets.
---
Runtime: 14′ 56"
Countries: Iran, Canada
Languages: Farsi
Directed by: Kaveh Mazaheri
Written by: Kaveh Mazaheri, Sepinood Naijian
Cast: Sonia Sanjari, Soroush Saeidi, Artin Rabiei
Cinematography by: Berhouz Badrouj
Editing by: Pooyan Sholevar
Music by: Kito Siqueira, Roberto Coelho
Sound design by: Hossein Ghoorchian
Production design by: Raha Dadihah
Make-up by: Hosna Khanmohammadi
Visual effects by: Mahaen Kherabadi
Colourist: Mahaen Kherabadi
Assistant director: Benham Rahnamaei
Produced by: Kaveh Mazaheri, Soroush Saeidi, Pooyan Sedghi
Production companies: Darvashi Film Production, 3 Bros Film