Review: Pond (2019)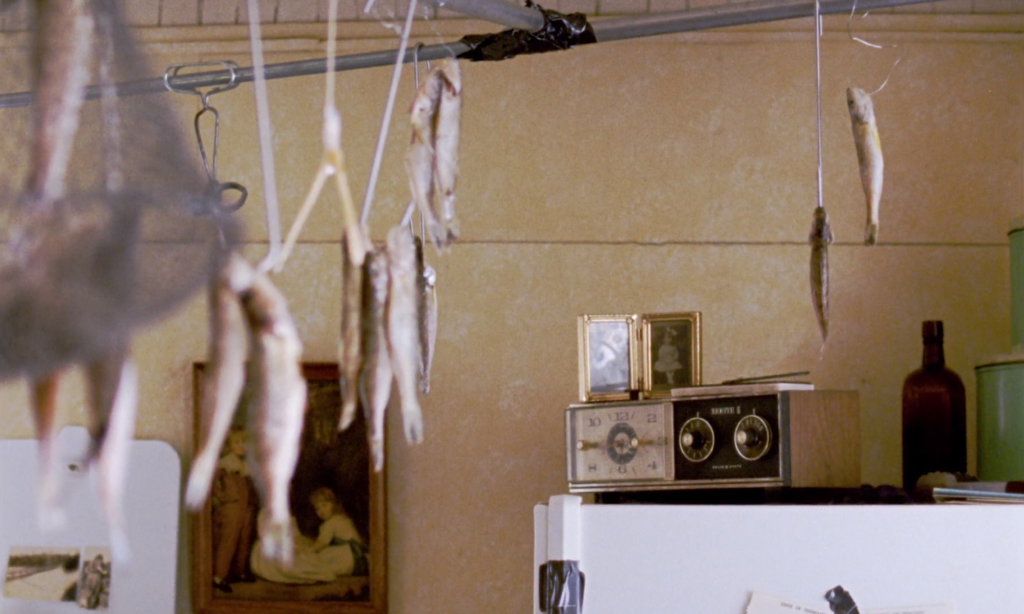 A mother (Rachel Povse) is trying to bring up her two kids, pre-teen Ellie (Ellie Gattine) and a baby boy (Gregory Frahm), while also feeding her unspecified unhealthy habits in a ramshackle house where fish swim up the drains might seem as a pretext for a "kitchen sink drama", but in the hands of Tyler Macri, it is a deliberately slow paced, impressionist childhood nightmare about the humans and the animals in a dog-eat-dog world where the past and the present meet, while the future is absent with justification.
Macri's Pond premiered last October at Chicago International Film Festival and has earned the nomination for the Hugo award in the Best Short category. It has been on the festival tour since, making the most recent stop at Vienna Shorts where it played in the competition. It was shown in Closeness and Distance section.
With its modest budget (reportedly just 5.000 USD) and a lot of artistic vision, Pond looks like a piece of radical, independent cinema of the past decades. The dialogue is scarce, but the imagery is striking, shot on 16 mm stock, in the predominantly close-up shots from slant angles. In the music department, Chopin's Waltz op. 69 no. 1 is contrasted with Jacob Kierkegaard droning original score. There is not much plot to speak of: the girl is sent out on an errand, she gets carried away and stays for longer playing with other children and once she gets back home, she is caught up with the situation there. It is additionally blurred with the ellipses and the dots to be filled, but the impressions it leaves are lasting.
Like the other two films by Macri, a surreal fiction short What Comes from a Swamp (2017) and the dream-like documentary I Was Born Out as a Fish (2018), Pond has to be seen to be felt, even if it cannot be fully understood on a rational level.
---
Original title: Pond
Year: 2019
Runtime: 13′ 58"
Country: USA
Language: English
Directed by: Tyler Macri
Cast: Ellie Gattine, Rachel Povse, Gregory Frahm
Cinematography by: Tyler Macri, Jacob Schaffel-Scherrer
Editing by: Zach Chapple
Music by: Jacob Kierkegaard
Sound by: Zach Chapple
Production design by: Tyler Macri, Sophia Feuer
Costume design by: Margaret Parker
Assistant directors: Sophia Feuer, Sophia Longer
Produced by: Sophia Feuer