Review: The Undertaker (2018)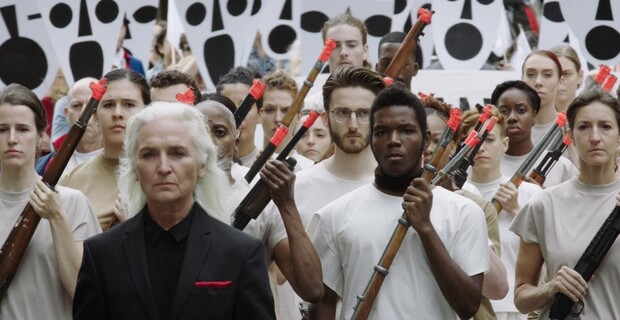 Yael Bartana is an Israeli video-artist, filmmaker and photographer whose work, often on the political, historical, feminist and Jewish topics, was shown at Venice Biennale, in MOMA (New York), Tate Modern (London) and Centre Georges Pompidou (Paris). Her newest project, The Undertaker, premiered in Philadelphia in 2018, where it was also filmed, and is currently being shown as a part of Sheffield Doc/Fest program Rebellions.
The Undertaker is a filmed choreographed performance on the streets of Philadelphia, in Fairmount Park (the largest in the city) and in the historical Laurel Hill Cemetery and it serves as a strong anti-war statement. A group of young people dressed in white, beige and light-grey clothes, lead by the Undertaker figure (played by the actress Olwen Fouéré), ritualistically parts with and buries the collection of weapons (mainly riffles) from different historical periods, while the group of the Revolutionary War soldiers watches and salutes them.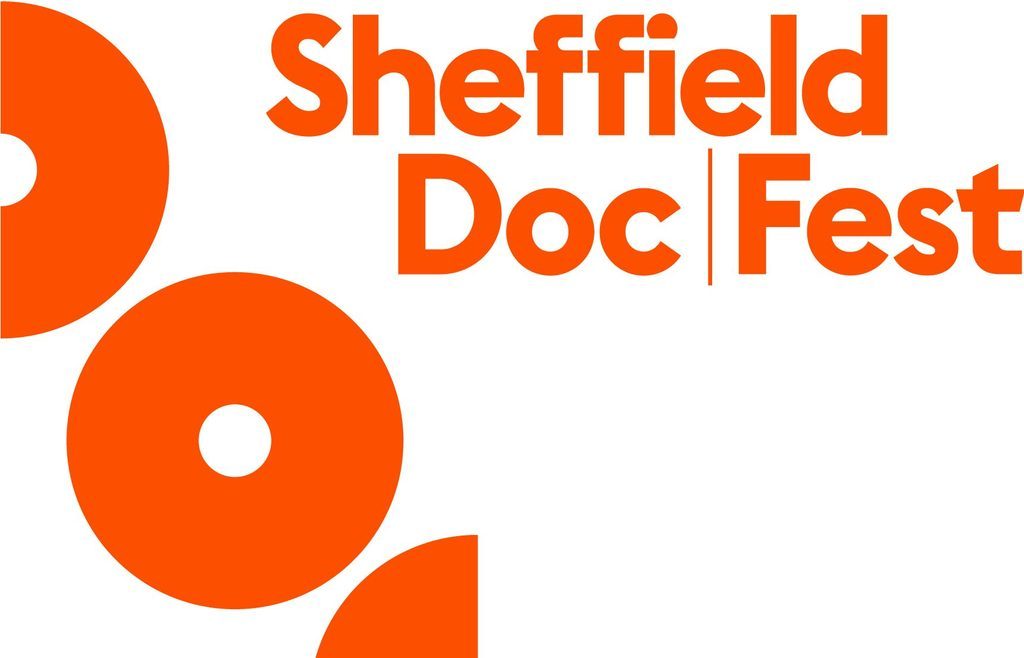 With no dialogue, The Undertaker has to reach for other means of expression like the choreography handled by Ruti Sela and Mor Bashan, riveting camerawork by Itai Neeman, shifting from the abundant drone tracking shots in the beginning to the more intimate close-ups later on, and the sound design and the rudimentary drumming music by Daniel Meir to dictated the emotion. The standout here is, however, the dynamic editing Bartana handles herself, creating a non-linear narrative of sorts and maximizing the emotional effect. In under 15 minutes of runtime, The Undertaker is a proper visual feast and emotional experience with a simple, humane message behind it.
---
Runtime: 14′ 50"
Country: USA, The Netherlands, Israel
Language: No dialogue
Directed by: Yael Bartana
With: Olwen Fouéré
Choreography by: Ruti Sela, Mor Bashan
Cinematography by: Itai Neeman
Editing by: Yael Bartana
Sound design by: Daniel Meir
Art director: Shmuel Ben Shalom
Costume design by: Yael Shenberger
Colourist: Mario Hartz
Assistant director: Livant Sela
Produced by: Nama Pyritz
Production companies: My-i Productions, Philadelphia Museum of Art, Sammer Contemporary Art, Petzel
Supported by: Mondrian Fund, Annet Gelink Gallery