Review: White Eye (2019)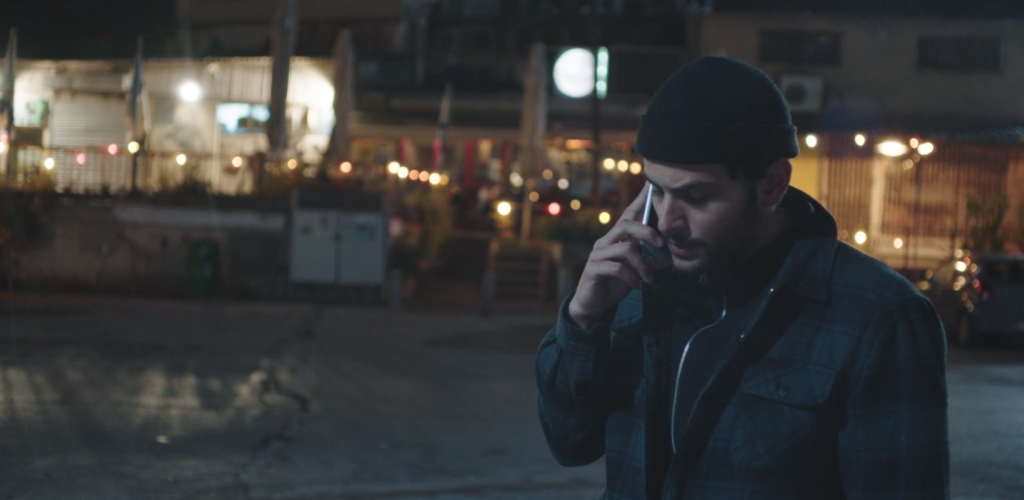 Is a stolen bicycle that propels the story of the injustice in society and offers some much needed reflection to the characters and the viewers a gimmick, an homage to Vittorio de Sica's seminal film, or an eternal metaphor? In the case of Tomer Shushan's short White Eye it is a bit of all of the above. The film premiered at last year's Haifa Film Festival and scored the Jury Award at this year's online edition of SXSW. It was selected for Vienna Shorts' Focus segment called (In)Justice and the Struggle to Remain Human curated by Daniel Ebner.
The protagonist Omer (Daniel Gad) has just found his bike that had been stolen a month earlier. The bike is locked in the vicinity of his workplace. In order to get the hold of it, he has to wrestle the police bureaucracy and the complicated social landscape of possibly illegal, but certainly poor Eritrean immigrant workers, since the current "owner" repeats that he did not steal it, but bought it from a man on the street. The central ethical issue here is what if someone's pursuit of justice brings further injustice to someone else.

Written and directed by Shushan and produced by Shira Hochman and Kobi Mizrahi, White Eye is an ambitious piece of cinema. It was shot in a simulation of a single, uninterrupted steadicam shot by the DoP Saar Mizrahi, following Omer's quest on the streets of city block one evening. The camera always stays with the protagonist, shifting its focus from him to his surroundings of the regular street life by the means of subjective shots, providing the feeling of the limited information he operates with and leading him to face the harsh truth that the system does not (always) work and that his rushed decisions have consequences for the others.
White Eye is profoundly humane, tonally dynamic, cleverly envisioned and masterfully executed piece of the social charged cinema.
---
Original title: White Eye
Year: 2019
Runtime: 20′ 28"
Country: Israel
Language: Hebrew
Directed by: Tomer Shushan
Written by: Tomer Shushan
Cast: Daniel Gad, Dawit Tekleab, Reut Akkerman, Amir Busheri, Mouhammad Abu-Lil, Omri David, Yehuda Lazarovich, Gosha Demin
Cinematography by: Saar Mizrahi
Editing by: Shira Hochman
Music by: Yosefi Shlomo
Sound design by: Nin Hazan
Production design by: Nitzan Zifrut
Costume design by: Shiri Havazelet
Special effects by: Daniel Tsukahira
Colourist: Ilya Marcus
Assistant director: Nitzan Rozen
Produced by: Shira Hochman, Kobi Mizrahi
Production companies: Eroin, KM Productions, Mina Films
Supported by: Makor Foundation for Israeli Films, Ministry of Culture and Sport, The Israeli Film Council