Review: The Kites (2020)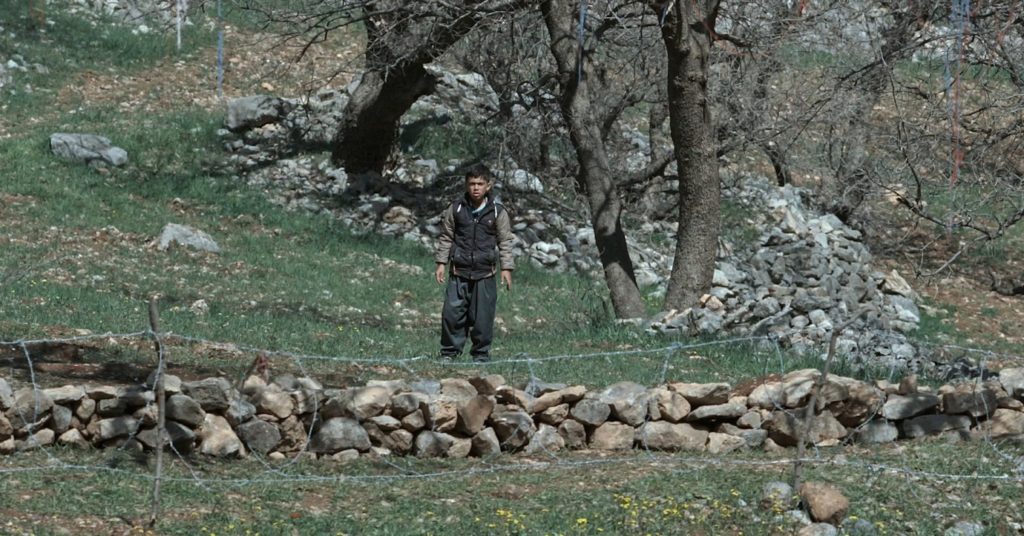 Three boys spend their days hanging around by the Iranian-Iraqi border in Kurdistan. One of them seems that he has cultured a fascination by the girl on the other side of the barbed wire fence who plays with her kite. One day the kite flies over and lands on their side. The girl tries to communicate with them, but the barrier is not just the physical distance – they also speak and write in different languages.
The Kites is a debut short film written and directed by Payam Hosseini that deals with the differences rooted in the conflicts of the past and imposed on the new generations. It premiered at this year's edition of Berlinale Generation Kplus, and was also selected for the Motovun Film Festival.
Hosseini tries and succeeds to penetrate deep into the consequences of one of the bloodiest conflicts of the 20th century that are still colouring the lives of the people on the both sides of the border. They can be obvious, like the landmines that are often spoken about, or more subtle, like the division between the people and the peoples that used to share the same living space. Hosseini manages to blend the motifs of youthfulness with the complex and complicated political context.
His directing style is sure-handed, along the lines of the standard Iranian cinema, and it relies heavily on the succession of the static shots from afar and the mid-length ones that highlight the place – the mountains and the valleys rather than the people and their lifestyle. The contrast of this sort, shot by the DoP Hamed Bangheian and edited precisely, with some jump cuts significant for marking the plot points, by Hadi Ahmadi, delivers a universal, humanist anti-war message of The Kites.
---
Original title: Badbadak-ha
Year: 2020
Runtime: 14'
Country: Iran
Languages: Farsi, Kurdish
Directed by: Payam Hosseini
Written by: Payam Hosseini
Cast: Karo Ghavami, Ramyar Ghavami, Karo Hassani, Amir Kadkhodai, Osman Pira, Kimiya Kheledian
Cinematography by: Hamed Bangheian
Editing by: Hadi Ahmadi
Music by: Hadi Ahmadi
Sound by: Pezhman Razh, Efran Ebrahimi
Production design by: Mehran Makari
Costume design by: Payam Hosseini
Make-up by: Sanur Rashidi
Produced by: Payam Hosseini, Moshem M. Shasha
Production company: Parya Film Haghighat