Reflections 7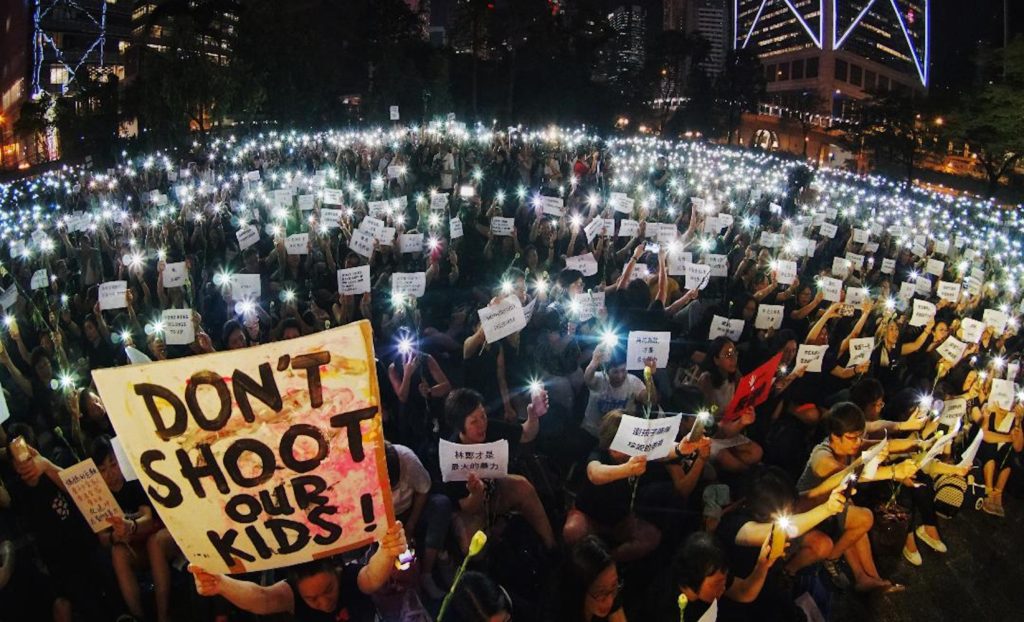 The confluence of space and time has, in the past, made it difficult for me to attend Berwick Film & Media Arts Festival (BFMAF). It takes place in the UK but is awkward and expensive to get to by train (thanks to the privatisation of British railways and associated businesses under Margaret Thatcher and John Major). It also runs across the same week as Encounters Film Festival – the only international film festival in Bristol, where I live. This year, the interruption into the physical operation of both film festivals means I am creating my own event, with blended programming, certainly not as the filmmakers or festival curators intended.
Both festivals should be commended for their affordable passes: £10 for full access to Encounters and £7.50 for BFMAF. Encounters have, technologically, gone the extra mile in making their festival programme accessible via a TV app, which works very well and makes short film viewing as easy as TV drama box sets: binge or taster as you like. The only downside is that I have found myself scrolling a la Netflix once or twice when tired and uninspired around the 11pm mark.
How I am deciding what to watch is, potentially, the most troubling aspect, though, and gives testament to what cinemas are best at. As a British Australian, I am, in the first instance, watching British and Australian films, which feels like an incredibly colonial and xenophobic selection criteria. Especially when, despite my intention to expand into many other national cinemas (or just cinemas), I know that I will inevitably run out of time to watch the entirely of what's on offer. A Noble Truth (2020) jumps out at me because it's filmed in Bristol and I'm curious to see what my city has come up with. Not much. It's a cute enough encounter between two women, one of whom is a Flat Earther. It resonates enough with me as I know more than one person who doesn't believe there's a pandemic. Scepticism, conspiracy, and fake news exist in a soup of mediated aesthetics that wants us all to end up scared and confused.
I've also watched non-essential programmes – genre-themed (comedy, horror), a Lockdown playlist (after which I can categorically say we in no way need – the thing about lockdown stories is that everyone making them feels as though they have a unique perspective on the experience, only they don't, because the experience has been collective and, if nothing else, film, wherever its watched, even isolated, is predicated upon that very notion), and some children's programmes, because it makes me feel as though it's possible to 'work' and give childcare at once (I do know this is not actually possible). I wonder if those (for me, very mainstream) choices are, in some ways, made because I am flexing a familiar muscle when I reach for my TV remote. Or, if they are simply a revelation of my inherent colonial viewing practices.
Irritated by myself, I take a break from both festivals and go back to the unanswered emails in my inbox. One calls out to me, more urgent than the rest. In January, I saw Evans Chan's We Have Boots (2020) at IFFR. It's the last (and only) film festival I have physically attended this year. His is a film that stays with me. The situation in Hong Kong has, since January, worsened. On June 30th, a new security law was passed, giving China the authority to criminalise any act of secession, subversion, terrorism or collusion with foreign forces, punishable by a maximum sentence of life in prison. The implications of this for protestors, the Umbrella Movement, and anyone fighting for survival, democracy, are devastating. One country, two systems? Chan, who now lives in New York, tells me, in his email, "A friend in HK told me recently that they thought June 30 was the last day of freedom over there. Watching the film in July, the filmmaker Lourdes Potillo exclaimed: "Now, it's suddenly become an artifact of the past! Wow, I'm so taken by that." Unfortunately, the protagonists in the film are not frozen in an artifact, but have been suffering the consequences of their action even before a month elapsed."
Chan also directs me towards to this article in the Boston Review, which looks at the economic imperative of Hong Kong's neoliberal reality. Academic and author Macabe Keliher is reflecting on an America following suit, 'Neoliberal Hong Kong is Our Future, Too' the article starts. "Authoritarianism is being mobilized on the behalf of capital," it concludes. We Have Boots screens in Germany at Internationales Festival Zeichen der Nacht as I write, and Chan anticipates it screening online as part of British Screening Rights in October. Britain needs to reckon with its past and Hong Kong is still a very present part of that. But Screening Rights is no London Film Festival (LFF) in terms of reach and Chan's film is nowhere to be seen in the LFF line-up (which is, admittedly, much smaller in scope this year). More pressingly, despite the links Keliher's article makes, the doc has barely been touched by US festivals – it premiered at the Filmfest DC At Home in late June, as the new security law came to pass. In an interview with the South China Morning Post, Evans says, "Even though Hong Kong protests get much global media coverage, overseas film festivals seem unwilling to programme a movie that China doesn't like, as that may provoke a diplomatic crisis or sponsorship boycotts." At the time of writing, I've just discovered that We Have Boots is not listed on IMDb. Evans Chan's profile has Raise the Umbrellas (2016) as his most recent film.
Also in my inbox is the latest FIPRESCI (International Federation of Film Critics) circular, in which few upcoming festivals are hoping to welcome physical juries. At the end of the circular, there is an appeal. "Belarus is in a political, social and economic crisis," it reads, "…culture and art turned out to be the most vulnerable and despised spheres of the authorities. Pluralism of opinions and creative protest are suppressed." This statement hurts because it resonates so loudly and violently with a multitude of places in our world right now. "We believe art has no boundaries, and the solidarity of cultural figures from all over the world will help Belarusians maintain their fortitude and continue to fight for the truth." These are the imploring words of the Directorate of the Minsk International Film Festival 'Listapad'. These words remind me that I have a responsibility, as a critic, of course, but also as a viewer, to be careful in making my choices. Curating my own festival is a luxury that living in a state of relative calm allows – sure, the pandemic is outside my door, and the Tories are fucking up society just a little more every day, but I am safe, and artists in the UK are (at the time of writing, at least) free to speak. And if I have time to spend reading and watching, then I sure as hell have an obligation to my international colleagues to do better than watching yet another local film that thinks a punchline is the punctuation that makes a short film sing.