Review: Cornelian Cherries (2020)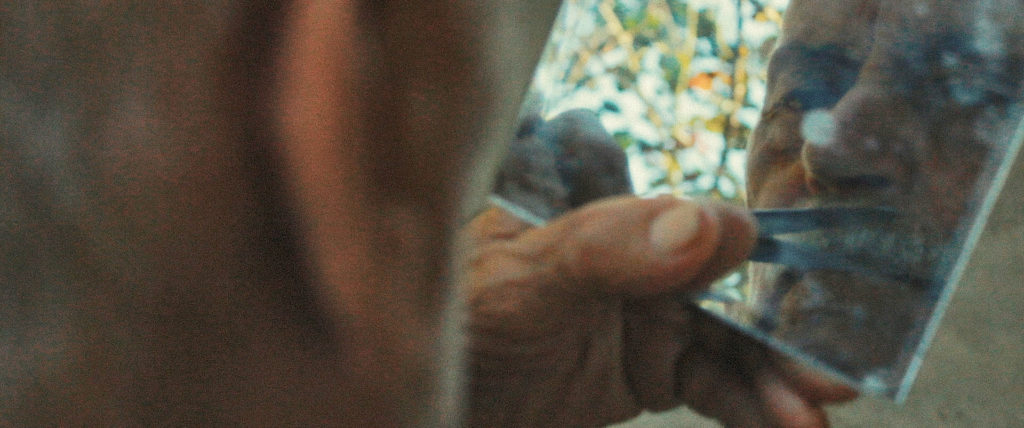 A pet's death can cause an extended time of grieving and even drive the rift within the family. Animals have their own personality, or maybe the humans just projects them onto their pet animals. However, once the pet dies, their absence is felt. It feels like losing a family member.
Nikola Stojanović depicts the events surrounding the death of his mother's dog to create a documentary about grieving and the estranged family coming back together. Cornelian Cherries world-premiered at Beldocs, where it was also awarded with Special Jury Prize in the national competition.
Since the loss of her pet, Nataša Stojanović isn't at peace with herself. The feeling of grieving is so predominant that she cannot do anything to feel better. Talking to pigeons or watching Wes Anderson's The Grand Budapest Hotel provide her only with a temporary relief. A call from her estranged husband Vojislav, informing her that the dog's picture is missing from his grave, sets the action in motion that leads to a small family reunion in the village on a hot summer day.
Personae dramatis are also Nataša's eccentric aunt Gordana whose obsession with modern technologies verges on pathology and Vojislav's father Tomo whose mind is not very sound due to both early stages of dementia and the PTSD from the Yugoslav wars in the 90s. The filmmaker's presence is obvious, albeit his efforts to let his characters to interact with one another, and the motif of family photos is used strategically to create film's structure.
Stojanović walks the right path and his directorial instincts are quite good. Doing most of the work just by himself, he opts for hand-held cinematography, usually in close-ups and longer takes, while his resolute editing might seem a bit rough from time to time. The trouble is, however, that in this tricky mid-length format, he could not develop the "characters" at his disposal to the full extent as he possibly could have done with a feature-length documentary. Another possibility is that the cast, aware of being filmed isn't completely at ease with the camera which makes their behaviour slightly toned-down.
Nevertheless, Cornelian Cherries (the title comes from the new decoration on the dog's grave and also from a family legend told near the end of film) offers a genuine, honest, first-hand insight into the memories, family ties and grieving process.
---
Original title: Drenjine
Year: 2020
Runtime: 40'
Country: Serbia
Language: Serbian
Directed by: Nikola Stojanović
Written by: Nađa Petrović, Nikola Stojanović
With: Nataša Stojanović, Gordana Seizović, Vojislav Stojanović, Tomo-Momir Stojanović, Sanja Stojanović, Nikola Stojanović
Cinematography by: Nikola Stojanović
Editing by: Nikola Stojanović
Produced by: Nikola Stojanović
Production companies: Recharge and Revolt, Faculty of the Dramatic Arts (FDU) Belgrade