Review: History of Civilization (2020)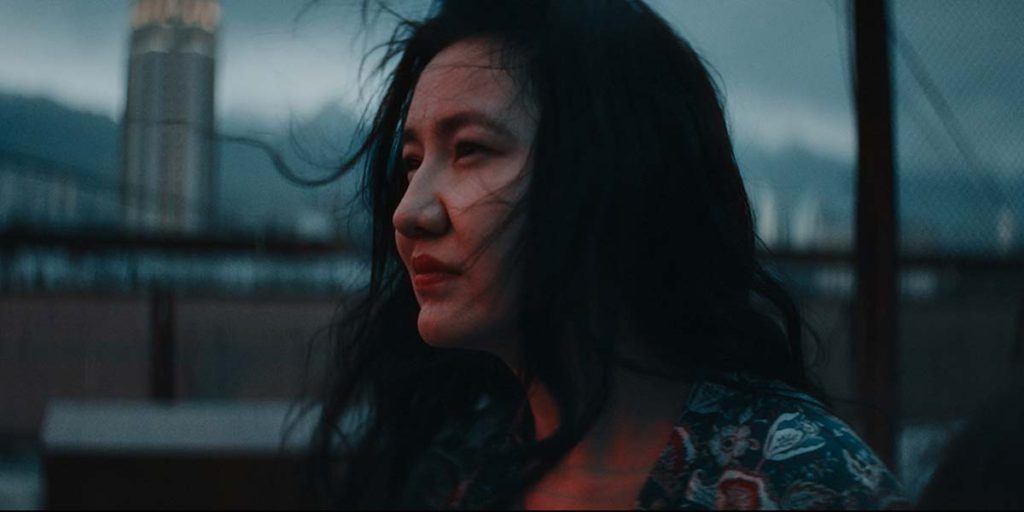 Life is just a string of movements, of comings and goings, with only brief periods of time in between for a person to reflect where they are heading to and what they are about to leave behind. This is what occupyies the mind of Indira (Akmaral Zykayeva), the protagonist of the short film History of Civilization written and directed by the immensely talented Zhanat Alshanova. The film premiered at Locarno in the section Leopards of the Future, where it won Silver Leopard, before heading up to TIFF where it competed in the Short Cuts selection.
After a brief, poetic and dynamic intro depicting a basketball game that some high school boys are playing, first shown in the form of shadows and silhouettes and later through the series of rapidly edited shaky-cam shots, we meet Indira at her work. The title of the film is the theme of the mid-term exam essay, the last one she tasks her students to write. The question posed by one of her students (and one of the basketball players from the opening scene), Ruslan (Aidar Alimbayev), whether it is true that she is going away remains unanswered, but the truth is obvious even if unspoken.
Indira goes on with her life, moving out of her apartment and arranging to rent it out, speaking as little as possible, which does not mean that she is not thinking about the huge step she is taking in her life. While planning for the future, the present comes to her in many forms, firstly when her colleague gives her the standard patriarchal monologue about the world's demise due to the modern women's behaviour, and then when her students take her to a party. Something unexpected and ethically dubious happens in the hallway of the club before the party takes a turn to a chill-out on a rooftop that offers the panoramic view of Almaty, Kazakhstan…
While Alshanova's previous short Paula Makes a Wish (developed through a workshop at last year's Locarno) was quite unique in its approach and humour incorporated in a brief 8-minute runtime, History of Civilization seems more like a classic work in the field of festival-friendly short dramas. The 15-minute runtime divided into several scenes following a part of the protagonist's routine leaves enough space for her to develop, while other characters stay in her shadow. It serves the purpose to show a woman in a specific moment of her life and to channel some of the external forces that affect her.
Technically speaking, Alshanova's approach utilizes the craftsmanship of her crew, especially the cinematography of Leandro Ferrao predominantly in close-ups and Galimzhan Sanbayev's editing that simulates the different levels of tension the protagonist feels to the maximum. Her solid, yet somewhat laconic script and her gentle touch in the directing department drives the point home in History of Civilization.
---
Original title: Istoriya civilizacii
Year: 2020
Runtime: 14' 45''
Country: Kazakhstan
Language: Russian
Directed by: Zhanat Alshanova
Written by: Zhanat Alshanova
Cast: Akmaral Zykayeva, Aidar Alimbayev, Makhambet Tolengenuly, Miras Zhakupov, Ulzhan Smagulova, Madali Mad, Zhanna Dosova, Adilet Kapash
Cinematography by: Leandro Ferrao
Editing by: Galimzhan Sanbayev
Music by: Akmaral Zykayeva
Sound design by: Tiago Cardoso, Dinis Henriques
Sound by: Erlan Utepbergenov
Production design by: Sasha Shegay
Costume design by: Anna Kucherova
Colourist: Paolo Ines
Produced by: Yevgeniya Moreva
Production company: Seven 2 One