Review: Mother's (2019)
Ca'Foscari Short Film Festival
International Competition 2020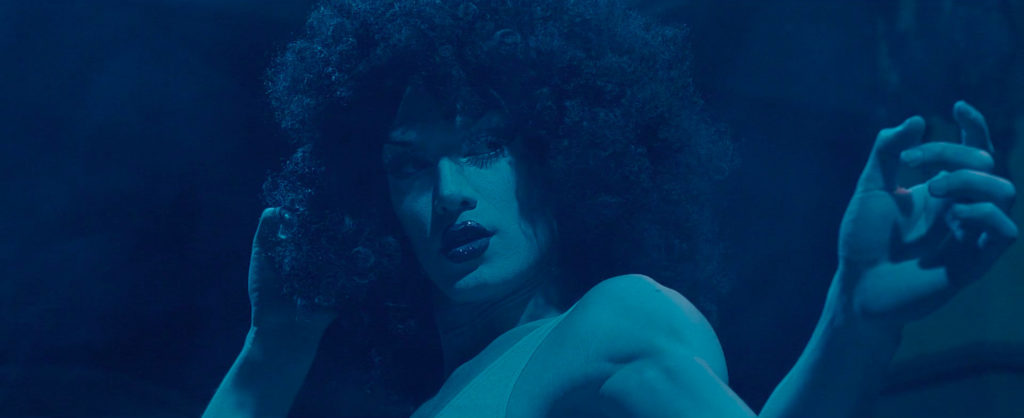 The career path of Hippolyte Leibovici is more on the hands-on that on the academic side. Starting as an errand-boy on the film sets, he kept learning the secrets of the trade one at the time. At the age of 18, he started directing his short fiction films without proper funding and the complete crew. Since then, he oriented himself more to the documentaries in which he wanted to give the voice to the LGBT community in France and Belgium.
His latest work is titled Mother's and it follows a group of drag performers in the moments before the show. It was screened at the 10th edition of Ca'Foscari Short Film Festival.
A group of drag artists is getting ready for the show. The men are applying their make-up and having casual conversations with one another. The titular protagonist, however, presents himself as the leader and a guru of the group by being a part of every conversation. Rightfully so, since he is the oldest and the most experienced among the gang. The conversations revolve around the topics of children, having them, bringing them up, family relationships and the essence of a drag queen's life and the trouble of coming out twice: first as a gay, then as a drag person.
Leibovici's approach is, for the better part of the film, strictly observational, but not devoid of poetry. He insists on an unstable, hand-held camerawork by the DoP Julien de Keukeleire and his assistant, usually in close-ups, so the faces, either young and joyful or old and tired, of the protagonists come into the focus. Leibovici and de Keukeleire also manage to play with the symmetry of the frame, creating at some points the illusion of a split-screen while filming the walls and the mirrors showing the reflections of the faces.
The last quarter of the film, complete with the ending credits sequence, stands in a bit of dissonance regarding the approach and the aesthetics, as the filmmaker moves the focus from his protagonists to their show, adopting the aesthetics of the music video on the way. It serves as another, yet different vignette from a life of a marginalized, but culturally very active sexual minority. In the end, Leibovici succeeds in his primary intention to give his protagonist the voice.
---
Runtime: 21' 35''
Country: Belgium
Language: French
Directed by: Hippolyte Leibovici
Written by: Hippolyte Leibovici
Cinematography by: Julien de Keukeleire
Editing by: Léole Poubelle
Sound by: Victor Crestani
Assistant director: Arthur Michel
Production company: L'INSAS
Supported by: Fédération Wallonie-Bruxelles