Review: Park (2020)
Uppsala Short Film Festival
National Competition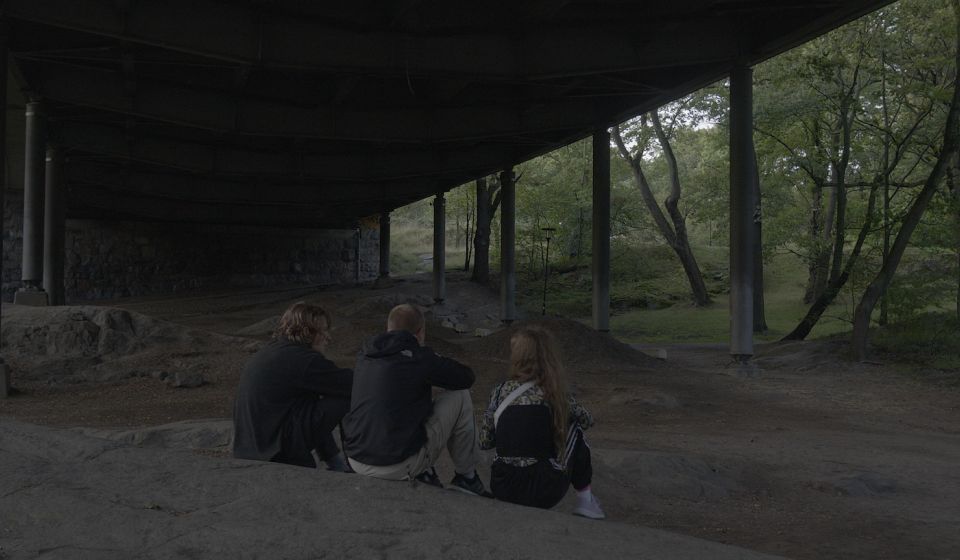 Spending time outdoors is quite a popular activity in Europe, especially in its northern parts. It might sound strange, having in mind that the weather is colder for the most of the year, but the way of life dictates certain behaviour more strongly than the climate conditions. In rural areas, people go to nature, but city folk is left with parks as the places for recreation and socialization.
The Swedish directing duo Lucia Pagano and Vanja Sandell Billström spent a year filming people in parks in Stockholm over the course of seasons, studying their behaviour and activities. The result is the short observational documentary Park, which premiered earlier this year at Göteborg Film Festival. We caught it at Uppsala International Short Film Festival where it was selected for the national competition.
Children play in the park. Adults exercise or train different sports or martial arts. Young people or people with lots of free time just hang there. Groups dance. Parents take their children there. The workers do their work, cleaning the leaves and mending the fences. Over their heads, the planes and drones fly. Trains also go by, contributing to the soundscape, together with the city murmur. And everybody finds their inner peace in the park.
There is no narration or comment whatsoever, but Pagano and Sandell Billström (doing also the cinematography and the editing work in addition to directing) are the masters of the visual. Their camera stays at various distances from their subjects, but it never feels obtrusive. Their shots, either completely static and composed, or dynamic in a controlled manner, radiate with a certain peacefulness even though their content is actual physical action. Park is one of those simple, ordinary documentaries that serve their purpose perfectly.
---
Runtime: 14' 58''
Country: Sweden
Language: Swedish, Kurdish, Thai, English
Directed by: Lucia Pagano, Vanja Sandell Billström
Cinematography by: Lucia Pagano, Vanja Sandell Billström
Editing by: Lucia Pagano, Vanja Sandell Billström
Sound design by: Claes Lundberg
Colourist: Emmy Kindstrand
Assistant director: Omid Hazara
Production company: Tangram Film
Co-production company: Melito Film
Supported by: Svenska Filminstitutet, Film Basen, Film Stockholm