Review: To Discharge (2019)
Uppsala Short Film Festival
National Competition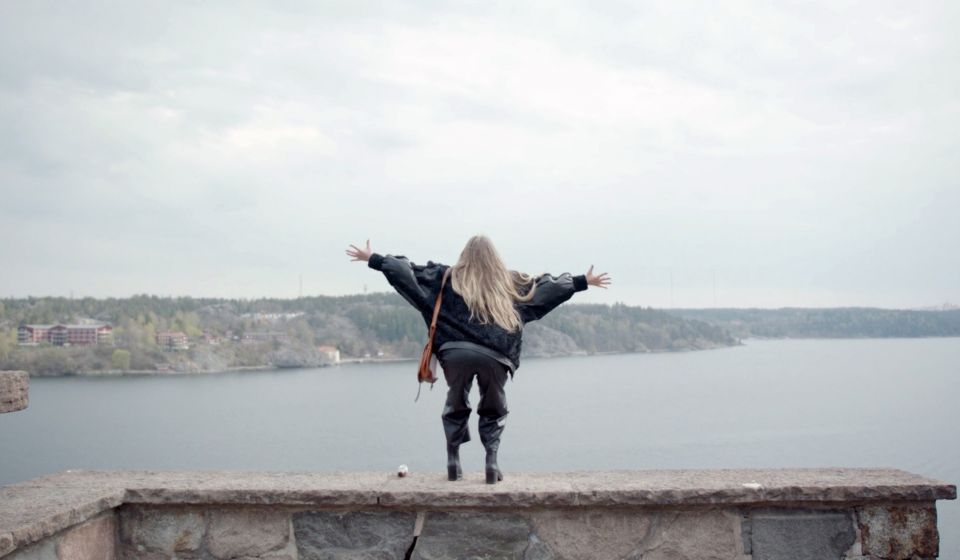 Amanda Adele Björk has made an excellent decison to open her short film with a sex scene because viewer's attention get caught for a lengthy runtime of just a notch under half an hour. To Discharge is a dark comedy-drama and also her graduation film at Stockholms Dramatiska Högskola that is selected for the national competition at Uppsala International Short Film Festival.
"Primal play" is the name of the game here. It is the name of the therapy, possibly quite a charlatan one, that the couple consisting of Ingrid (Klara Hodell Risberg) and August (Hannes Fohlin) participates in under the supervision of the unnamed middle-aged woman played by Lena Nilsson. The therapy has a new age vibe to it, which suits Ingrid and August quite differently. One can say that their relationship is on a turning point and that the therapy can push it over the edge.
Ingrid has been in an out of mental wards recently and she does not buy a thing, she participates in half-hearted or ironic way, often making fun of the therapist, August and the rest of the participants. On the other hand, August is "a good student", maybe even the "teacher's pet". He feels smothered by her, she feels abandoned by him…
Björk observes the couple dynamics and the influence of the group and the "dogma" behind it for the whole duration of the film, perfectly calibrating the portions of information she feeds the viewers with. There is a sense of engagement, even intimacy with the principal characters and their troubles. The filmmaker utilizes Josephine Owe's hand-held camerawork to the maximum to do so by keeping the takes slightly longer than ordinary. In the editing department, where Björk cooperated with Georg Bungard, it is easy to notice that the key narrative moments are highlighted with jump cuts.
To Discharge works equally well as a relationship drama, as a study of a position of a "non-believer" in the group resembling a cult and as a comedy about the futility of the mock psychotherapy. It is detailed, but its flow is uninterrupted by those details. The trick is, however, that it slightly looks like a work a progress, possibly a teaser for Björk's feature-length debut. If it happens, it could be a poignant relationship dramedy.
---
Original title: Ladda ur
Year: 2019
Runtime: 29' 50''
Country: Sweden
Language: Swedish
Directed by: Amanda Adele Björk
Written by: Amanda Adele Björk
Cast: Klara Hodell Risberg, Hannes Fohlin, Lena Nilsson, Ruben Lenninger, Isabelle Björklund
Cinematography by: Josephine Owe
Editing by: Georg Bungard, Amanda Adele Björk
Sound by: Elizabeth Carlyon, Joakim Gustafsson
Production design by: Hillevi Rhodin
Costume design by: Cecilia Sundkvist
Produced by: Amanda Adele Björk, Isabelle Björkljund
Production companies: Lampray, Lynx Studio
Co-production company: Stockholms Dramatiska Högskola
Supported by: Filmpool Nord, Film i Väst