Review: All Dogs Die (2020)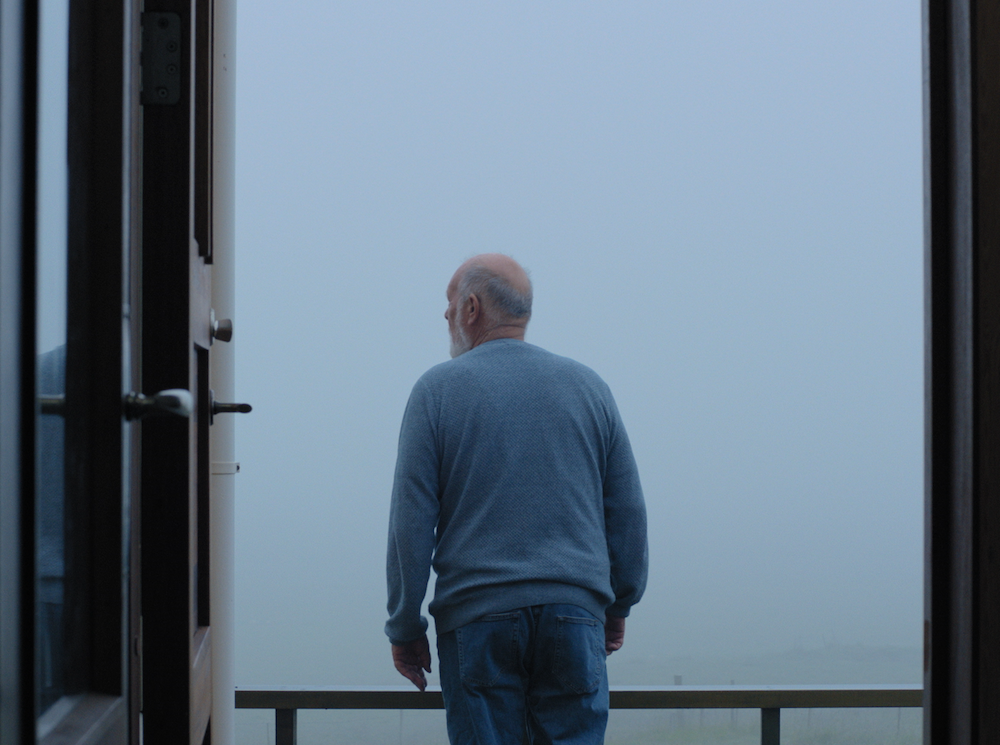 All dogs die and all people die. The older they are, the probability is higher and the moment of truth is nearer. The key, at least for the people, is to know how to communicate their condition, their thoughts, feelings and fears. That is the topic of Ninna Pálmadóttir's new short fiction film All Dogs Die, an Icelandic-Croatian co-production. After the world premiere at this year's edition of Reykjavik International Film Festival, it is currently playing at Zagreb Film Festival's International Shorts Competition.
An old man (Theódór Júlíusson) lives alone with his dog in a village miles away from the nearest town. His dog is old and ailing and it is the matter of weeks before he dies. The man is also not in the best shape. Over the course of one extended weekend, the man has to make several decisions in the presence of his visiting granddaughter (Lára Jóhanna Jónsdóttir). What should he do, what should he say and what should he hide, that is a question.
Filmed in a boxy 4:3 ratio, the film amplifies the anxiety and the existential dread its protagonist is facing. The greyish colour palette dictates the sombre mood where a whole lot of things remains unsaid. The overall pace is meditative, but there is a sense of urgency and the ticking clock. The minimalist musical score on strings and keys suits the film very well. The filmmaker Ninna Pálmadóttir, whose previous short Paperboy (link) also dealt with the sense of helplessness despite the will to help, keeps everything under wraps, creating a significant emotional experience.
---
Original title: Allir hundar deyja
Year: 2020
Runtime: 16' 57''
Countries: Iceland, Croatia
Language: Icelandic
Directed by: Ninna Pálmadóttir
Written by: Ninna Pálmadóttir
Cast: Theódór Júlíusson, Lára Jóhanna Jónsdóttir
Cinematography by: Ninna Pálmadóttir, Jason Brownrigg
Editing by: Ivor Šonje
Music by: Pétur Ben
Sound design by: Tihomir Vrbanec
Sound by: Thórdís Björnsdóttir
Production design by: Ninna Pálmadóttir, Viktor Demirev
Costume design by: Arndís Ey
Make-up by: Sandra María Ásgeirsdóttir
Coulourists: Jason Brownrigg, Melanie Akoka
Assistant director: Eyjólfur Ásberg Ámundason
Produced by: Chew Chia Shao Min, Ninna Pálmadóttir, Oddur Elíasson
Co-produced by: Matej Merlić, Bjarni Vitharsson, Pálmi Gunnarsson
Production companies: Streetlight Raven, Castor Multimedia
Supported by: The Spike Lee Production Fund