Review: Mephistopheles (2020)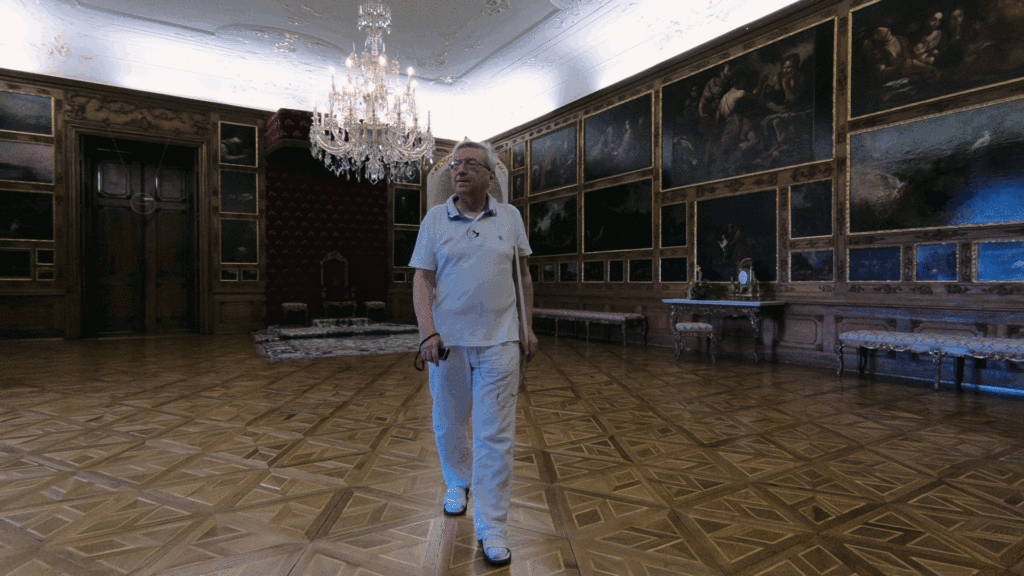 Linnar Priimägi is prominent and sometimes provocative figure on the Estonian cultural scene. A writer, teacher, actor, director, literary critic, academic, government advisor, television presenter, poet and newspaper columnist, he has worked as artistic director of the Vanemuine theatre in Tartu and professor of Media and Advertising at Tallinn University. With a taste for vintage brandy and pristine white clothes, Priimägi is a colourful kind of public intellectual, untroubled by modesty and fond of sharing his erudite, acerbic opinions. All of which makes him a potentially rich subject for director Manfred Vainokivi's's hour-long documentary Mephistopheles, which world premieres this month as part of the Baltic competition section at Black Nights Film Festival in Tallinn.
Chosen by Priimägi himself, the title of Vainokivi's film playfully suggests a kinship with the demonic charmer in Goethe's Faust, one of his own stage productions. On screen, the silver-haired 66-year-old appears more mischievous than evil, though he clearly has no reservations about playing the arrogant egotistical diva. "Of course your movie is not going to work," he tells Vainokivi. "I'm just too complicated… your mind understands me no more than 10 per cent." Lightly sprinkled with irony, such pompous posturing is all part of Priimägi's performative public persona, and it can be highly amusing at times. He berates the "bumpkins" and "halfwits" who control television, cheerfully admits that other people bore him, and trashes Estonia itself as a dismal nation with no shame or honour.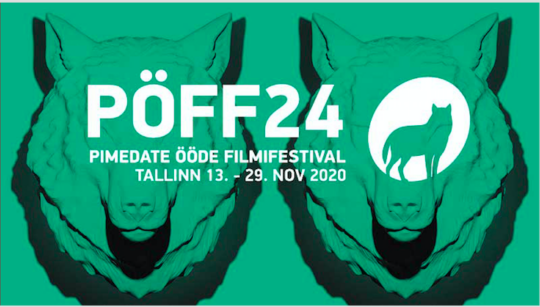 That said, bitchy comments alone are not enough to make an engaging, informative documentary. Vainokivi conducts formal interviews with Priimägi as well as observing him reportage-style while he works on TV and theatre projects in Estonia, France and the Czech Republic. But Mephistopheles never really gets behind its star's carefully cultivated image as a haughty aesthete to interrogate the philosophical beliefs, private passions and political principles beneath. Perhaps Priimägi is simply correct when he says no director can possibly capture his full depth and range. But a more committed film-maker would still have employed more journalistic rigour and intellectual curiosity than Vainokivi, who mostly settles for surface impressions and conversational fragments.
Most documentary portraits typically feature secondary interviews with friends and colleagues of the headline star, adding extra perspective and insider insights. Vainokivi only gives real focus to one supporting character, the veteran Estonian film-maker and cinematographer Edvard Oja, a dishevelled ruin of a man who dismisses Priimägi as dull and insignificant before going into detail about his own painful life struggles. It is not clear whether this bizarre subplot is intended as dramatic counterpoint or bleakly funny comic relief. Perhaps the context and humour will make more sense to local audiences, but international viewers unfamiliar with the Estonian cultural landscape will learn little of value here. Priimägi is undoubtedly a worthy subject for a serious film-maker, but Mephistopheles is only a sporadically entertaining misfire, leaving too much unexplained and unexplored.
---
Original title: Mephistopheles
Year: 2020
Runtime: 60′
Language: Estonian
Director, screenwriter, cinematographer: Manfred Vainokivi
Producer: Marju Lepp
Editor: Kersti Miilen