Review: The Kiosk (2020)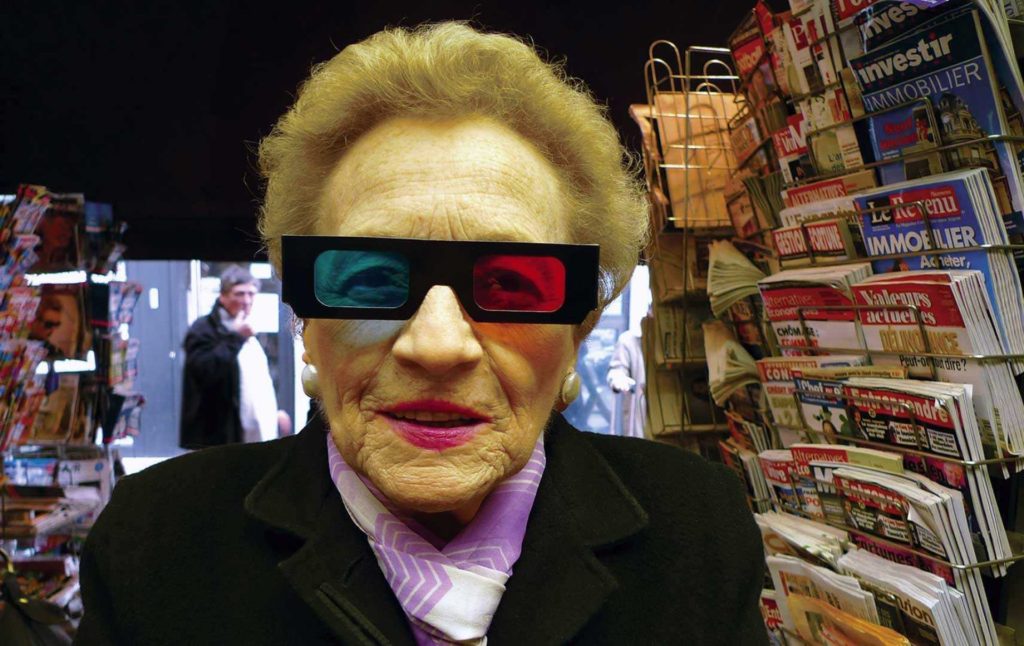 One might fail to notice, but kiosks are some of the best points for observing the daily life. They are busy intersections where people come and go by. Some of the visitors are the regulars, the others are one-timers. It is not just about buying newspapers and magazines, some people just need to ask for directions, while the others come by for a daily dose of conversation with a familiar face.
One particular kiosk on a busy location of Paris' Place Victor Hugo is in focus of Alexandra Pianelli's documentary The Kiosk, which premiered earlier this year at Champs-Elysées Film Festival. We caught it at Doclisboa, where it played in the Body of Work selection.
The intuitive way would be to take the strictly observational approach, with the kiosk as the focal point. The object could be studied from the outside, while the life going on in the surroundings could be observed from the inside. But it is just a part of things Pianelli wants to show us, since she is equally interested in some other aspects: the daily routine of the shopkeeper, the significance of the place for the local community and the trends in the several connected businesses. The printed media are being threatened by the rise of the Internet, so the kiosks are focusing more to the retail of other goods (like postcards). The advertising also plays a role here, since most of the kiosks in Paris are owned by an advertising company and basically serve as billboards which bring money to the owner even when they do not sell their primary product.
Apart from that, Pianelli has the help of her protagonist, the experienced vendor, and the vendor's daughter who helps her and is also the sculptor whose installations, sometimes animated in the stop-motion technique are used to illustrate the business talk. Pianelli also manages to create a clear narrative thread about the kiosk, the fading business and the vendor's retirement over the course of the film's runtime (under 80 minutes) for which she spent several months filming.
The editing was probably the most demanding part of the filmmaking process. There was a lot of material to be chosen from, while the technical quality of it is still uneven. Pianelli, working as her own cinematographer, could not shoot everything herself due tu logistical reasons (imagine placing the camera on a tripod inside the kiosk), so the vendor was equipped first with a cellphone, and then with a Go Pro camera attached to her body or stashed somewhere inside her workplace. The quality of the footage by the unprofessional equipment is not the best, it is more depending on the light conditions, but it still creates a certain sense of rawness and immediacy, while the filmmaker uses the music, sometimes played on instruments like baby toys to add some non-verbal humorous comment, making The Kiosk a bittersweet, but largely pleasant and warm viewing experience.
---
Original title: Le kiosque
Year: 2020
Runtime: 79'
Country: France
Language: French, English
Directed by: Alexandra Pianelli
Cinematography by: Alexandra Pianelli
Editing by: Léa Chatauret
Music by: Olaf Hund
Sound by: Cyrille Carillon
Produced by: Quentin Laurent
Production companies: Les alchimistes films, Les films de l'oeil sauvage
Supported by: CNC, the regions of Auvergne-Rhone-Alpes, Province-Alpes-Cote d'Azur and Ile-de-France