Review: Tobacco Embers (1982)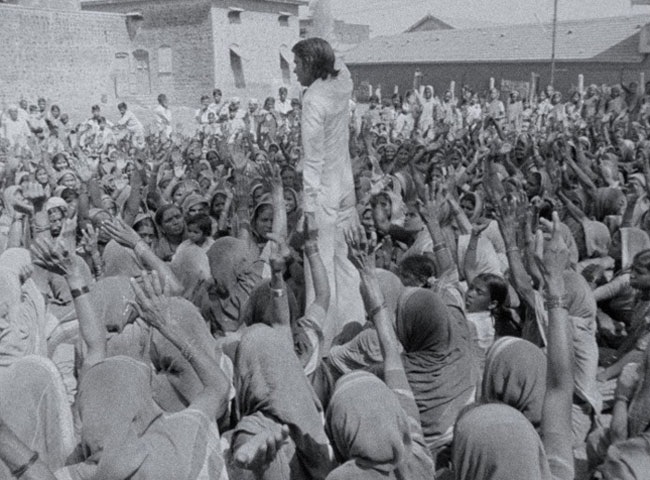 Yugantar is a film collective formed in Bangalore, India that was very active in the early 80s. Their films, mostly short documentaries, had their foundations in feminism and socialism. Some of their works were restored and digitalized in 2018 and they were shown at Berlinale 2019 in the Forum Expanded section. One of those films, Tobacco Embers, currently plays at the online edition of Pravo Ljudski Film Festival.
The topic of the film is the status of the predominantly female workers in the tobacco industry in the town of Nipani. From this distance, chronological, as well as geographical, the working conditions the women are subjected to could be described as "Dickensian" and quite shocking. They worked in long shifts for miserable salaries and were exploited and harassed by their bosses in multiple ways, including sexual. Fortunately, the unionisation helped them achieve some of their goals by the means of the successful strikes, but their work was still hard and low-paid. The class combat continued.

Tobacco Embers is clearly divided in three acts. The first, serving as an introduction, pictured and described the hardships of those unfortunate women by portraying their work routines and using an off-screen narration. The second act is about forming the union, the first strikes and the successes of them. The female narrator is still present, but the male union leader comes into the spotlight as a mentor-type protagonist. The third act is actually a single shot from one of their meetings, powered by the internal editing via zooms and sharp camera movements.
The film seems very direct and lively due to its dynamic camerawork and precise editing, the boxy 4:3 aspect ratio and the black and white cinematography suit it well, especially combined with a very austere lighting. The functional structure and the filmmaking skills are more than enough to get the powerful point across.
---
Original title: Tambaku chaakila oob ali
Year: 1982
Runtime: 26' 57''
Country: India
Directed by: Yugantar Film Collective
Cinematography by: Navroze Contractor
Music by: G.V. Somas Hekhar
Produced by: Yugantar Film Collective
Production company: Yugantar Film Collective
Distribution by: Arsenal