Review: For the Sake of Calmness (2020)
IFFR Tiger Short Competition selection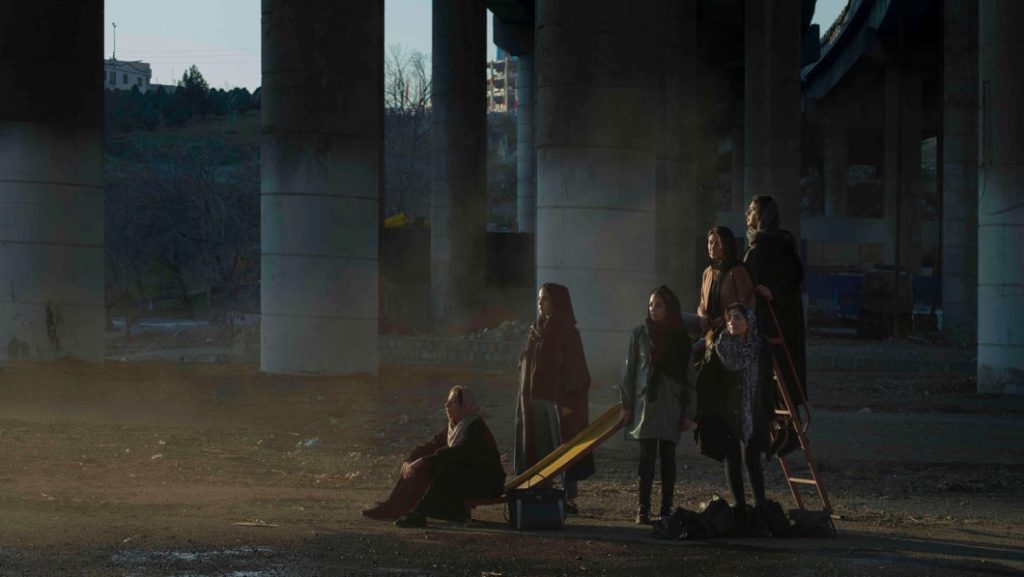 Until recently, the knowledge of Pre-menstrual Syndrome (PMS) and its more severe form Pre-menstrual Dysphoria Disorder (PMDD) was incomplete, so PMS was a sort of umbrella term for women feeling generally unwell for a certain period of time every month. With medical sciences and psychology progressing, it became easier to describe and define both PMS and PMDD, which lead to the path of trying to respond to them adequately.
One could assume that both conditions would serve as a topic for a documentary or an educational film rather than an inspiration for a short experimental essay. Newsha Tavakolian's For the Sake of Calmness is a film of the latter kind. After the screenings on its more natural turf, in galleries and museums of the filmmaker's native country of Iran and in the United States, it had its festival premiere at IFFR's Ammodo Tiger Short Competition.
For the Sake of Calmness is a string of shots, either with the fixed camera or with the slowly moving one, of people and objects, exteriors and interiors, slowly melting one over the next in double exposures. What we see is not necessarily the illustration of what we hear, which is a poetic, free-flowing, occasionally abstract monologue by the filmmaker herself aimed at creating the feeling and portraying the mood of PMS rather than explaining it. However, the imagery and the narration are more often than not in the perfect synch, creating an experience that is sensory and cerebral as well.
Having in mind that Tavakolian comes from the background of photography and photojournalism, the impressiveness of the imagery regarding the frame compositions (especially potent in one shot of the paved square where people pass by each other while the dust and the water slowly begin to flow). The cinematographer Payman Shadmanfar should be commended for the top-notch lensing work to accommodate Tavakolian's vision. The other hero is the film's sound artist Kamran Arashnia responsible for the static noise in the sound design and the droning music that create the soundscape of a mind bothered with the PMS. Tavakolian's vision is also completed with Pouya Parsamagham's smooth editing, making For the Sake of Calmness work as a piece of cinema suitable for festivals as well as for the galleries.
---
Runtime: 19' 07''
Country: Iran
Language: Farsi
Directed by: Newsha Tavakolian
Written by: Newsha Tavakolian
Cinematography by: Payman Shadmanfar
Editing by: Pouya Parsamagham
Music by: Kamran Arashnia
Sound design by: Kamran Arashnia