'Tina', Berlinale review: The Fall and Rise of a Soul Survivor
Berlinale Special Gala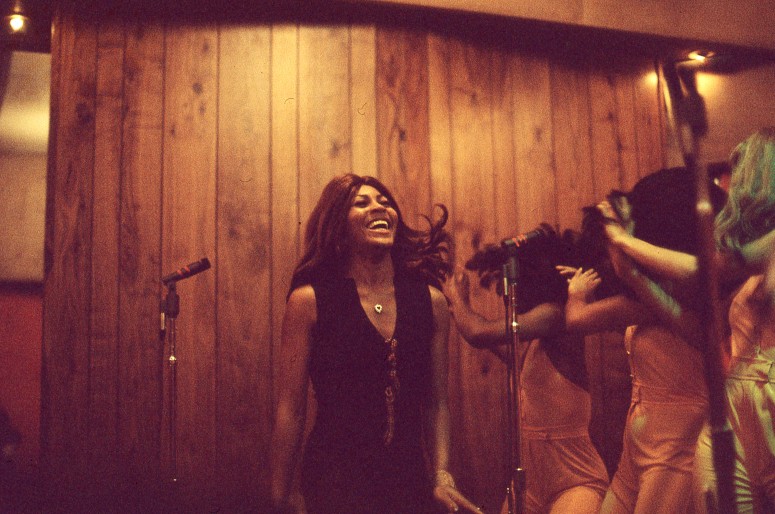 Revenge is a dish best served wearing high heels and huge hair in Tina, a new documentary portrait of legendary pop diva Tina Turner, which has just world premiered at the online Berinale ahead of its launch on streaming platforms later in March. As rock's most famous domestic violence survivor, Turner's tumultuous biography comes pre-loaded with compelling drama, gaining extra topical bite in the era of global feminist campaigns like #MeToo. But the key challenge for directors Dan Lindsay and T.J. Martin is how to bring freshness to a very familiar story that has already been laid bare on page, stage and screen.
Anybody who has read Turner's best-selling 1986 autobiography I, Tina, seen Brian Gibson's 1993 biopic What's Love Got to Do With It, or attended the recent hit stage musical Tina, will already know the main plot details here. When Tennessee teenager Anna Mae Bullock swapped a poor, unhappy childhood for marriage to charismatic but insecure band leader Ike Turner, she earned a new name and growing fame. Tina proved to be a fireball of raunchy rock'n'soul energy on stage, but life with Ike soon became a hellish ordeal of physical and sexual abuse.
Tina stuck with Ike for almost 20 years, partly due to low self-esteem and misplaced loyalty. But after one particularly savage beating, she finally walked out on their marriage and went through a gruelling, financially ruinous divorce. In the late 1970s, with her career in decline, the singer was cruelly dismissed as a washed-up nostalgia act by openly racist record label bosses. Fired by burning ambition, with support from her brash new Australian manager Roger Davies, she began turning her fortunes around. Her 1984 comeback album Private Dancer sold more than 10 million copies, won four Grammy awards and relaunched Tina as a record-breaking, stadium-filling, turbo-voiced superstar. A real weapon of mass seduction.
Lindsay and Martin re-examine and re-package this story with just enough nuance and depth to give it fresh currency. Their main selling point is a priceless archive of live and backstage footage, including explosively exciting performances of classic songs like Proud Mary and River Deep-Mountain High. Major credit is due here to editors Carter Gunn and Taryn Gould for splicing together such a rich, fluid, multilayered patchwork of vintage clips.
The directors also blend old and new interviews including a frank conversation with the 80-year-old Tina herself, plus various friends and collaborators including her German husband Erwin Bach, Oprah Winfrey and Angela Bassett, who portrayed the singer in What's Love Got to Do With It. One of the film's key assets is the original interview tape from 1981 in which Tina first exposed Ike's abusive behaviour to the world, with new commentary from the original reporter, Carl Arrington.
Lindsay and Martin repeatedly stress how a callous media have always pestered Tina with intrusive questions about her violent first marriage. This feels slightly disingenuous given how the singer essentially admits that she first revealed Ike's cruelty as a way to boost her flagging career, then later made his abuse a central theme of numerous memoirs and films, including this one. Ike himself died in 2007, but he appears here in archive footage, attempting to justify his mistreatment of Tina in evasive and unconvincing terms. Decades later, her memories of him seem tinged more with a generous, empathetic sadness than anger.
Despite securing impressive access to Tina and Bach in their luxurious Swiss home, the directors reveal very little about the singer's last two decades of semi-retirement. There is nothing on her recent health struggles, for example, which include intestinal cancer and a kidney transplant. Although the film is dedicated to Tina's late son Craig, who is interviewed on camera, his 2018 death by apparent suicide is discreetly overlooked. But these are minor omissions in an otherwise classy, warm-hearted and emotionally engaging documentary. Intended as a kind of career-capping encore, Tina contains few surprises, but it is a finely crafted tribute to a highly influential music legend who made history by turning tragedy into triumph.
---
Country: US/UK
Language: English
Year: 2021
Runtime: 118′
Directors: Dan Lindsay, T.J. Martin
Producers: Simon Chinn, Jonathan Chinn, Diane Becker
Cinematography: Megan Stacey, Dimitri Karakatsanis
Editors: Carter Gunn, T.J. Martin, Taryn Gould
Music: Danny Bensi, Saunder Juuriaans
Production companies: HBO Documentary Films, Lightbox
Distributors: HBO, Universal, Altitude