Review: Strange Object (2021)
Berlinale Shorts Competition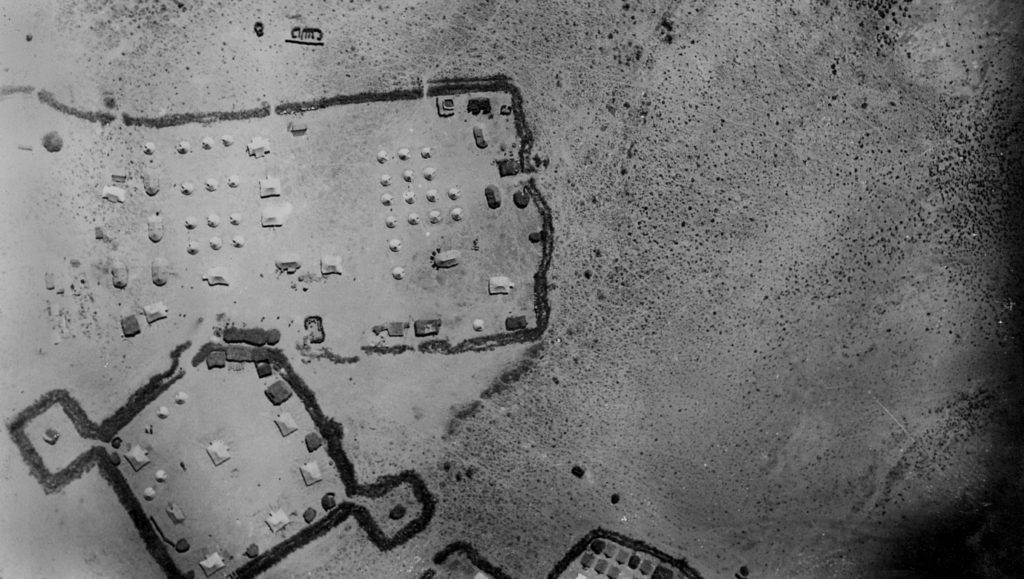 Sometimes the whole film has to be watched to understand what it is actually about. Miranda Pennell's short documentary Strange Object, which premiered recently at Berlinale Shorts, is deliberately constructed that way so the viewer has to walk the same route of exploration as the filmmaker did previously, in order to understand the filmmaker's thoughts on the road of discovery.
It all starts with a red leather-bound photo album with photos taken by the Z Unit in 1920, in a strange and foreign land somewhere in the British Empire. The photos kept in that album document a desert landscape that could be from another planet, and also some men-made stone structures – probably a type of settlement. The holes in the ground, however, signal that something violent happened there, and, as the pages are being turned, we get sucked into a story of the colonial conquest, terror, destruction and history-writing.
Everything in Pennell's film comes from different sources. The photos from the album were taken by the Z Unit of Royal Air Force stationed in nowadays Somalia and the album itself was compiled in Berbera, British Somaliland in 1920. It is kept at The National Archives in London. The quotes used for narration are taken from a 1923 book called "The Mad Mullah of Somaliland" by Douglas Jardine, secretary of administration in the same colonial territory that was in office from 1916 to 1921. The mad mullah of the title is actually an anti-colonial resistance leader Mohamed Abdullah Hassan.
The key thing, however, is the sound and its brilliant design. The sounds samples come from an open source, but they are arranged masterfully to create the atmosphere of different actions. Some of them are clearly "set" in the archive, as we here page-turning, footsteps, doors opening, re-typing and murmur. The others, focused on the sounds of the nature, accompany the photos and add one more level to them. As the film progresses and the story about the photos and what is on them gets clearer, the sounds in the film's soundscape get more abstract.
In the end, the strange object of the title is explained and is not that strange at all. That is unfortunate for our civilization built on destruction and our history that elevated imagination and prejudice to the level of science, but at the same time it is kind of fortunate for Miranda Pennell's film.
---
Runtime: 15' 10''
Country: UK
Language: English
Directed by: Miranda Pennell
Written by: Miranda Pennell
Narrated by: Miranda Pennell
Editing by: Miranda Pennell
Sound by: Miranda Pennell
Produced by: Miranda Pennell