Review: Zonder Meer (2020)
Berlinale Shorts Competition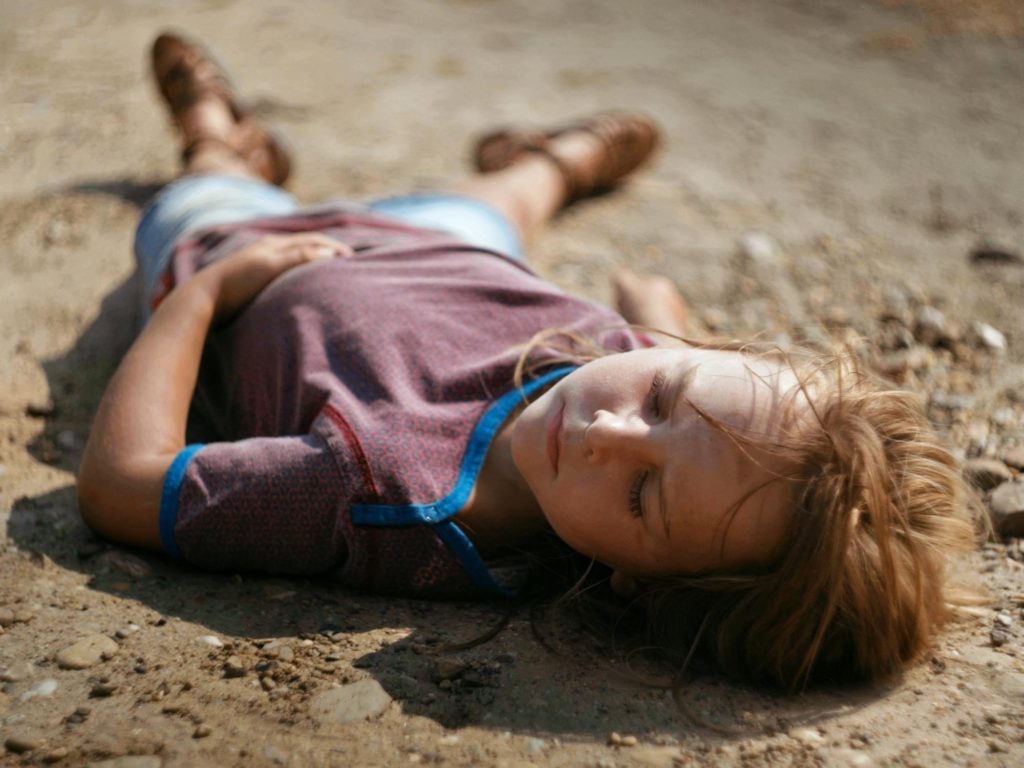 Everybody probably remembers their first encounter with death, no matter if the deceased was a close relative, a friend or an unknown person. Different defence mechanisms, usually coded by one's age, were being set in motion at the time of such event. Zonder Meer, a short by Meltse Van Coillie, is a film about the encounter with the death told from a perspective of a young girl. After its world premiere at Leuven International Short Film festival in December, its international premiere took place at Berlinale Shorts.
Lucie (Wyns) is the middle child in the family of five. Her big brother Jeroom (Smeyers) enjoys teasing her and daring her to do stupid things, while her kid sister Lone (Genar) is blissfully unaware of things around her. Their parents (Eva Binon and Patrick Vervueren) are busy making plans and organizing stuff while on vacation in a lakeside camp.
A young boy they probably did not even know has disappeared and has probably drowned. It affects Lucie nevertheless, so deeply that she is not even aware that her life would never be the same again.
Zonder Meer is so carefully written that most of the concrete events and conclusions stay in a blur. Meltse Van Coillie shows a knack for visual storytelling, though, and with the help of her cinematographer and co-editor Harm Dens she creates a visual ballad consisting of long, beautifully composed shots. Light and shadows play in the dark as the search goes on and the sound scheme consisting of the sounds of nature and murmur of a tourist site is occasionally broken by the sound of a helicopter. The naturally warm, almost analogue-looking colour scheme serves the film well, while the boxy 4:3 aspect ratio and the use of shallow focus help us concentrate on our little protagonist and her inner turmoil. Zonder Meer is quite an intense visceral viewing experience.
---
Runtime: 14' 23''
Country: Belgium
Language: Flemish
Directed by: Meltse Van Coillie
Written by: Meltse Van Coillie
Cast: Lucie Wyns, Jeroom Smeyers, Lone Genar, Eva Binon, Patrick Vervueren
Cinematography by: Harm Dens
Editing by: Harm Dens, Meltse Van Coillie
Sound design by: Michel Coquette, Meltse Van Coillie
Sound recording by: Mattijs Driesen
Assistant directors: Juicy Ijselmuiden, Silke Van Rooy
Produced by: Peter Brosens, Jessica Woodworth, Meltse Van Coillie
Production company: Bo Films
Support by: Belgian Cinema from Flanders