Review: Animalia (2020)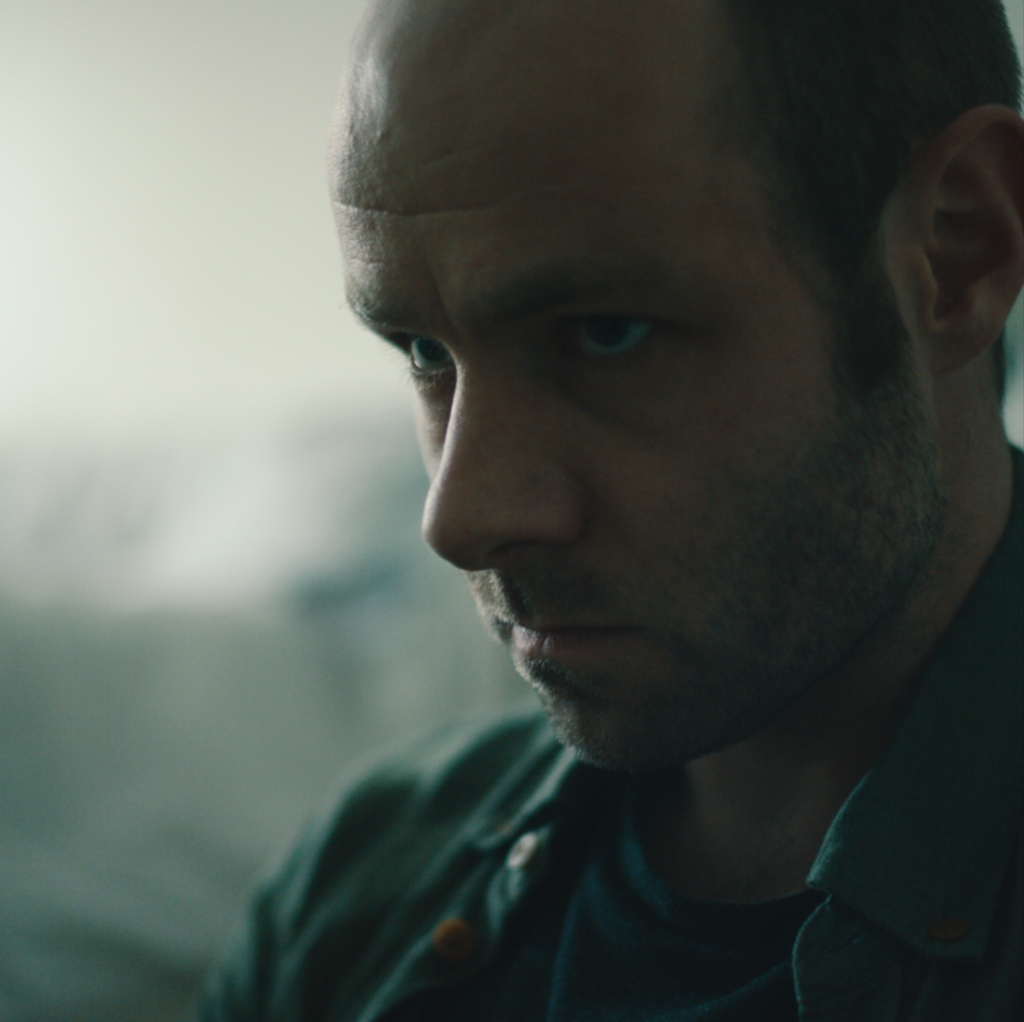 The sense of confinement combined with chronic exhaustion can lead a person to madness. This dangerous combination comes with the territory of parenthood. Animalia, Rúnar Ingi Einarsson's newest short film touches the topic in a slightly hermetic way. Animalia premiered at Reykjavik International Film Festival last October and is currently playing at the Shortfish competition of Stockfish.
We see an unnamed man lying on the floor amongst the children's toys. The murmur in the sound design suggests the urban environment, while the lack of dialogue proves that he is alone at the moment. The way he looks at the photos of him with his son, however, highlight his very peculiar mood. The arrival of the mother and the child would not bring any clarity plot-wise. On the contrary…
Animalia is clearly a mood piece a portrait of a wounded soul, so the unclear plot and relations between the characters are not the critical flaw. Einarsson (credited just as Rúnar Ingi, without the patronymic last name – which might be significant) makes up for the confusing storytelling with a clear sense of vision direction-wise. The choice of an extremely narrow 1:1 aspect ratio and the hand-held camerawork (handled by Árni Filippusson) proves to be right for the perspective play, while the sound design by Joakim Kristensen and music by Katy Jarzebowski are used to paint the emotional landscape. The acting is solid throughout, with the accent on the physical component since Animalia is largely a wordless experience. It is clearly something that needs to be felt.
---
Runtime: 5' 30''
Country: Iceland
Language: Icelandic
Directed by: Rúnar Ingi Einarsson
Written by: Rúnar Ingi Einarsson
Cast: Hjörtur Jóhann Jónsson, Álfrún Helga Örnólfsdóttir, Árni Finnur Sölkuson
Cinematography by: Árni Filippusson
Editing by: Rúnar Ingi Einarsson, Brúsi Ólason
Music by: Katy Jarzebowski
Sound design by: Joakim Kristensen
Sound by: Pete Horner
Colourist: Hannibal Lang
Produced by: Rúnar Ingi Einarsson, Soffía Dóra Jóhannsdóttir
Production company: Northur