Blondie: Vivir En La Habana (2019)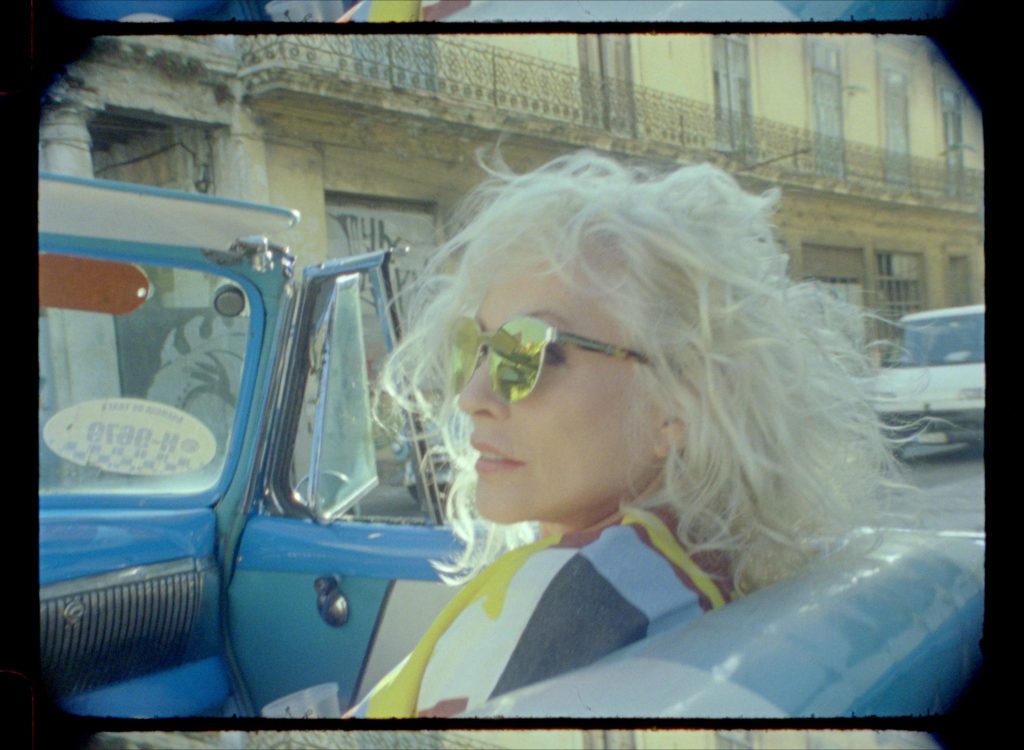 Music is so engrained in our shared genetic memory that we can rely upon it to bridge gaps between cultures when words fail us. It is fitting that Blondie, the New York New Wave group that conquered the world thanks, in part, to a worldview that looked beyond the confines of any monocultural reference, were able to fulfil a lifelong ambition in 2019 when they played in Cuba for the very first time.
Rob Roth's Vivir En La Habana represents an 18-minute, Super 8-style video document of the legendary band's historic trip, featuring voiceover input from vocalist Debbie Harry, drummer Clem Burke and guitarist Chris Stein. Unfortunately, the latter couldn't undertake the journey due to a heart concern that rendered the concept a non-starter"my heart was playing up," he says with a hint of frustration. Nevertheless, Stein speaks passionately of the influence of the region and how Latin music infiltrated the Bowery music scene that they called home. Burke recalls the same.
Despite its short runtime, Roth splits Vivir En La Habana into three chapters, marked 'Water', 'Fire' and 'Air', respectively, and adds flourishes of pencil animation upon the imagery. It is the kind of virtuosic touch you might expect from, say, Michel Gondry – albeit shorn of some of the Frenchman's more surrealistic impulses – or Don Hertzfeldt. The filmmaker also demarcates a pointed contrast between the colourful film from Cuba and a New York cast in stern black-and-white.
Roth has previously worked with the east coast group. He shot the music video for 'Doom or Destiny': the fourth and final single from Blondie's 2017 album Pollinator. Vivir En La Habana is not only a continuation of that relationship but represents his baby steps into longer-form filmmaking. He makes a more than a fair fist of it, carrying over a pleasingly dynamic sensibility that evokes his music video background, not to mention his other art endeavours.
Images show Harry cruising along the Cuban capital's coast in a royal blue Chevy as she provides observations on the country, culture and musical heritage. She speaks warmly of the Teatro Mella venue that hosts their performance and the country that forbade their presence for so long. Live footage sees Harry stalking the stage with her famed nonchalance, albeit seemingly relying more upon the aura of her star alone to compensate a voice compromised by age, wear and tear. The songs, however, still stand up. 'The Tide is High', 'Rapture', and perhaps most predictably, 'Heart of Glass', all partially feature, and the camera captures an audience looking like they are having the time of their lives. One even raises up the record sleeves of the Best of Blondie and their 1980 album Autoamerican in euphoric fashion.
As this diverting, but ultimately inessential, short draws to a halt, Harry reflects that music is its "own language". "You can really just demonstrate what you want," she imparts matter-of-factly. "You don't have to speak about it. Just play it…and that's it." Simply put, but sometimes that's all you need.
---
Country: USA
Language: English
Year: 2019
Runtime: 18′
Produced by: Clem Burke, Debbie Harry, Tommy Manzi, Rob Roth, Chris Stein
Directed by: Rob Roth
With: Debbie Harry, Clem Burke, Chris Stein