Review: Neon Phantom (2021)
Golden Leopard for Best International Short
Pardi di Domani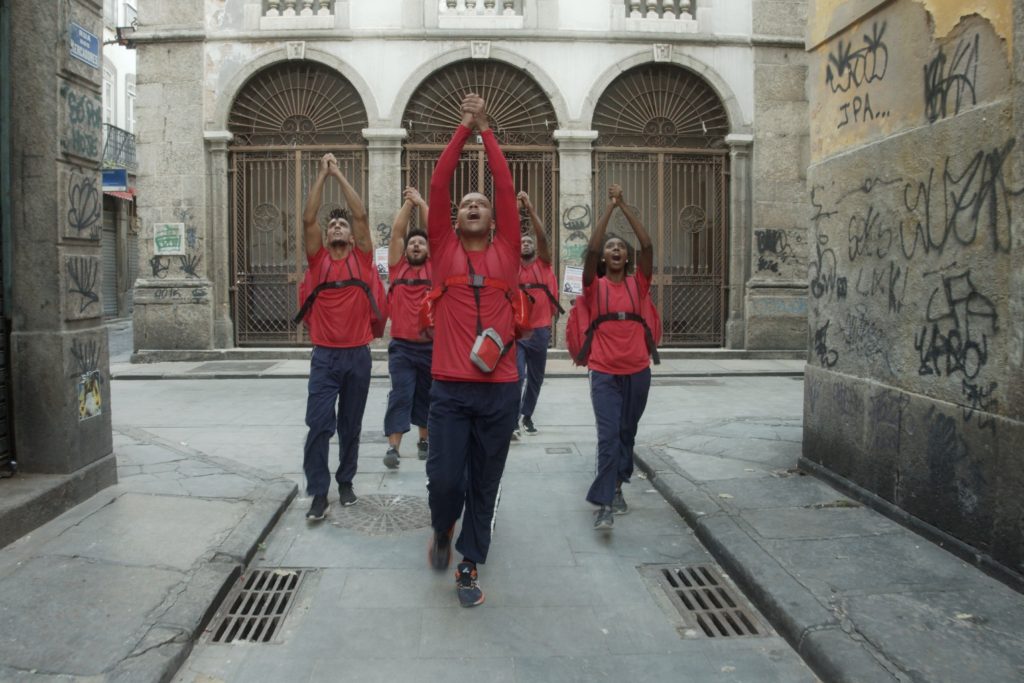 We might formally share the same country or the same world, but our perspectives of them vary. For instance, the world will never look the same for "haves" and for "have nots". More to it, the stories that are told, for example regarding the perspectives on a particular job, may differ gravely from the reality. And we tend to believe in stories well told and to get disappointed, which is the case with the protagonist Joao of Leonardo Martinelli's short musical Neon Phantom that won the Golden Leopard for Best International Short in Pardi di Domani competition at Locarno Film Festival.
Joao works in the delivery sector of gig economy. He wants to earn enough money to trade up from his bike to a motorcycle in order to be more efficient and earn even more money. He would like his life to be like a musical, he even sometimes imagines it like that, but the reality of it cannot be further than it. The customers who lack empathy for someone else's hard work and the pandemic situation do not help. On the contrary…
Martinelli manages to balance both of the aspects of Joao's life and the lives of his workmates. As soon as he indulges in fantasy fuelled by both traditional and modern Brazilian music, he gets denied by the reality. While the musical side of the film looks, well, fantastic thanks to the lighting, Felipe Quintelas' brilliant camerawork in an unorthodox, slightly narrower aspect ratio, the musical score composed and compiled by Carol Maia and José Miguel Brasil and, of course, the choreography by Soraya Bastos, it is contrasted with almost documentary looks of the reality delivered usually by the means of matter-of-factly voice-over narration depicting the challenges of the daily work. Cleverly envisioned by Martinelli and precisely edited by Lobo Mauro, Neon Phantom is film that can bring some fun to the viewers, but also to get them to think.
---
Original title: Fantasma Neon
Year: 2021
Runtime: 20'
Country: Brazil
Language: Portuguese
Directed by: Leonardo Martinelli
Written by: Leonardo Martinelli
Cast: Dennis Pinheiro, Silvero Pereira
Cinematography by: Felipe Quintelas
Editing by: Lobo Mauro
Music by: Carol Maia, José Miguel Brasil
Choreography by: Soraya Bastos
Sound design by: Caio Alvasc
Sound recording by: Gustavo Andrade
Production design by: Vic Estevs
Costume design by: Mayra Barroso
Make-up by: Diana Magalhaes
Visual effects by: Sávio Fernandes
Colourist: Sávio Fernandes
Assistant director: Ayssa Yamaguti Norek
Produced by: Ayssa Yamaguti Norek, Leonardo Martinelli, Rafael Teixeira
Production companies: Boa Ideia Entretemento, Dogzilla, Pseudo Filmes
Supported by: Rio Prefeitura, Pátria Amada Brasil Governo Federal, Naymar, Teatro Richuelo