Review: The Sparks Brothers (2021)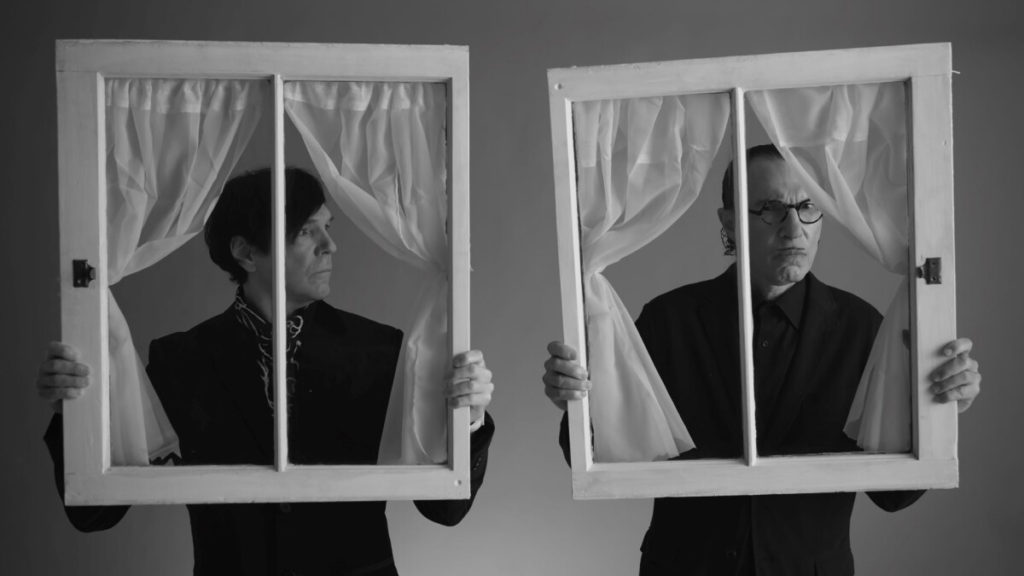 Best known for action comedies like Shaun of the Dead, Scott Pilgrim vs. The World and Baby Driver, British director Edgar Wright celebrates the remarkably long and rich career of veteran art-rock surrealists Sparks in his first ever documentary. Charting the eclectic adventures of fraternal LA duo Ron and Russell Mael in glam rock, disco, synth-pop, orchestral opera, avant-garde cabaret, film musicals and more, The Sparks Brothers is a warm and funny portrait of two tenaciously talented brothers whose off-beat humour and wildly eccentric music has made them enduring cult stars for half a century, with occasional spells of genuine pop fame.
Thanks to a happy mix of good luck and smart planning, The Sparks Brothers arrives in a boom year for both stars and director. It premiered to rapturous reviews at the Sundance Film Festival in January, building anticipation for Annette, the prize-winning Cannes musical that the Maels conceived with French director Leos Carax. Riding high from his Sparks success, Wright will unveil his new retro-noir thriller Last Night In Soho next month. Already launched in the US and UK, this lavish big-screen love letter rolls out across much of Europe over the next few months. Meanwhile it is still touring festivals, packing out screenings in Karlovy Vary this week.
Using a fast-moving collage of archive footage, animation and contemporary interviews shot in stylish monochrome, Wright builds a convincing case that Sparks have been hugely influential on other artists despite their patchy commercial track record. To back up this claim he gathers tributes from a starry gallery of famous fans and friends including ex-Sex Pistol Steve Jones, Thurston Moore, Giorgio Moroder, Pamela Des Barres, Beck, Bjork and Mike Myers, plus various members of New Order, Depeche Mode, Duran Duran and more.
Made in the same antic, ludic, self-ironic spirit as a classic Sparks album, Wright's film rarely punctures the cloak of mischievous mystique that the Maels have created around themselves since their movie-obsessed Hollywood childhood, just occasionally letting the mask slip to reveal small details about their family history and guarded private lives. The film's uncritical tone and epic two-hours-plus running time risk shading into self-indulgence at times, but these are not serious flaws, largely because Wright is a skilled film-maker who knows how to bring a story alive with sharp humour, rich cultural context and snappy musical montages.
Hugely entertaining and frequently hilarious, The Sparks Brothers is a juicy treat for fans and non-fans alike. The Maels may have created a unique back catalogue of unorthodox avant-pop, but it is the brothers themselves who remain their own greatest creations, still eerily boyish and agreeably bizarre in their seventies. Sparks are living works of art and Wright's film feels like the profile-boosting, career-crowning encore they deserve. To quote Todd Rundgren, who produced the band's 1971 debut album and is currently working with them again, "there is some comfort in the fact that something this weird can survive that long."
---
Year: 2021
Runtime: 140 minutes
Countries: United States, United Kingdom
Directed by: Edgar Wright
Cinematography by: Jake Polonsky
Editing by: Paul Trewartha
Music by: Sparks
Produced by: Nira Park, Edgar Wright, George Hencken, Laura Richardson
Production companies: MRC, Complete Fiction Pictures