An American Prayer (2021) by Nusrat Durrani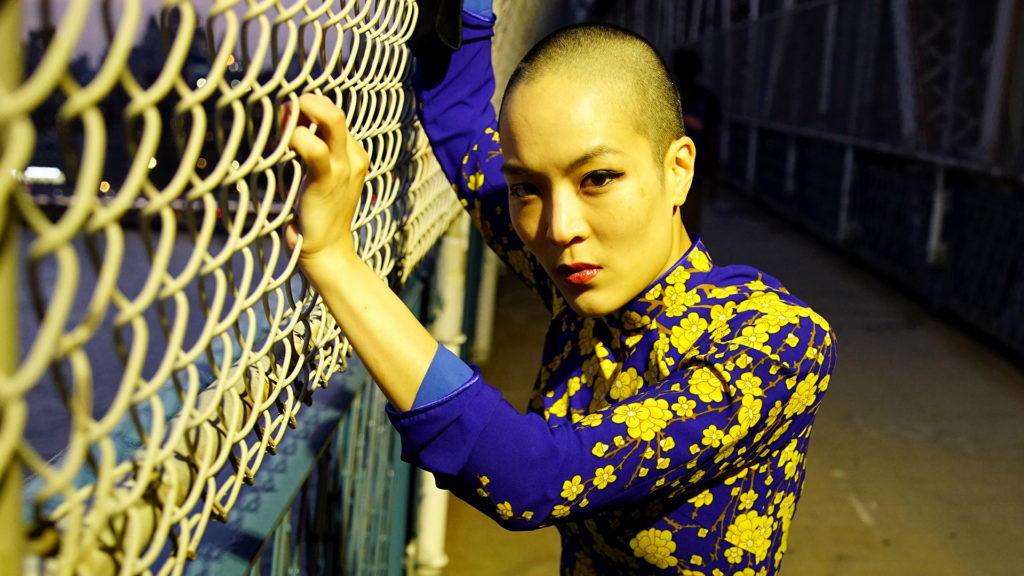 Nusrat Durrani is a music- and pop-culture sage and a visionary media entrepreneur and the founder of MTV Global. His documentary filmmaking journey is also rooted in MTV Global, starting with writer's and executive producer credit for the documentary series called Rebel Music and dealing with the attempt of resisting oppressive regimes by the means of music. He has several more producing credits to his name, mainly music-, culture- and heritage-themed documentaries, but also a fiction omnibus Madly (2016) that seduced the audience at Tribeca Film Festival.
An American Prayer is his directing debut that premiered at last year's Black Nights Film Festival in Tallinn. The film was shot at several locations (a number of American cities, but also Tijuana, Mexico and Moscow, Russia) over the course of 10 weeks in 2020 during the COVID-19 pandemic and it starts with his own stream of thoughts (he also serves as his own narrator) about his journey from a small town in India to New York in order to achieve his own share of the American Dream, equipped only with his pop-cultural knowledge.
The pandemic event and a very personal situation (his mother suffering the Alzheimer's and dying half the world away while he is unable to visit and comfort her) served to him as a provocation to examine the very concept of the American Dream from the perspective of those who were not as fortunate as him in achieving it. The motto of the film is repeated a few times throughout it, and it is attributed to the African-American activist Vincent Harding. It states: "Is America possible? If so, when?"
In order to answer the question, Durrani has assembled the "cast" of eight subjects who are, like him, regarded as "the others" by the (still) predominantly white America. Simon Moya-Smith is a Native American journalist and writer who struggles to bring the contemporary, stereotype-defying and socially relevant Native American topics and experiences to wider audiences. Garrison Redd is an African-American para-powerlifter who suffered a gunshot wound in the act of senseless violence on the street in Brooklyn. Lexie Robinson is a woman of Puerto Rican background who lives "the American Nightmare" one paycheck away from being homeless, but the thing that frustrates her most is Latin and Hispanic Americans being regarded as a monolith, while the community is diverse in many ways. Cian Westmoreland is a (white) former Air Force pilot who has since moved to Mexico where he tries to offer help to refugees, asylum seekers and deported veterans. Adeeba Shahid Talukder is a Pakistani immigrant who has often been the victim of the post-9/11 discrimination against Muslims, and Trammy Ahn is the descendant of the Vietnamese refugees who struggles to explain her involvement in Black Lives Matter movement to her parents. Finally, Rowan and Liam Kilkenny are two children who use their own imaginary world called Wolfland as their own refuge.
All the characters featured in the film share their own experiences growing up and living as "the others" in America that is not the most welcoming and tolerant place, and their visions about how to make things better. They usually speak directly to the camera in close-ups that are interrupted by the collages of various material, documentary and fiction, from public and from personal archives that is used to illustrate the subjects' thoughts and presentations. Albeit repetitive, the trick serves its purpose and garnishes the film in the visual sense. However, the use of textual cards to provide a large quantity of contextual information and the music of different types and genres that tends to highlight the important parts of the presentations in a blatant manner feel like a rather unfortunate, even clumsy choices. In the end, An American Prayer is an honest and topic-wise important film done by a non-professional filmmaker who could profit from polishing his filmmaking skills a bit further.
The film was recently screened in Val d'Isere.
---
Runtime: 86'
Country: USA
Languages: English, Spanish, Urdu, Vietnamese
Directed by: Nusrat Durrani
Written by: Nusrat Durrani
Cinematography by: Irakli Kurdiani
Editing by: Konstantin Larionov, Alexsandra Pustinova
Production design by: Todd Wilson
Graphic design by: Anna Molodtsova
Make-up by: Anna Alekseeva, Anna Kopeeva
Colourist: Daulet Insibay
Produced by: Ekaterina Ignatensko
Executive producers: Nusrat Durrani, Zak Kilberg
Production company: Department of Truth