Sundance London review: The Princess (2022)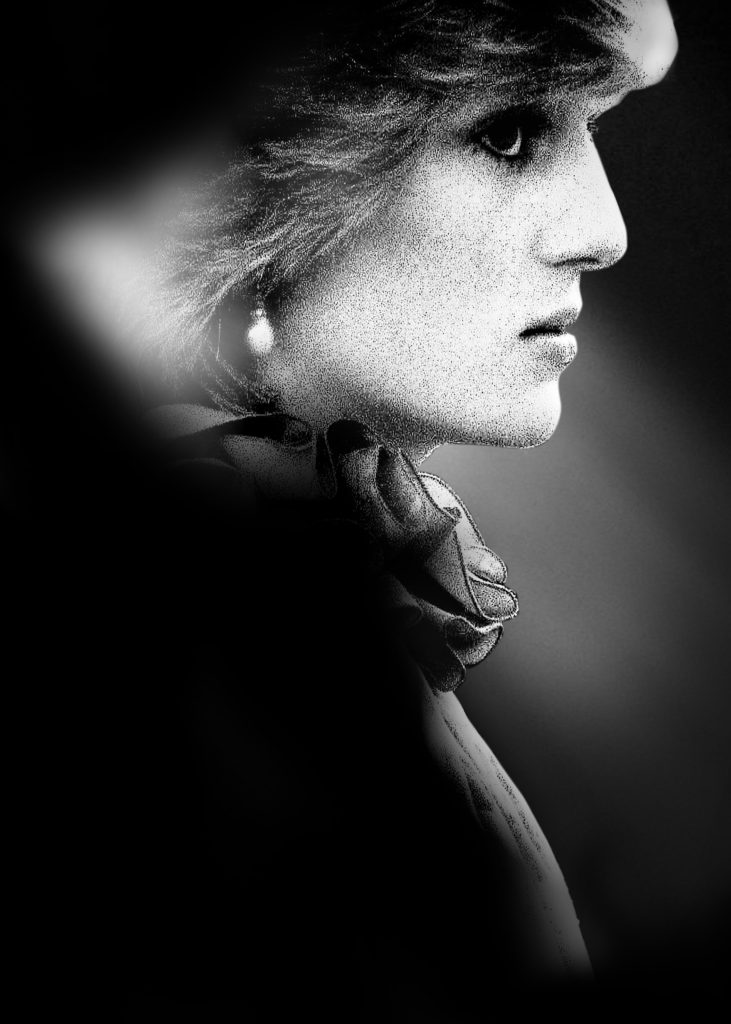 The beloved late Australian critic and broadcaster Clive James once evaluated fame's Faustian pact with trademark eloquence. "A life without fame can be a good life, but fame without a life is no life at all," he observed. Those wise words ring loudly as Ed Perkins' sobering documentary, The Princess, unfolds. Across an hour and 46 minutes, a filmic stroll is taken through 16 years of pressure-cooker intensity and stifling scrutiny.
While the thought of yet another slice of Diana-related material may turn off prospective viewers quicker than news of a tax hike, Perkins film somehow rises above his subject's ubiquity to become an essential summary of Diana's life under the flashbulbs. It helps that he has employed the documentary style du jour established by British compatriot Asif Kapadia in Senna, Amy, and Diego Maradona: that is, to tell the story exclusively through archive footage and avoid talking heads like the proverbial plague. He even goes one step further in that all audio is contemporaneous to the era too.
Camcorder footage of that fateful Parisian night in 1997 opens things up, but we are quickly dialled back to a doe-eyed 19-year-old in 1981 as she valiantly navigates a scrum of cameras and an intrepid tv anchor to get to her car. Her bashfulness is palpable, her vulnerability too. As we know, Diana's star will quickly ascend, and she soon establishes publicly the virtues that will make an icon of her: the rare ability to balance glamour, charity, and the common touch. We observe the swell of public enchantment as it bubbles alongside the giddy royal romance before the demarcated battlelines form – both in the public eye and within the monarchy – and acrimony takes over. The disintegration of her relationship with Charles is as evident by observing their body language as is it is by listening to the commentators providing their provocative two cents. It's a compelling reminder of the fissures before the fallout.
Perkins, alongside editors Jinx Godfrey and Daniel Lapira, has ensured that The Princess is a feat of forward motion, driving towards the inevitable tragedy with a rich, immersive quality. Even if you perceive yourself inured to the flagrant abuses taken by the press in the name of a red-top scoop, be prepared to be enraged all over again. Their collective madness – one that extends to the public too, as hounding wouldn't exist without an appetite to feed – is as all collective madness is perceived in hindsight: unfathomable, and distressing.
The Princess ultimately eschews speculation surrounding the princess's tragic demise, but it provides a riveting, if unavoidably voyeuristic, front-row seat on the claustrophobia in being a box office princess plunged into fame's most fiery furnace. In the process, we're reminded that behind the headlines lay a human being. Whatever your view on the monarchy, shades of Icarus chime through this cautionary tale.
---
Country: United Kingdom, Germany
Language: English
Year: 2022
Runtime: 109′
Executive Producers: Will Clarke, Lisa Heller
Producers: Simon Chinn & Jonathan Chinn
Co- Producer: Vanessa Tovell
Written/ Directed by: Ed Perkins
Music by: Martin Phipps
Editors: Jinx Godfrey, Daniel Lapira
Soud Designer: Simon Gershon
Sound Effects Editor: Mike Grimes