Locarno review: Neighbour Abdi (2022)
Pardi di Domani
International Competition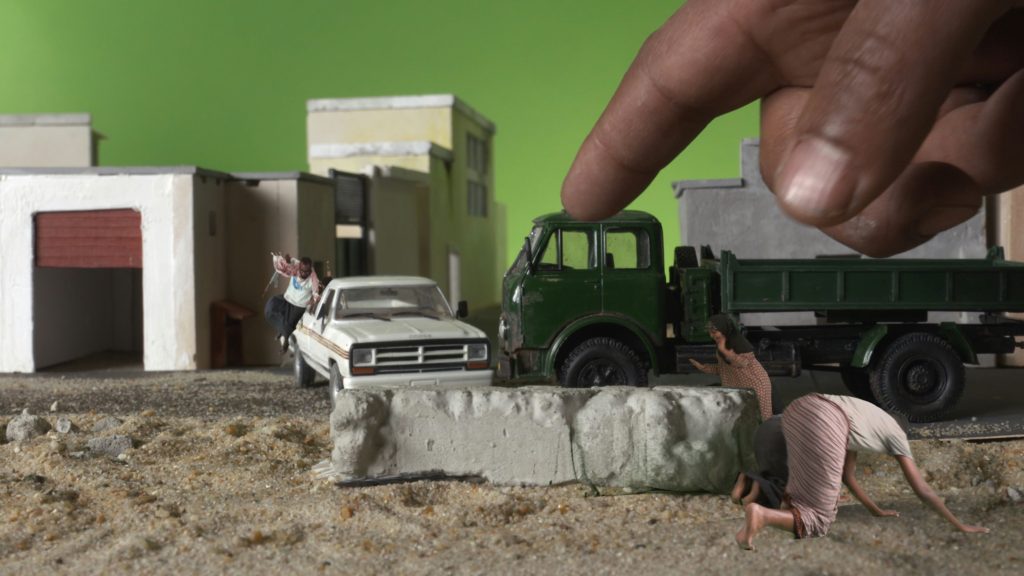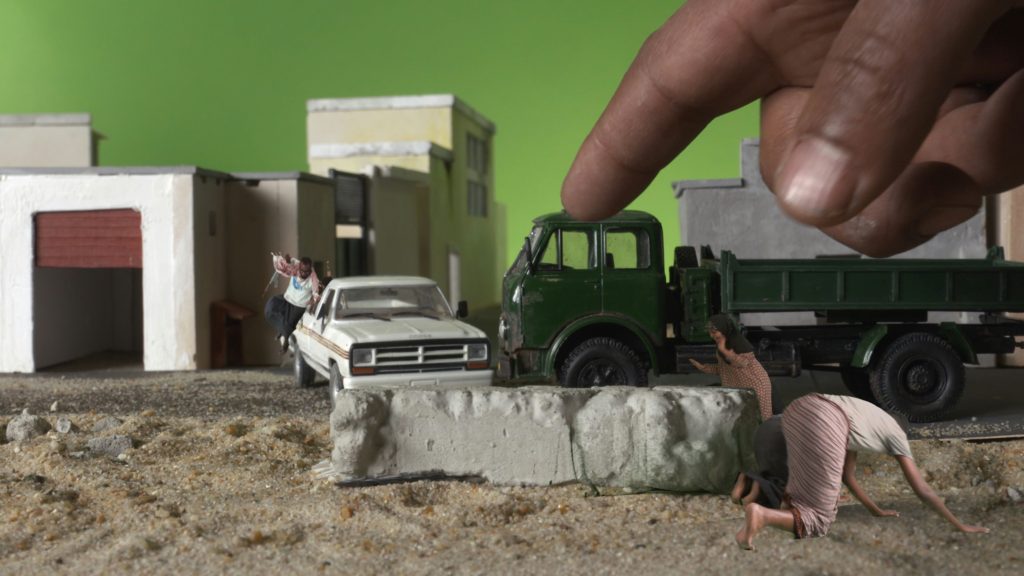 The Dutch filmmaker Douwe Dijkstra specialized himself in a hard to define brand of filmmaking that combines the meta approach, documentary, fiction and animation in order to explore a certain phenomenon (such as the media coverage of armed conflicts in his 2014 animated short Démontable), explain an experience (for instance, film-watching in his 2015 Voor Film) or to use the newest technology to create one, which was the case with his 2017 Green Screen Gringo. Now he uses multiple tools of the trade to tell an exciting and moving true story in his newest short hybrid Neighbour Abdi, which has just premiered in Locarno.
To make Abdi's long story short, let us just say that he witnessed a lot of violence growing up in Somalia and lead the life of crime and violence in The Netherlands before he went to prison. Now he is a shelf-maker with a certain artistic talent, and Dijkstra's neighbour. The filmmaker uses the equipment in his studio to tell the story of Adbi's life, with the protagonist's diligent assistance.
The means to the method are detailed sets made of miniatures and scaled models and the green screen for filming the action from Abdi's narrations. Dijkstra does most of the technical work himself: along with being the director and co-writer, he also handles the cinematography, the sound recording, editing and visual effects, while Abdi, the other co-writer has roles on screen on both levels (as a narrator of a documentary and as an actor in the green screen-addled dramatized reconstructions), along with helping the crew by constructing some of the props. Rob Peters' pulsating ethno-sounding score and distinctive sound design turns up the tension, making this biographical dramatized documentary easy to follow. Abdi is a character that is easy to sympathize with, but the most interesting layer in this story is a meta- one, about the use of technology and the modelling work to tell a story in a sincere and compelling way, also when it stretches over continents of space and decades of time.
---
Original title: Buurman Abdi
Year: 2022
Runtime: 28' 39''
Country: The Netherlands
Languages: Dutch, Somali, English
Directed by: Douwe Dijkstra
Written by: Douwe Dijkstra, Abdiwahab Ali
Cast: Abdiwahab Ali, Hamza Sunaila, Sadaq Ali, Janon Thijs
Cinematography by: Douwe Dijkstra
Editing by: Douwe Dijkstra
Music by: Rob Peters
Sound design by: Rob Peters
Sound by: Douwe Dijkstra
Visual Effects by: Douwe Dijkstra
Models by: Douwe Dijkstra, Edo van Doorne
Graphic design by: Bas Koopmans
Colourist: Wieger Steenhuis
Produced by: Richard Valk
Production company: Valk Productions
Co-production company: EOdocs
Supported by: Teledoc Campus, CoBO, NPO, The Netherlands Film Fund, NPO Fund
Sales by: Square Eyes