Sarajevo review: Amok (2022)
Sarajevo Film Festival
Short Film Competition
Heart of Sarajevo for Best Short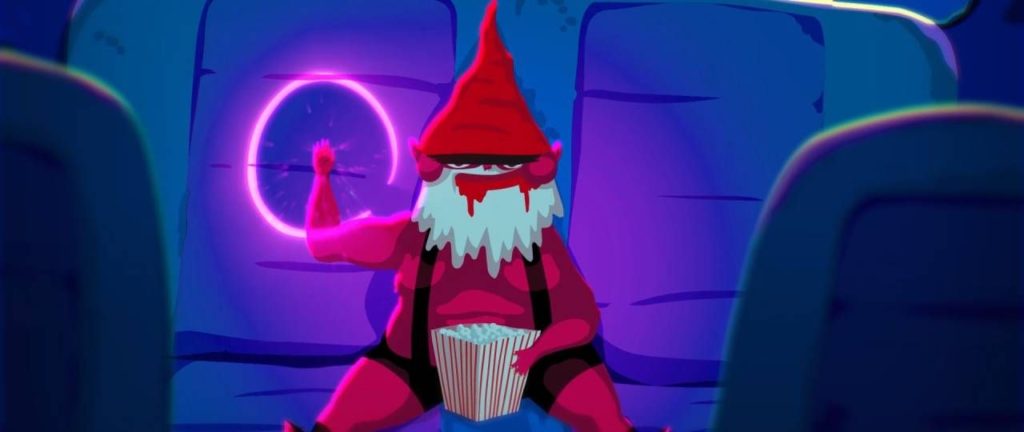 Love, loss and grieving have rarely been so painful as in Balázs Turai's Amok. It seems that the digitally animated short film is destined for glory: after winning two awards at its international premiere at Annecy (one of them is Crystal for the best short), it continued its triumphant tour of festivals with the Heart of Sarajevo in the shorts competition at SFF.
It seems that our protagonist signed as Clyde in the ending credits (the film is dialogue-free) was never a lucky, or a stable person. Just after he proposes to his girlfriend, he gets spooked by a bloody dwarf he sees on the back seat of his car and causes the accident in which his fiancée dies and he gets disfigured. Masked as a super-hero, he undergoes a psycho-therapy, but his inner demon in the form of the dwarf keeps coming back, causing him nightmares that put him on the verge of suicide.
Maybe the new love he meets when he is on the lowest point of his existence could cure his pain, but first he has to face his demon and hers as well. Or is it just a start of a new cycle with a predictable outcome?
One thing is for sure: Amok is a strikingly well designed animated short, and – depending on the individual perception regarding the so-called aesthetics of the ugliness and the flash-animation style, it could be even called beautiful. Stark contrasts between the components rule over it. Its colour scheme is vivid and saturated, contrasted with the supernatural darkness of the back story and the dark synth music by Benjamin Efrati (who also voices Clyde and the dwarf) that, at points, takes over the image. The end result is a rapidly edited, exciting animated "giallo"-film that sometimes offers a break in the form of music video sequences. It is something to be seen and experienced.
---
Runtime: 14' 21''
Countries: Hungary, Romania
Language: No dialogue
Directed by: Balázs Turai
Written by: Balázs Turai
Voice cast: Benjamin Efrati, Andrea Bertók
Animated by: Balázs Turai, Zoltán Koska, Dániel Bárány, Márton Szakonyi
Edited by: Balázs Turai, Vanda Goracz
Music by: Benjamin Efrati
Sound design by: Péter Benjámin Lukács
Visual effects by: Mark Juhász
Produced by: Gábor Osváth, Péter Benjámin Lukács
Production companies: Boddah, Safe Frame
Supported by: Film Jus Alapitvány, MFAT, CNC, Cine Super