Locarno review: As if Mother Cried That Night (2023)
Locarno Film Festival
Pardi di Domani International Competition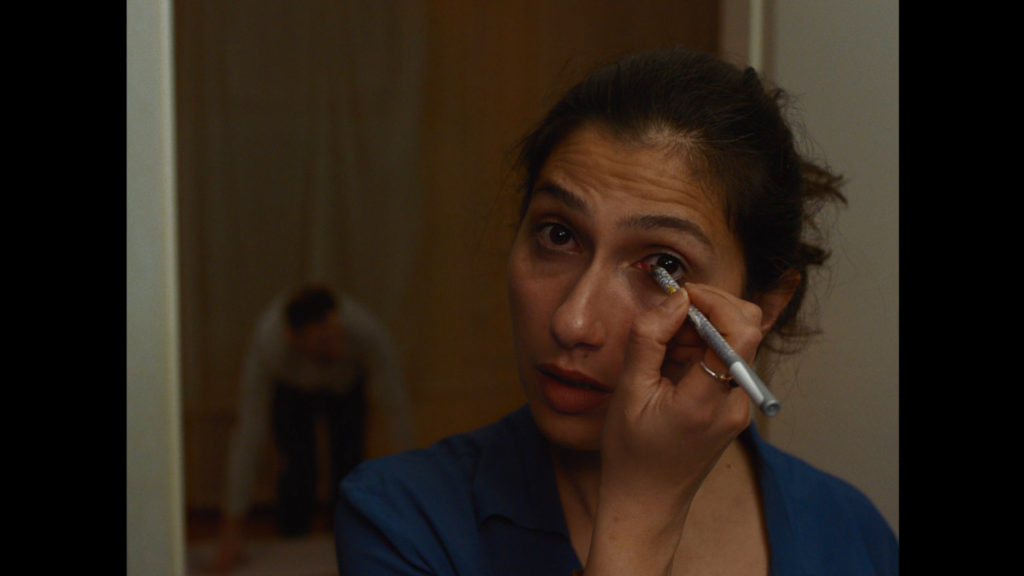 One year after the success of her short Mother Prays All Day Long, Hoda Taheri is back to the International Competition of Pardi di domani section at Locarno Film Festival. Her latest fil As if Mother Cried That Night might be seen as part of a cycle with the previous one, since the two share certain topics: immigration from Iran to Germany, complicated and unfair bureaucracy made to prevent easy residency and stay in Europe, marriage, love and eroticism.
Hoda (Taheri herself) and Sirvan (Hadi Khanjanpour) are an Iranian couple living in a refugees asylum in Berlin. Since their asylum application is denied, they can only get the residency permit through a certain set of circumstances. One of the possibilities that presents itself is that the couple has a child born in Germany and to a German father, so Sirvan enlists the help of his workmate Felix (Benjamin Kühni).
Unlike Mother Prays All Day Long, where eroticism and nudity represented a world of its own away from the worries and concerns of the two heroines, and for that reason gave the sense of freedom, here is exactly the opposite case. The centrepiece scene, with Hoda and Felix undressing in complete silence, turned back to back, is filled with the sense of unease and ethical doubts coming for both sides in an "agreement". We are not spared of Sirvan's unease and self-doubt either, while one possible clue, perfectly placed in the script co-written by Taheri, Magdalena Jacob and Boris Hadžija, and edited into the film by Hadžija, is one of the best examples of the maximally utilised tension in the non-genre cinema in short format.
Other than that, aesthetics dictated by Taheri's insisting on the long, static takes in 4:3 aspect ratio executed by the cinematographer Lena Thiemann works well with the material. The other technical and aesthetic aspects like Vanessa Heeger's gradually louder sound design, Vladimira Valkova's production design and Svenja Magold's costumes also show that Hoda Taheri is capable of working with large crews and might be ready for more challenging projects, production-wise. So far, she remains the loud and clear voice of her position in cinema, as a woman, as an immigrant and as an artist. If you feel uneasy while you are watching the film, you should.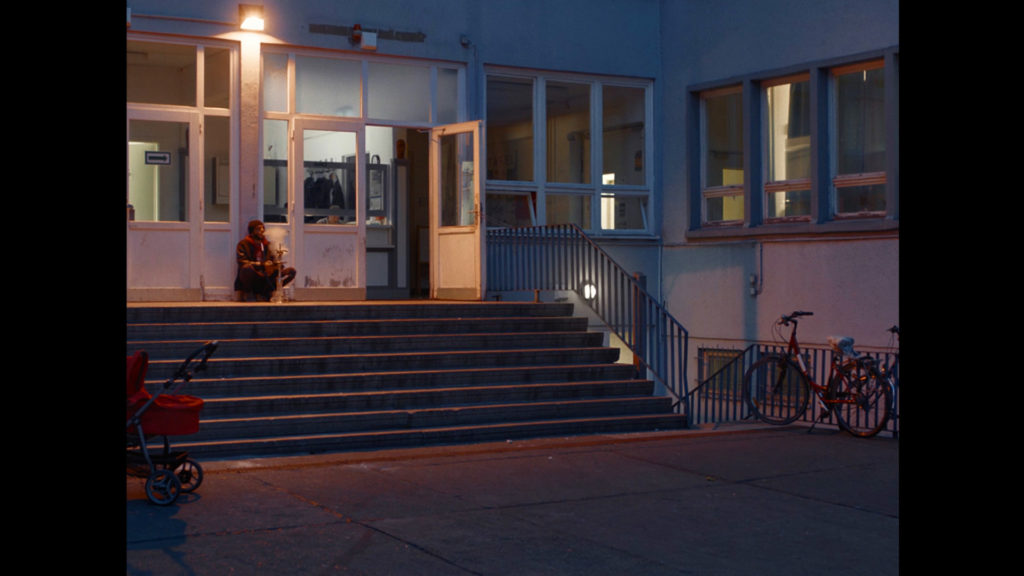 ---
Original title: Engar madaram geriste bud aan shab
Year: 2023
Runtime: 19' 23''
Country: Germany
Languages: Farsi, German
Directed by: Hoda Taheri
Written by: Hoda Taheri, Magdalena Jacob, Boris Hadžija
Cast: Hadi Khanjanpour, Hoda Taheri, Benjamin Kühni, Kirsten Burger, Björn Ole-Blunck
Cinematography by: Lena Thiemann
Editing by: Boris Hadžija
Sound design by: Vanessa Heeger
Production design by: Vladimira Valkova
Costume design by: Svenja Mangold
Make-up by: Madeleine Wener, Anna Matvienko
Animation by: Kosta Mushu
Colourist: Benjamin Packer
Assistant director: Tetyana Gryniva
Produced by: Julia Rose Gostynski
Executive producer: Andreas Schmidt
Production company: German Film & Television Academy Berlin (DFFB)