Sarajevo review: My Muslim Husband (2023)
Sarajevo Film Festival
Documentary Competition
No marriage is a walk in the park. Even under perfect conditions it requires a lot of compromise. But for Daniel and Alexandra Bărnuţi, the filmmakers/ main producers/ principal cinematographers and lead protagonists of the documentary My Muslim Husband, it turns out to be especially difficult for various reasons.
The film has just premiered at Sarajevo, competing in the documentary selection, and it might be its only festival screening. However, since HBO Max Central Europe is its co-production partner, it will get the cable TV exposure in Autumn and other streaming possibilities in the months ahead.
The duo films themselves over the course of their first year(s) of marriage while going through multiple crises, both in their relationship and with their families. We meet Alexandra during a phone conversation with her mother in which she explains that her boyfriend Daniel has just proposed to her, and that she would accept it, but, since he had previously converted to Islam, she also tends to do so. The conversation is set against the visual of her trying to tie the headscarf in an acceptable manner, according to the religious practices.
Alexandra might have some second thoughts whether she can comply and behave accordingly to all the rules of Islam (fasting for Ramadan is not a problem for her, but she is not too keen on wearing a hijab and accepting the possibility of polygamy), while Daniel's personal baggage is far bigger. For starters, he does not necessarily want to stay at the place of residence and not be able to travel for work if they decide to have children. Secondly, he is still in a co-dependant relationship with his parents who do not accept Alexandra (suggesting that she might be a Gypsy), and who did not accept his previous wife either.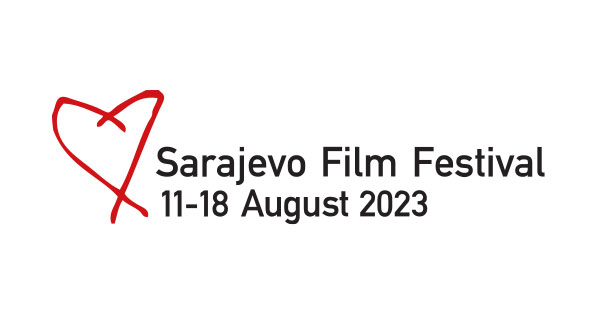 So the couple tries living in Jordan for a while, which suits Daniel perfectly, but Alexandra is far from enthusiastic about spending her life away from her family, in a foreign culture and in a place where nights can be pretty cold. Also, once they get back to Romania, their old problems resurface. But the main difference between them is how they handle the problems: she is an emotional being that needs love, support and confirmation from her husband, while he prefers to handle things calmly and quietly by praying and actually letting problems get solved by themselves.
The fact that this film exists and is signed by filmmakers as a married couple is the spoiler of sorts regarding the outcome of their marriage, which is the central "plot" of the documentary. Style-wise, they basically film themselves in seemingly every minute of their life (especially when they have serious conversations and heated arguments), and the quality of footage often varies from as low as home video shots to professional, tastefully composed ones. The fine tuning in the terms in colouring (by Catalin Miloiu) and sound design (by Sebastian Zsemlye) comes in quite handy, and even more so does the editing by Alexandru Popescu who inserts an occasional jump cut to add to the dynamics and keeps the runtime pleasant at 71 minutes. But in the end, My Muslim Husband is another collection of scenes from a marriage that can both work with the "religious" spice or without it.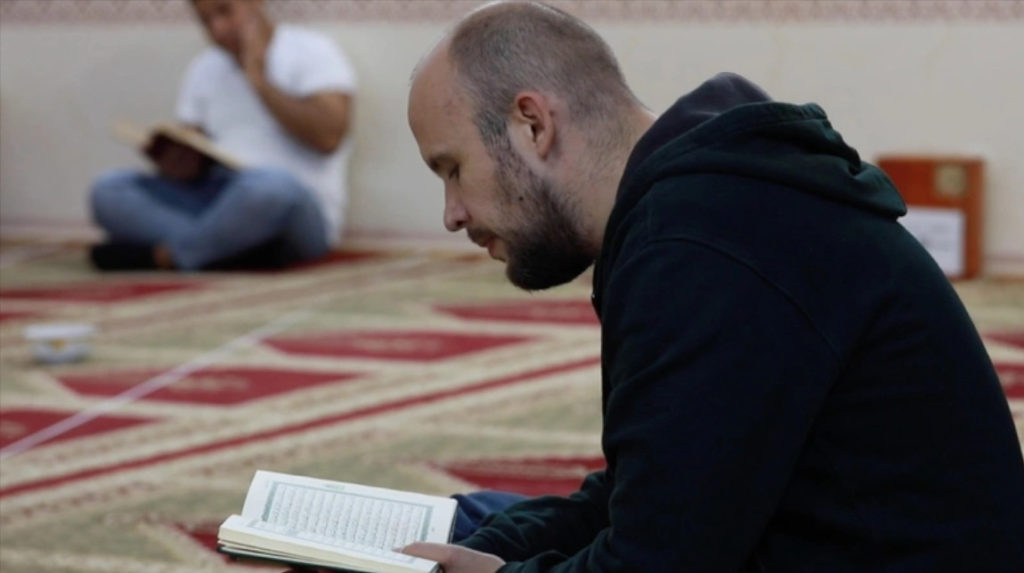 ---
Original title: Soţil meu Musulman
Year: 2023
Runtime: 71'
Country: Romania
Languages: Romanian, Arabic, English
Directed by: Daniel Bărnuţi
Cinematography by: Daniel Ioan Bărnuţi, Alexandra Lizeta Bărnuţi
Editing by: Alexandru Popescu
Sound design by: Sebastian Zsemlye
Colourist: Catalin Miloiu
Assistant director: Alexandra Lizeta Bărnuţi
Produced by: Daniel Bărnuţi, Alexandra Lizeta Bărnuţi
Co-produced by: Hanka Kastelicova, Tereza Keilova, Alina David
Production company: Two Doc, HBO Max