GANGART – "ore inspiring" performance at Erzberg
Saturday, 22nd September at 2 p.m
Erzberg, EisenNerz, Steiermark
Choreographed by Lawine Torrèn for mining machines, iron ore and the Dreischwesternband Sawoff Shotgun sisters LIVE!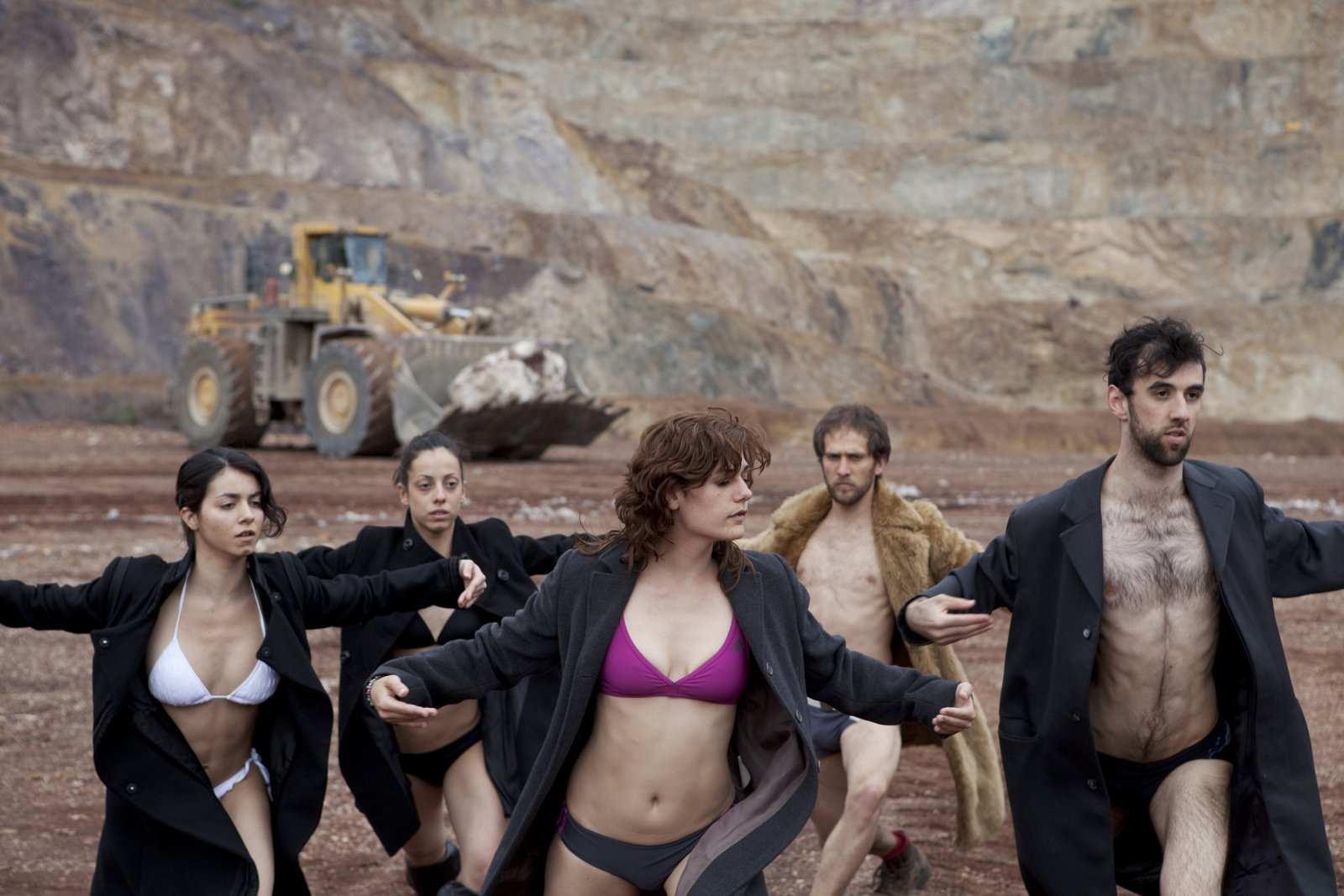 Scene Erzberg: several hundred tonnes of ore ready for extraction, a Zen garden of unusual dimensions, create the backdrop for a joint project of all VA Erzberg's mining machines and a handful of dancers from Lawine Torrèn. The performance is taking place in celebration of 1, 300 years of ore mining of Styria's Erzbreg.
"For a choreographer like me working on Erzberg, is as through the New York Ballet called. For years I've been reflecting on how this giant of a mountain moves, the connection it has with us dancers and which interpretation the Erzberg lends to an artistic work. Then suddenly I was asked to attempt/venture into this adventure: a choreography of all mining machines. How could this be anything other than a festival? It's much more: it's a sensual inebriation between structure, beauty and the depth of this iron landscape" says the director Hubert Lepka.
http://vimeo.com/44673963
Dancers are dwarfed by the enormous mining machines. Lawine Torrèn brings this 'false' sense of space together with the improvisational technique 'viewpoints', form Mary Overlie; entwining mountain, mining equipment and contemporary dance. The sound of running machines, the thunder of falling rocks, the explosions, the siren blasts, the metallic guitars of the three Sawoff Shotgun sisters all manifests itself in a soundtrack, not composed for the piece, but created through the performance. Inspiration: John Cage in the colossal Ryoanji gardens.
Dance: Daniela Faria, Mirjam Klebel, Francesca Pascucci, Evandro Pedroni, Felipe Salazar
Choreography: Mirjam Klebel
Music: Sawoff Shotgun
Video: Stefan Aglassinger
Still Photography: Magdalena Lepka
Idea/ Directed by: Hubert Lepka
Production by Lawine Torrèn for eisenerZ*ART 2012 commissioned by VA Erzberg GmbH.