Viennese Open Air Cinema (4th July – 18th August)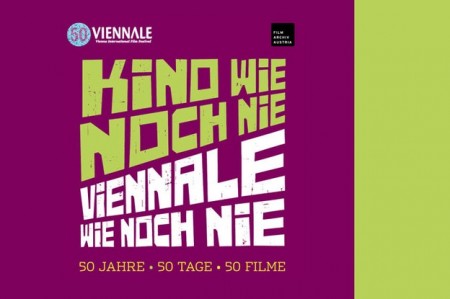 In Vienna's most beautiful open-air cinema, the manifestation CINEMA AS NEVER BEFORE invites you again to a big summer trip through the world and the history of cinema. CINEMA AS NEVER BEFORE, a summer film festival in Augarten, combines the magic of one of the last urban nature reserves with the power of the cinema into a unique work of art.
The Austrian Film Archive and Viennale have designed, once again, a cooperative program which brings together a variety of high-profile classics and rediscoveries – many of the films which will be screened this summer have long left the movie theatres. A couple of Austrian premières and three specials may give the Viennese open-air film festival an extra spice:
As a tribute to the Spanish director Jess Franco who died earlier this spring, CINEMA AS NEVER BEFORE devotes a tribute to the Grand Master of slasher films. The audience will get the opportunity to see Klaus Kinski as the protagonist in Jack the Ripper or Herbert Fux as Satan in the film Love Letters of a Portuguese Nun.
Another tribute is dedicated to the Austrian double-Oscar winner Christoph Waltz. CINEMA AS NEVER shows him in some of his most exciting roles: from the first notable screen appearance in Ernst Josef eavesdropper Head Stand up to his big hit films Inglorious Basterds and Django Unchained, congenially directed by Quentin Tarantino.
A special highlight of the open-air theather on Augartenspitz is the already traditional series CINEMA SESSIONS where (silent) films are combined with exceptional live music. This year's program includes G.W. Pabst's Secrets of a Soul with live performance by Shrack, the Austro-horror classic Orlac's Hands will be spiced up by bulbul and F.W. Murnau's Tabu will be accompanied by Mona Matbou Riahi's performance. In collaboration with TBA21 (Thyssen-Bornemisza Art Contemporary), CINEMA AS NEVER BEFORE will show two outstanding cinematographic works combined with live performances: Edgar Honetschläger's Aun will get the "acoustic back-up" from Christian Fennesz and Thomas Woschitz' Universalove will be screened to the live sound of the famous Austrian band Naked Lunch, which was responsible for the music in the film.
A high quality organic food gastronomy offer which made its début on last year's festival, in close cooperation with the Urban Gardening scene of the city, will provide visitors with culinary delights.
The Summer Film Festival will be held from 4 July to 18 August 2013. In case of bad weather, films will be shown in the cinema tent.