ESSL Museum opens its doors again on June 7th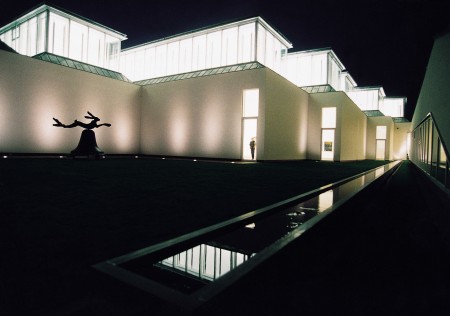 Recent severe flooding in Lower Austria has forced a number of museums and cultural institutions to close their doors to the public. The opening of the solo exhibition by Tim Eitel in the ESSL Museum in Klosterneuburg, which should have taken place earlier this week, had to be postponed.
The situation in the region has significantly improved and the management of ESSL has announced that the museum will re-open tomorrow.
FREE BUS SHUTTLE TO THE ESSL MUSEUM
Bus A shuttle bus now takes visitors from the centre of Vienna to the Essl Museum in Klosterneuburg in only 25 minutes. If tickets for the museum are bought on the bus (at museum prices: adults € 9, concessionary € 6, family ticket € 12) the bus transfer to and from the museum is free of cost.
DEPARTURE Wien 1., Albertinaplatz 1 (in front of Albertina)
WIEN > ESSL MUSEUM 10 a.m., 12 a.m., 2 p.m., 4 p.m.
ESSL MUSEUM > WIEN 11 a.m., 1 p.m., 3 p.m., 6 p.m.
BY CAR
From the city centre take B227 (along Danube Canal) in outbound direction to Klosterneuburg; in Klosterneuburg carry on for 1.8 km on B 14 (Klosterneuburger Bundesstraße / Wienerstraße), pass Weidling train station; after passing "Billa" supermarket turn right and cross railway tracks; after 200 m turn left into Strandbadstraße, where you will see the Museum after 100m. Follow the pink information signs!
About 25 minutes' drive, parking space available at the Museum.
BY PUBLIC TRANSPORT (TRAIN OR BUS)
Take Schnellbahn (Rapid Transit) S 40 to "Klosterneuburg – Weidling", trains leave every half hour from the stations at Spittelau (U4, U6) or Heiligenstadt (U4, S 45); about 10 minutes' ride. Bus 239 leaves every 10 to 15 minutes from Heiligenstadt (U4 and Schnellbahn) and takes you to "Klosterneuburg – Leopoldsbrücke / Sammlung Essl", about 10 minutes' ride.