What's up pussycat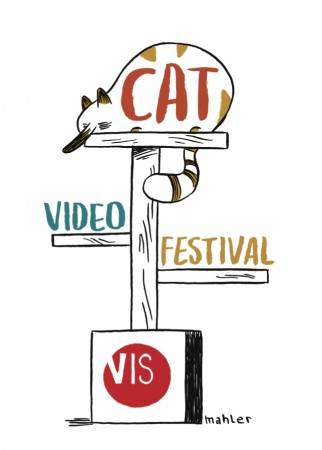 Open Air Cat Video Festival Vienna
Jesuitenwiese (Prater), June 14th 2013 – Free Admission!
Timetable:
7 pm DJn Collective Brunnhilde
8.30 pm Opening
9.30 pm Screening beginns
They are absolutely everywhere! If you belong to a small group of people who are not into cats, you'll find yourself humourlessly staring at yet another picture or video of a furry creature posted on many a social network. The thing is, the chances are small that this trend will ever change. Cats are more popular than both of Pamela Anderson's talents, mightier than Chuck Norris and smarter than most of the people you'll meet, which might be the rason why they top the popularity charts on youtube. All of that said, if you can't beat the cat lovers, you might as well join them at the Vienna's first Open Air Cat Video Festival at Jesuitenwiese! The video program consists of no less than four different cathegories:Best Local Cats (in collaboration with UniScreen / 15 min), Cats in shorts (curated by Marija Milovanovic, Daniel Ebner (VIS) / 20 min), CATastrophes (curated by Artist in Residence Alexei Dmitriev / 15 min) and Best International Cats (in collaboration with Walker Art Center / 20 min).
Cat craze has resulted in the first-ever Internet Cat Video Festival in Minnesota last year which brought around 10.000 fans to the Walker's Open Field. The popularity of this event has insipred many other festivals or private organizers to jump into the cat video adventure.
Only two weeks after their 10th festival issue, VIS (Vienna Independent Shorts) will celebrate the popular cat trend at Prater's Jesuitenwiese in cooperation with Volxkino and Walker Art Center. TheArtistic Director of VIS Daniel Ebner and his colleague, festival cooperation & curator Marija Milovanović selected the videos for the Cats in shorts program.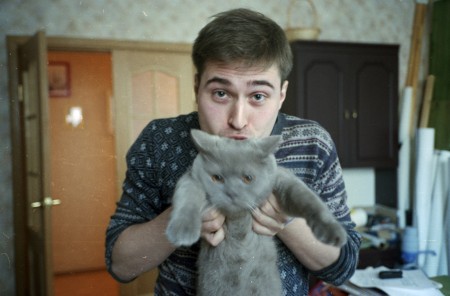 The curator of the "CATastrophies" video selection Alexei Dmitriev (1986*),  not only a cat lover but also himself a weird cat, wrote an unusual ode about his favourite animals: "Cats are jerks! An average cat can claw you almost to death for being not-enough-comfortable bed for it; cats are cruel to human infants, other animals and even their own siblings; they can kill for food, they will hunt you for fun and they will pee in your shoe and stick around looking innocent. Each cat is a furry catastrophe waiting to happen. But we still kinda like them… Even love them… It's pure masochism… And what a better place to explore it than Austria!"
To worm up for the forthcoming  Cat Video Festival Vienna besider your average feed on facebook, there are thousands of web sites and videos posted on youtube, vimeo and the likes. Or you may just check the video below:
.

The pet owners will be pleased to know that the main sponsor of this event is this time "cat" food for humans – Kitekat.
Meow!