Review: "All Inclusive", the winner of the IceDocs Short Film Competition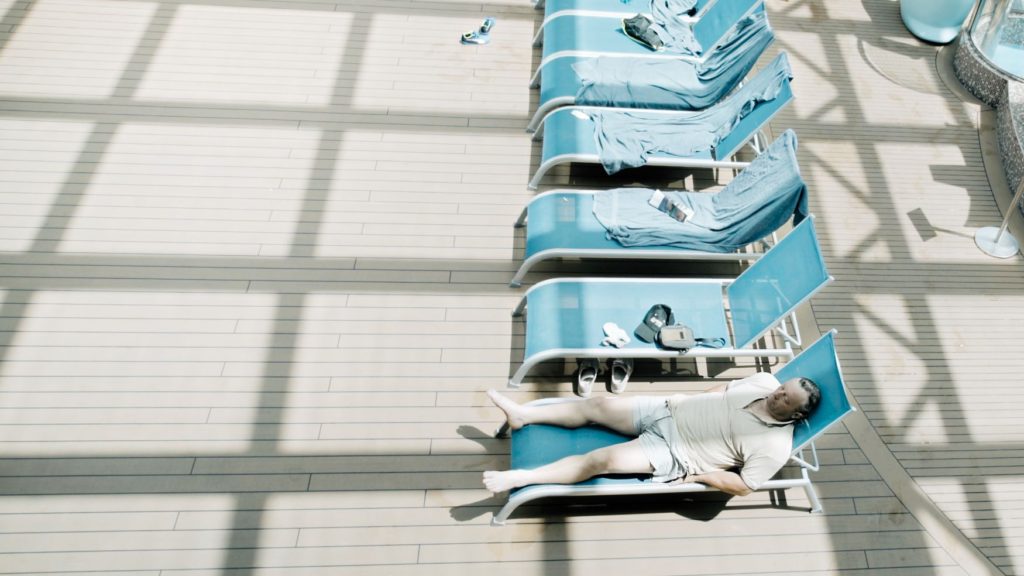 A bit over hundred years away from the times when transatlantic ships that offered luxury to their wealthy-, and cage-like experience to their poor passengers could be counted on one hand fingers, floating palaces have become popular among the middle class that is given the opportunity to go on cruise from practically any major port in the world. There is a tough competition of the "Last Minute and Late Cruise Offers", and the boats are getting pepped with every commodity imaginable, many of them unaffordable or unthinkable in a hotel on the dry land. In their battle to beat the concurrence, cruising lines are coming up with more and more leisure facilities to put on their boats, turning them into a floating mimicry of our world in which "shared comfort" is a privilege of the middle class, and hard work the curse of the underprivileged.
Corina Schwingruber Ilić's observational short documentary All Inclusive, the winner of the short film competition of the first edition of IceDocs that had its world premiere at the 75th Venice International Film festival in Orizzonti, casts an eye on the life on one of such cruising ships. There are no dialogues or voice-overs, and the director lets the images speak for themselves. Completely shot by a hand-held camera, it's a film that catches glimpses of people entertained by pools simulating waves where they can "surf" or sliding the ropes high up above the ship's sky-high rows of cabins, shops and restaurants. Every single sound that follows their actions, but also boat honking and the loud noise of streaming water were recreated in the studio, with practically no original sound recorded right on the spot. Schwingruber was only partly leaning on her sound archive, confiding in her collaborators from previous projects – the sound designer/ mixer Robert Büchel, and the composer Heidi Happy, who tied all the pieces of the film together in the post-production process, tuned to Schwingruber's editorial decisions.

"All Inclusive" is a powerful study of modern society's insatiable consumerism, both as a humorous take on human nature and a bitter picture of our care-free, liberal capitalist thinking.
---
Directed & edited by: Corina Schwingruber Ilić
Producer: Stella Händler
Cinematography: Nikola Ilić
Music: Heidi Happy
Sound Design & Sound Mix: Robert Büchel
VFX: Marion Candeloro, Ursula Deiss and Stéphane Ma
Colour Grading: Timo Inderfurth
Title Design: Ursula Deiss and Verena Ilg
Graphic Design: Sibylle Ryser
Production: freihändler Filmproduktion, Stella Händler
Festival Distribution: Some Shorts, Wouter Jansen