Review: The Camel Boy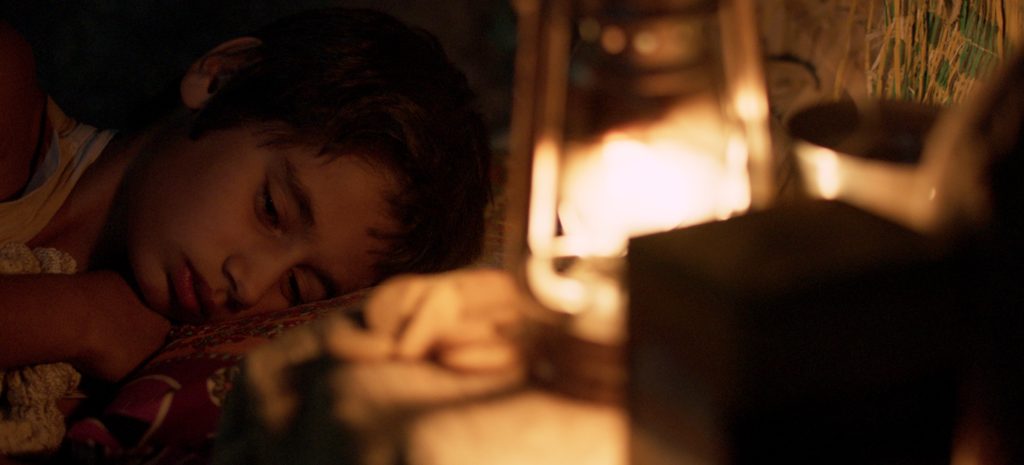 As we find out from the title card just before the ending credits in Chabname Zariab's film The Camel Boy, a certain number of children in the Middle East is abducted every year from their usually poor families for the purpose of serving as jockeys in illegal camel races in the desert of the United Arab Emirates. The stakes are high for anyone involved, especially for the children whose lives sometimes depend on their racing performances.
One of those boys is the our title hero Ramine. He is a gentle boy who misses his mother and is clearly not ready for the tough life in all-male environment of the camel-racing world. His guardian Mustafa, however, could not care less about anything else but teaching the boy to ride, since a big race is around the corner. If he and his camel win it, Ramine might even be able to see his mother. Obviously, it is a big fat lie, but a boy either does not know that or just simply has to have something to hope for…
Zariab's film might be sentimental on the verge of pathos regarding the treatment of the plot and the characters strictly divided into the good and the bad guys, but it is also competently directed, dynamically edited and strikingly beautiful to look at. That goes for the cinematography relying on desert landscapes in rich colour palette that changes according to the time of day, but also for the way the director treats the animals, who are presented as larger than life, strong, but also gentle and loving.
Director: Chabname Zariâb
Script: Chabname Zariâb & Mathieu Mégemont
DoP: Éric Devin
Executive Producer : Zangro
Line Producer : Ramses Mahfoudh
Co-producers: Jamel Debbouze & Slievan Harkin
Editing: Guillaume Saignol & Vanessa Basté
Production Design: Fatma Madani
Costume Design: Yosra Mzoughi
Sound Recordist: Ghazi El Kfih
Sound Mixer: Olivier Guillaume
Production Manager: Olivier Sarfati
Sound Editors: Lucile Demarquet & Rodolphe Kay
Music Composers: Hussein Zahawy & Marjan Farsad
Make-up Artists: Kathy Capuyay, Flora Yanama & Karen Nolte

Sound Recordist: Ghazi El Kfih
Production Manager: Olivier Sarfati
Sound Editors: Lucile Demarquet & Rodolphe Kay
Music Composers: Hussein Zahawy & Marjan Farsad
Make-up Artists: Kathy Capuyay, Flora Yanama & Karen Nolte