Review: Ghost Turd (2018), by Charles Ward (aka Cheese Whiskers)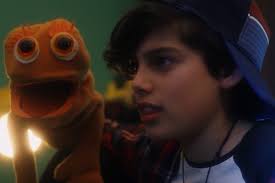 Ghost Turd, finely subtitled A Twisted Tale From The Mind of Cheese Whiskers deals literally with what it says it does – with a ghost turd. The stinky creature is punishing dog owners who forgot to clean after their pets in public places, and it's quite blessed with imagination.
Welcome to a short that will most likely click with 12-15 year old kids, but also with your inner child who forgot to look at the calendar going "I am too old for that.". Ghost Turd is something you would watch with your offspring before they go trick & treating, as it kind of has the same starting point as classical Halloween film seen on the TV – scary tales are being passed around, and one of the creepy urban legends comes true.
When Bobby (Yared Scott), Corey (Alec Golinger) and Sam (Campbell Gruiters) gather in Sam's room to share their scary stories, an old man (Don Bridges, Neighbours regular) appears at the door, giving them something to really be scared about – an account of the ghost from the dog park that haunts people who left their pets poo behind. Behind this curse is an accident that cost one female jogger her life. The incident per se is wonderfully presented in its banality, in the spirit of a banana-peel trip-over classic.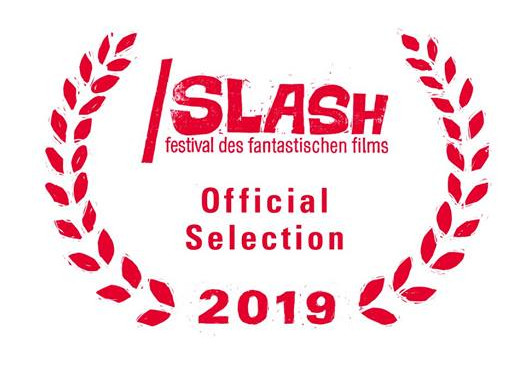 It is hard not to fall for a giant poo that makes a fancy self-cooked dinner by a hipster dude – the like who's buying and cooking only organic groceries, and who even makes his own cutlery out of carrots – into a shit feast. Guests smeared with brown mess, licking their fingers, might make you a bit sick to the stomach but not for long. Ghost Turd is a horror comedy, a kind of wild revenge fantasy about tormenting the sloppy pet owner, anyone who had stepped in a dog pile probably had at one point.

Charles Ward doesn't only haunt the dog-owners, he is one of them, and dogs appear in almost anything he has ever filmed. So is the case with his first, award-winning short Starstruck or the music video for M5K The One For Me. There are many things to be praised about this film, brilliant performance by Don Bridges aside. The setting and the puppet SFX are spot on, and the original score by Lance Gurisik is nowhere short of the hair-raising music from the 70's horror classics.
Ghost Turd was competing in the shorts programme of the /slash film festival.
Country: Australia
Language: English
Running Time: 14′
Written & Directed by: Cheese Whiskers
Produced by: Andrew Wood
DoP: david McKinnar
Production Design: Celeste Veldze
Editing: Mert Grumble, Gilbert Doig
Artist: Zoran Lucic
Continuity: Matt Jones
Costumes: Jennifer Sawyer, Belinda Redmond
Sound Recording: Keith Bottomely, Ben Travers
Sound Design: Cam Milne
Sound Mix: Tone Aston
Composer: Lance Gurisik
Puppet SFX: Deiter Barry, Nathan Reardon, Celeste Veldze
Make Up Artists: Jess Jenkins, samantha Pearce, Leah Carlisle, Lou McClaren, Georgia Walsh
Set Builder: Chris Wood
VFX Editing: William Kenny, Maani Colour Collective
Cast: Georgia Eyers, Kevin Orr, Campbell Gruiters, Yared Scott, Alec Golinger, Don Bridges