Review: The Golden Angel: Terror on Campus (2019), by Alain Vézina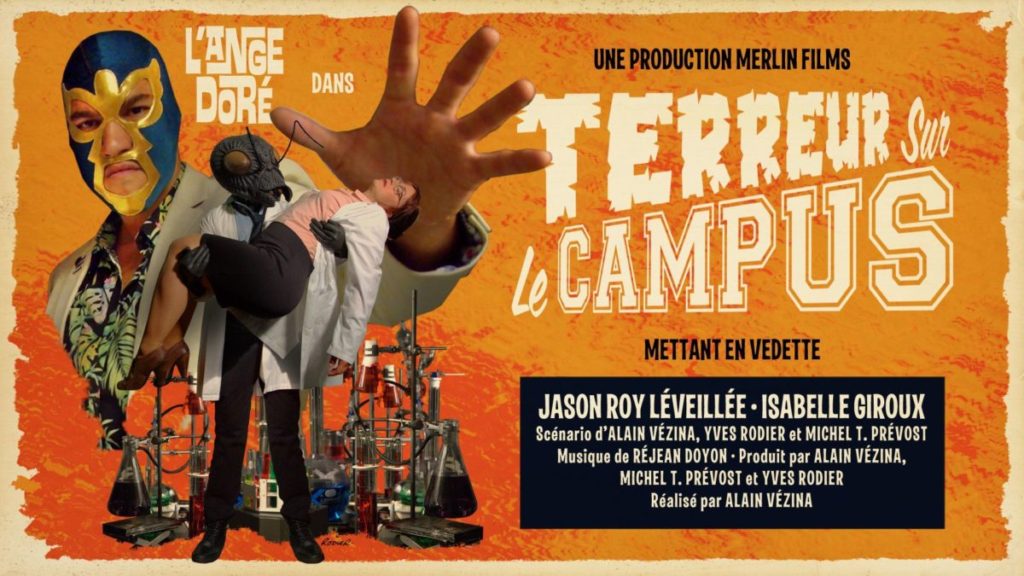 When we think we need superpowers to cope with our daily life, we can nothing but use them metaphorically. But just how would it look like if we approached the idea in a more literal fashion?
At first glance, Angelo Dorado (played by Jason Roy Léveillée), aka the Golden Angel is just a regular guy (aside his always present mask) who likes to read about Mexican wrestling scene before taking a shower to get ready for the date with his scientist girlfriend (Isabelle Giroux). His face is never shown when he doesn't wear the Mexican wrestling mask, but soon as he puts it on the camera is there too highlight it.
And yet, the Golden Angel is by no means a mere roadshow attraction. He is a superhero, a masked vigilante who goes to save his girlfriend from the terror on the campus caused by a failed experiment conducted by Professor Alvarez that turned him into a giant ant with an appetite for sugar and violence. An encounter between the hero and the monster ensues in an obviously faked wrestling fashion, followed by a corny, but still humorous punchline.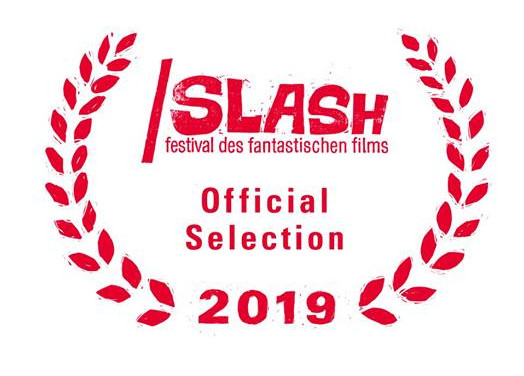 Retro is the name of the game here. The simple, yet completely nonsensical plot seems like something lifted from the 50's, something Roger Corman would write on a napkin. The director Alain Vézina, operating with the script he co-wrote with Michel T. Prévost and Yves Rodier (the crative trio also gets the producers credit), sets the mood in that fashion, complete with hammy, out of tune acting by the two human protagonists and especially by the person in a rubber ant suit, and also the fake orchestral score by Réjean Doyon that switches from tense and dramatic to triumphal mode.
This Quebecois short film is intended as the first instalment of a series (or it is just an impression it aims for in both its opening and ending credits) and it premiered at home turf at Fantasia. Currently, it is on world tour, stopping at the specialized festivals around the globe and treating the audience with cleverly designed, simple fun in its purest form. It is hard to go wrong with a nod to B-movies of the past and The Golden Angel: Terror on Campus proves it.
Country: Canada
Language: French
Running Time: 14′
Production: Merlin Films
Directed by: Alain Vézina
Producers: Alain Vézina, Michel T. Prévost & Yves Rodier
Script: Alain Vézina, Michel T. Prévost & Yves Rodier
Story by: Alain Vézina
Director of Photography: Jean Kavanagh
Art Director: Christian Jutras
Graphic Design: Yves Rodier
Editor: Éric Lavoie
Sound Recording: Philippe Bourret
Music: Réjean Doyon
Cast: Jason Roy Léveillée , Isabelle Giroux, Éric Gagné, Luc Pilon