Review: Z-Goat: First Bleat (2019), by Julien Jauniaux and Bertrand Laplae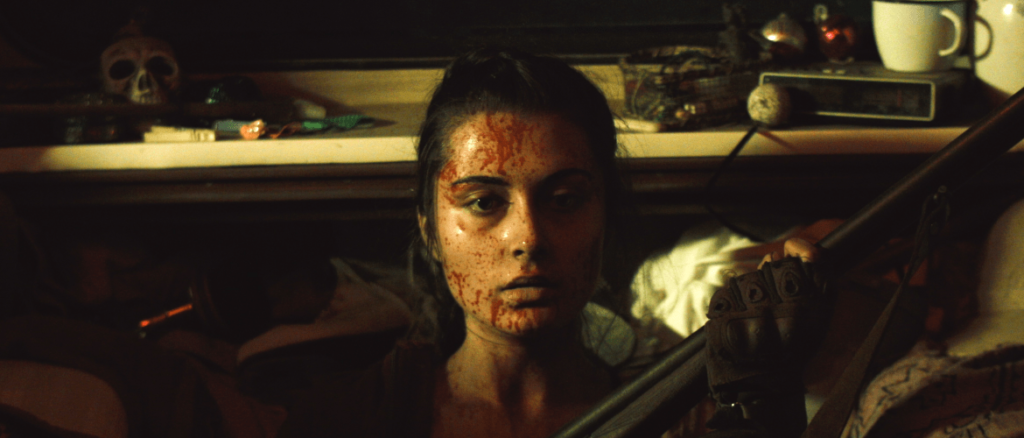 In Z-Goat: First Bleat, the goat-horned beast (Simon Damamme) is not the biblical creature from the "Book of Revelation", but it does declare death to anyone who doesn't worship its authority. Very probably upset by the prospect of a deer being shot by a human, it turns its rage towards the young hunter Darwina (Océane Weyer) and her father (Hugues Hausman).
The family of two lives in a poorly improvised cabin deep in the woods somewhere in the (most likely near future) post-apocalyptic Belgium. The nature has taken over and there is no sign of other living human beings. A charred corpse can be seen on a deserted field as the only indicator that some major catastrophe had happened, but only when a threatening inhuman howl starts piercing the air, there is a sense of imminent danger.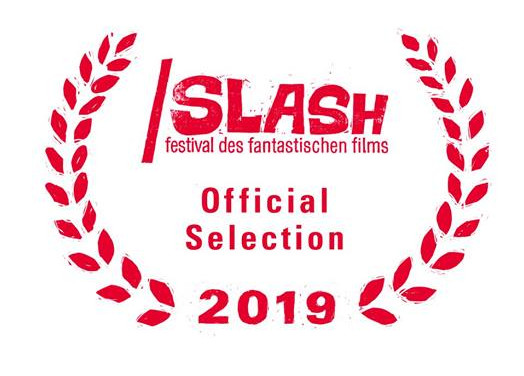 That the name of one of the two survivors Darwina as a bit of a spoiler regarding the 'survival of the fittest' reference doesn't do the harm, is due to a well-balanced plot, but it also points out at the possibility that we might be witnessing a future in which the roles of humans and animals have been reversed.
The film was "goatfunded" by a number of supporters, and allegedly no goats were harmed in the making, and hopefully no real bodies burned.
Before lading in the shorts competition of the /slash Z-Goat: First Bleat was screened at the two Belgian and three US film festivals.

Country: Belgium/ France
Language: French
Running Time: 11′
Directed by: Julien Jauniaux, Bertrand Laplae
Director of Photography: Julien Jauniaux
Editing: Daphnée Beaulieux & J.J. Lovecraft
SFX: Daphnée Beaulieux & Erwan Simon (Squid Lab)
SFX and Costumes Assistants: Alexandre Dorlet & Jake Kokot (Proteus Workshop)
Creature Design: Jerôme O. & Erwa Simon
Costume Design and Continuity: Daphnée Beaulieux
First Assistant Director: Bertrand Laplae
Sound Recordist: Thibaut Heymans
Sound Design & Mixing: Thibaut Heymans & Nathan Unterberg
Music by: Timothy Fife
Executive Producer: Laurent Meeus
Cast: Océane Weyer, Hugues Hausman, Simon Damamme